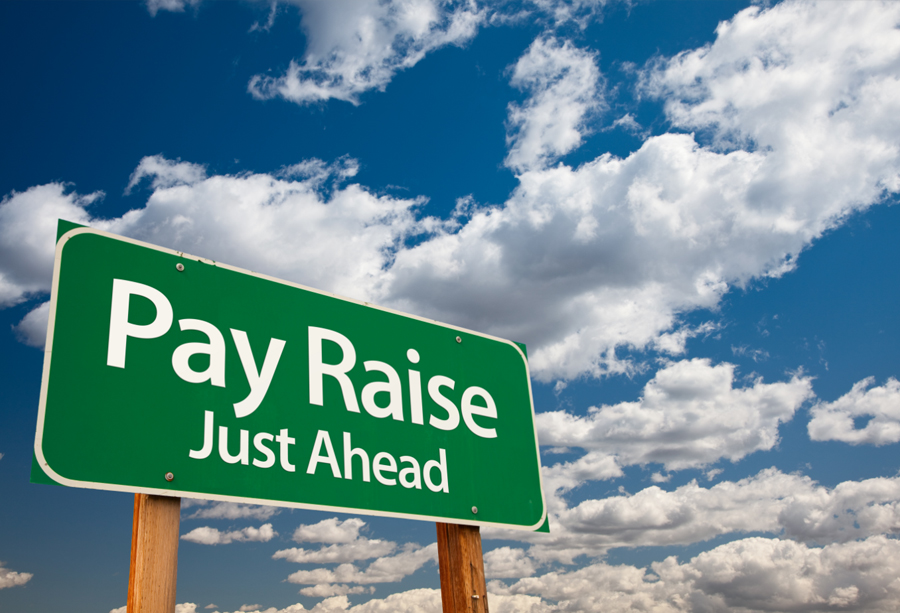 Corporate wages and benefits continued to rise throughout 2014, a sign that the country's massive job gains are forcing employers to pay more, the U.S. Department of Labor announced.
The Labor Department said Jan. 30 that the employment cost index, which measures pay and benefits, rose 2.2 percent in 2014, up from 2 percent the previous year. It is also ahead of inflation, which rose 1.3 percent.
The increase, however, is still sluggish compared to the historical standards of a healthy economy in which the index typically rises 3.5 percent a year.
"While still quite tame, wages have picked up a little," Jim O'Sullivan, chief U.S. economist at High Frequency Economics, told the Associated Press. "We expect more acceleration, especially if the unemployment rate falls some more, as seems highly likely."
Last year's increase is the largest wage and benefit increase since the recession in 2008.
Federal Reserve Chairwoman Janet Yellen said wage and benefit growth plays a large part in the decision to raise interest rates. Yellen said she considers rising wages a key sign that the job market is nearing full health, AP reported.
More than 3 million new jobs were created last year, the largest job growth in 15 years, driving the unemployment rate down to 5.6 percent, the lowest in six years.
Low unemployment typically pushes salaries higher as companies fight for talent.
Higher wages, on the other hand, can be a precursor to higher consumer prices and inflation. The Fed considers inflation of 2 percent a year to be an important buffer against deflation.
A loanDepot licensed loan officer can help with these and any other lending questions. Call (888) 983-3240 to speak with one today.
Published Jan. 30, 2015
RELATED STORIES
Mortgage applications soar to new highs
2015 looking strong for first-time homebuyers
Mortgage interest rate predictions for 2015
Financial resolutions that will change your life
7 common reasons lenders deny loans