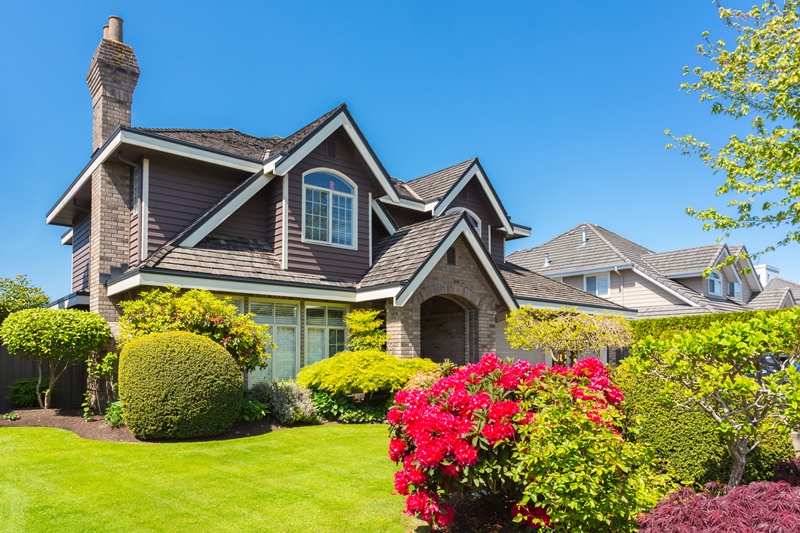 A cooling global economy hasn't seemed to impact the U.S. housing recovery as home values and rental prices continue to steadily rise, two new reports show.
Solid demand earlier this year drove sales growth and spurred additional new construction, according to the Standard & Poor's Case-Shiller 20-city home price index. Prices are up 5.1 percent in the 12 months ending in August, the report showed; a level many economists view as sustainable.
And a separate real estate data report from September shows that median rents nationwide rose a seasonally adjusted 3.7 percent from a year ago. As with home prices, economists say the pace of rent increases appears to be more stable than the sharper increases earlier this year.
Massive employment gains and historically low interest rates over the last three years have bolstered the real estate market, but some experts say further gains will require better pay for workers. Increases in home values continue to exceed average annual earnings, which have risen just 2.2 percent from a year ago.
Markets such as San Francisco, Portland, Ore., and Denver, with strong tech hubs and a good concentration of high-paying jobs, seem to be benefiting the most in the housing market. S&P reported that San Francisco and Denver both enjoyed a 10.7 percent year-over-year jump in home values, the largest of any other cities. Portland's annual gain of 9.4 percent was the third-largest.
Those same areas also saw the largest rent increases but the housing price increases sparked new construction, which seems to have tempered rental-price spikes in recent months.
The median rent in San Francisco was $3,348 last month, a yearly increase of 13.3 percent. The year-over-year increase in August was even higher – 14.2 percent.
While falling commodity prices, weakened growth in China and sluggish European economies continue to hinder the global economic recovery, housing markets defy the odds. However, not every region of the U.S. is benefiting. Areas that rely heavily on commodities such as oil and natural gas have seen their real estate markets sputter, the report said.
The price of oil is half of what it was a year ago, which has resulted in appreciation of housing prices to slip slightly in Houston, Dallas and Tulsa. Overall, the sector expanded throughout most of 2015 with sales of existing homes jumping 4.7 percent in September to a seasonally adjusted 5.55 million, the National Association of Realtors said.
The price increases are largely due to lack of inventory as the number of homes on the market continues to decline, but low mortgage rates continue to help would-be buyers.
A loanDepot licensed loan officer can help with these and any other lending questions. Call (888) 983-3240 to speak with one today.
RELATED TOPICS
Lending standards on loans sold to GSEs are easing
U.S. housing market continues to stabilize
Documents you need to get a home loan
Questions to ask a real estate agent when buying a home