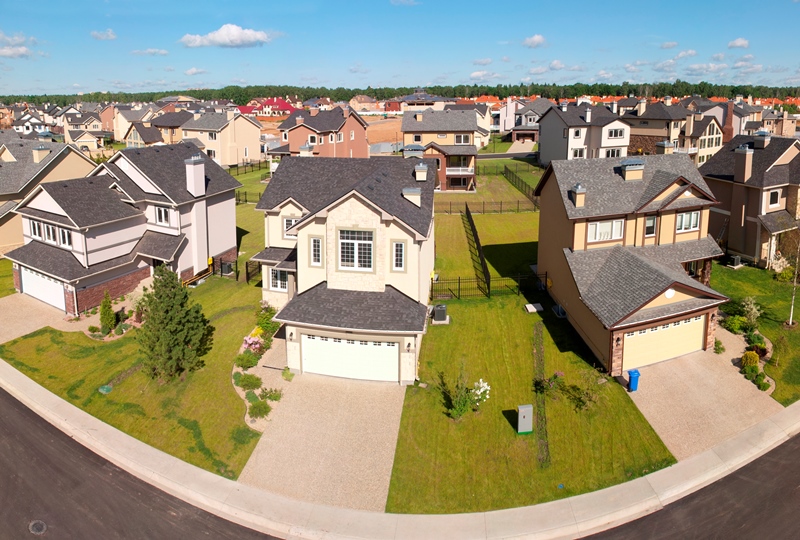 If April is the month of showers, then a little rain fell on the real estate market's parade for the month, with a slump in sales of both existing and new homes.
After two consecutive months of sales increases, transactions of existing single-family homes, townhomes and condominiums fell 2.5 percent in April, according to figures released last week by the National Association of Realtors. Compared to last year, April's existing home sales dropped 1.4 percent from April 2017's sales.
New real estate saw a similar slip. After three straight months of increases, sales of new, single-family homes fell 1.5 percent in April, according to last week's joint report from the Census Bureau and the Department of Housing and Urban Development. Notably, when compared to last year, April's sales of new homes were 11.6 percent higher than April 2017. However, it's also important to mention that April 2017's sales saw an atypically large, 11.4 percent slide from March 2017, so those numbers are skewed.
Why did both new and existing home sales volume slide after enjoying gains? It could be that we're starting to encounter the dynamic that NAR Chief Economist Lawrence Yun warned us about last month: Inadequate inventory will keep forcing home prices to rise and this will eventually hurt sales volume.
Yun made that point explicitly in a public statement last week regarding April's sales decline:
"The root cause of the underperforming sales activity in much of the country so far this year continues to be the utter lack of available listings on the market to meet the strong demand for buying a home," Yun explained. "… The current pace of price appreciation far above incomes is not sustainable in the long run."
Both NAR's and Census/HUD's numbers illustrate Yun's point: In terms of price, the median price in April for existing homes of all types grew 5.3 percent over April 2017's median price of $245,000 to hit $257,900, marking the 74th straight month of year-over-year price gains. The average price for new homes hit $407,300, which was 11.3 percent higher than April 2017's $365,800
Those price gains appear to correlate with narrowing supply. April's inventory of existing homes was 6.3 below April 2017, and the number of new homes for sale in April was virtually unchanged from the same period a year ago.
Longer than six years of uninterrupted price gains might be music to sellers' ears, but is April's drop in sales volume an indication that the current dynamic is about to come a cropper? Only time will tell. One or two isolated months of sales volume declines doesn't indicate a trend; we'd need several months to establish that.
For now, the nation is enjoying a healthy job market with slight gains in incomes, which is keeping buyers in the market (57 percent of existing homes sold in April were on the market for less than a month; an all-time high). The question is, are we approaching the price apex? Only time — and data — will tell.
Sources:
NAR data:
https://www.nar.realtor/newsroom/existing-home-sales-slide-25-percent-in-april
https://www.nar.realtor/research-and-statistics/housing-statistics/existing-home-sales
Census/HUD data:
https://www.census.gov/construction/nrs/pdf/newressales.pdf