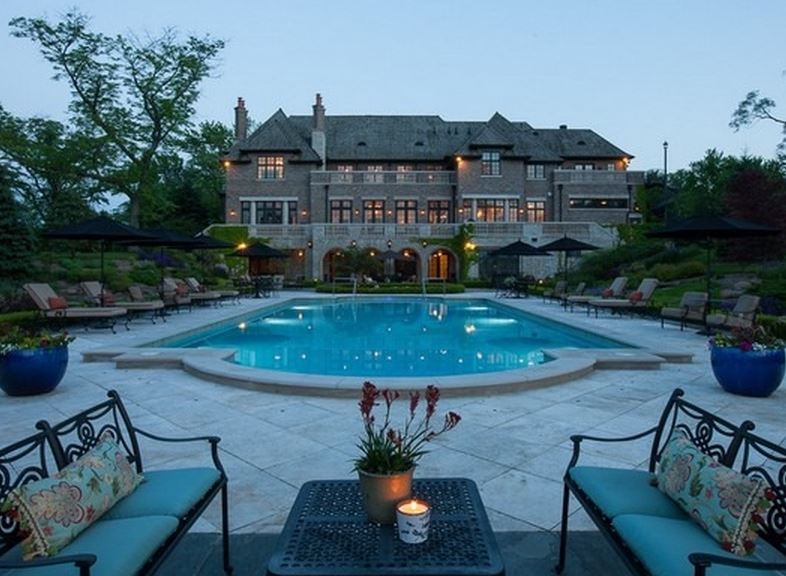 Cue the theme music and roll the opening credits. When we return from commercial, the first shot is almost invariably of the exterior of the main family's home: the Bunker's house in Queens, the Brady's home in Studio City… the Cunninghams, Ozzie and Harriet, the Cleavers. The places they 'lived' have become a part of our cultural history. These homes are now a cottage industry with blogs committed to the subject and fans flock to pay homage and take photos.
In honor of the recent Primetime Emmy Awards, we look at some of the real houses that have been home to TV families from this past year. These sales price and mortgage stats are from public records, but we are not publishing the names of the owners or the addresses, though the people who live in TV houses are very familiar with siteseeing traffic. (Above shot: Backyard of the 'Empire' house.)
'Empire'
Barrington Hills, Illinois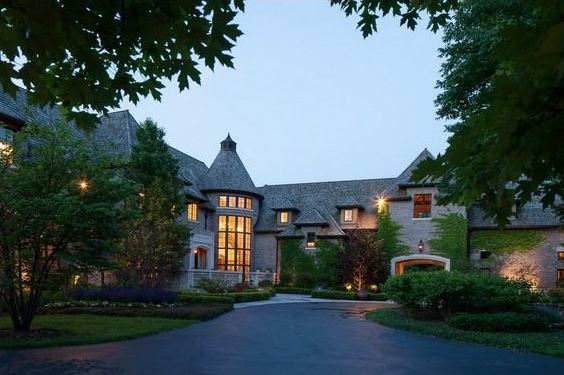 As of this writing, the home belonging to music mogul Lucious Lyon in Fox's juicy primetime soap, 'Empire,' is on the market for $13 million. The Barrington Hills, Ill., estate is where Emmy-nominated Taraji Henson's 'Cookie' battles, schemes and occasionally gets a little too 'close' to her ex-husband, played by Terrance Howard. This TV home is rather unusual in that many of the interiors were filmed there as well, as opposed to a soundstage. There are modifications, but background details do seem to indicate it is the house where at least the early shows were filmed. The masonry home has 10,396 feet of living space with eight and two half baths and four fireplaces. In June 2015, a 15-year second mortgage for $2.17 million was recorded.
'Grace and Frankie'
Malibu, California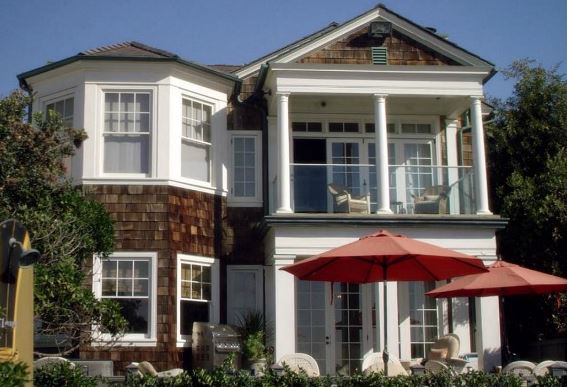 Who has watched (or binge-watched) the Netflix original series, 'Grace and Frankie' with Emmy-nominated Lily Tomlin and Jane Fonda and not fallen in love with the gorgeous beachfront home where the duo attempt to coexist? After their husbands leave them for each other, the jilted wives seek refuge in the La Jolla, Calif. beach house the two couples owned together. Actually, the home is located on Broad Beach in Malibu. The four-bedroom, four-bath house built in 2003-04 has 3,896 square feet of living space. The most recent sales date was September 2006 for a price of $15.73 million. Tax information from 2014 gives the total value of $17.53 million.
'Mad Men'
Pasadena, California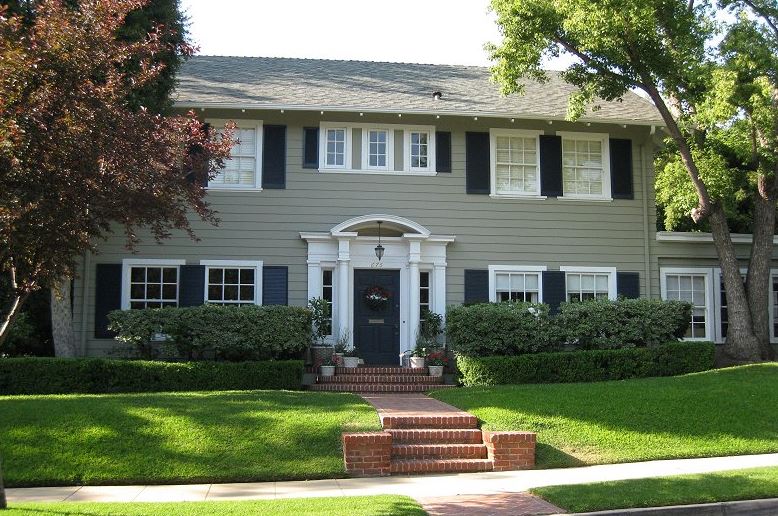 Sadly, the revolutionary AMC series of excess and cultural examination into our not-so-distant past is officially in our past. The winner of the Emmy for Outstanding Drama Series four times ended its incredible run with four more major-category nominations, including Outstanding Drama Series. Don Draper's original house, where he lived in faux domestic bliss with his wife Betty and their children Sally, Bobby and later Eugene, is supposed to be in Westchester County, NY. However, the exterior is actually a house in Pasadena, Calif. Incidentally, it is located around the corner from the 'Father of the Bride' house.
The four-bedroom, three-bath colonial most recently sold in February 2002 for $999,000. Tax information for 2014 puts its value at $1.23 million. A second mortgage was recorded in October 2013 for $168,300 for 25 years.
'Modern Family'
Los Angeles, California
In the case of this comedy juggernaut, the exteriors of the homes belonging to the Pritchetts, Dunphys and Tucker-Pritchetts are all located in Los Angeles, where the show is set. The mockumentary-style sitcom has taken home the Emmy for Outstanding Comedy Series in each of the past five years. Eric Stonestreet and Ty Burrell have won accolades for Best Supporting Actor in a Comedy Series twice each and Julie Bowen has won Best Supporting Actress in a Comedy Series twice. The show follows the close-knit extended family who still live in close proximity to one another and the trials and tribulations of raising kids (and adults) in suburban L.A.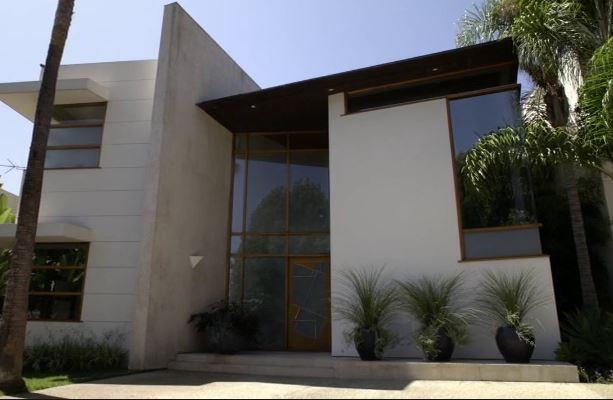 The Pritchetts
Jay Pritchett and his family, Gloria, Manny and baby Joe, live in a house that has its exteriors taken from a home in the Brentwood area of Los Angeles. The 6,359-square-foot house is actually larger than it appears on screen, as only a portion of it is shown. It has five bedrooms, six baths and was built in 1992. Its value listed in 2015 tax records is $7.58 million. It most recently sold in September 2013, deep into its 'Modern Family' tenure. There is no recent mortgage listed.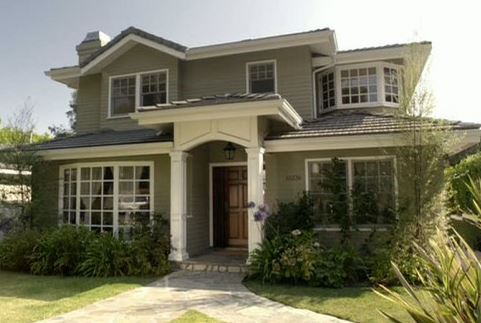 The Dunphys
Phil, Claire and their three kids, Haley, Alex and Luke, live in a home inspired by a Cheviot Hills house that sold in May 2014 for $2,150,000. The 2683-square-foot house has four bedrooms and five bathrooms and was originally built in 1950. A mortgage for $1,680,000 was recorded in May 2014. It's a 30-year conventional. Tax information shows an assessed worth of $2,192,957 in 2014.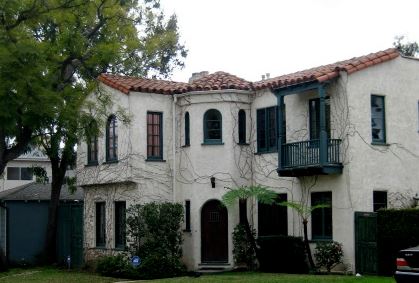 Mitchell and Cam
The exterior shots for Mitchell Pritchett and his husband Cam Tucker's duplex are of a home in Century City. The last recorded sales date was in March 2001, with a price of $642,000. Tax records from 2014 value it at $730,467. The 2,214-square-foot house with a Spanish tile roof has four bedrooms and two baths and was built in 1929. A 40-year fixed mortgage for $500,000 was taken out in September 2005.
'Ray Donovan'
Calabasas, California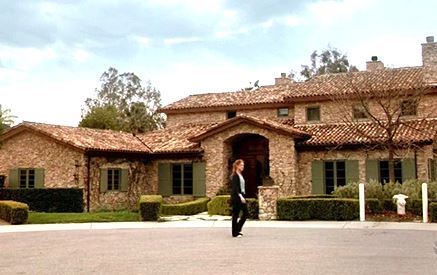 Showtime's 'Ray Donovan' features Liev Schreiber as the title character. He is a 'fixer' for a prestigious L.A. law firm, which means he often gets the firm's rich and famous clients out of crimes they are involved in – by dubious means. Schreiber is nominated for his first Primetime Emmy as Best Actor in a Drama Series for his work in the series that utilizes locations in and around Los Angeles. The exteriors of Ray's house are actually a home in Calabasas, which is about 4.5 miles east of Malibu. The 4,629-squre-foot home built in 2006 has four bedroom and five baths. Tax assessments for 2014 place the value at $2.68 million. Its last recorded purchased was in July 2013 for $2.63 million. The mortgage for $1.6 million is a 30-year fixed.
A loanDepot licensed loan officer can help with these and any other lending questions. Call (888) 983-3240 to speak with one today.
RELATED TOPICS
Adam Levine's $3.4 million mortgage and other 2015 VMA star home facts
Top 10 NFL quarterbacks' luxury homes (and mortgages)
How to get the most ROI for your home improvement dollars
10 home improvement projects for $10,000 or less