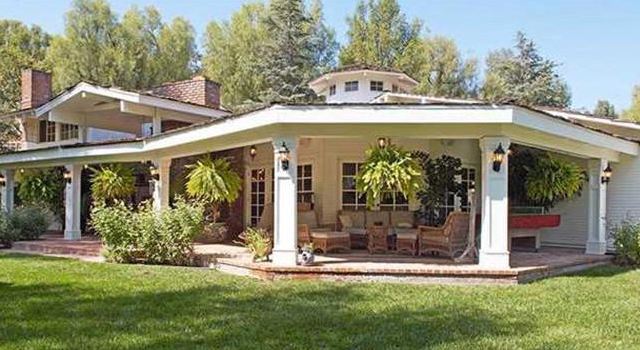 The MTV Video Music Awards are now a footnote in history and among the details that will likely be remembered are Kanye West potentially declaring his candidacy for president in 2020 and Miley's crazy outfits, which left almost nothing to the imagination. To commemorate the event, we peeked inside the homes and mortgages of this year's VMA host and nominees. Quick shameless plug: If these pop stars' digs spark ideas to renovate your own home, a loanDepot home equity or personal loan can help.

MILEY CYRUS
Hidden Hills, California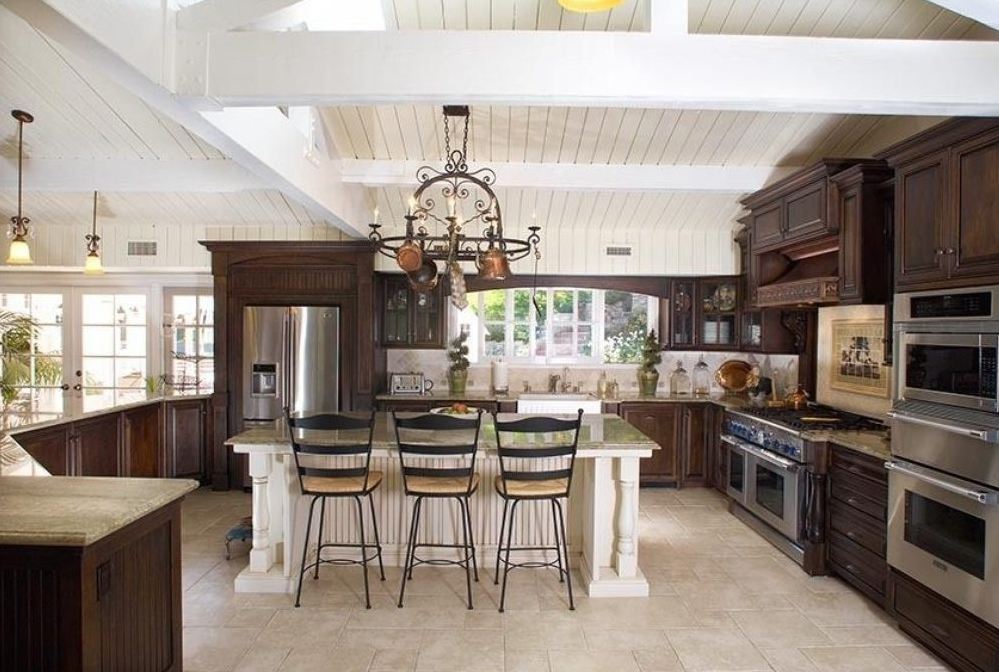 If the goal in 2013 was to declare to the world Miley Cyrus was no longer a Disney star, her message was heard loud and clear. She's continued to be controversial and outspoken (and an advocate for minimal clothing) and will surely get tongues wagging when she steps in as host of this year's ceremony. Despite her outlandish costumes and performances, her Hidden Hills home (exterior shown above) on the outskirts of L.A. looks quite genteel. The 5.5-acre property has a horse ranch, stables and vineyard.
According to public records, the main house has 5,123 square feet of total living area and includes seven bedrooms, six bathrooms and a 1,000-bottle wine cellar. An investment company bought the property on April 1, 2015 for $4.04 million with a conventional mortgage of $2.83 million. However, it was then turned around to Cyrus' trust for $5 million on April 30, 2015. There is no mortgage information for the second sale.

BRUNO MARS
Studio City, California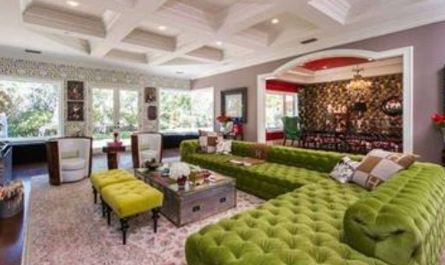 'Uptown Funk' is technically a Mark Ronson song, but Bruno Mars lent his vocals to the song and his moves to the video, which was nominated for five VMAs, including Video of the Year. He owns two homes in the L.A. area. One in Laurel Canyon and a recently purchased $6.5 million mansion in Studio City's exclusive Fryman Canyon, which was bought from the daughter of a Kazakh oligarch, according to Variety. According to public records, the ornately decorated mansion ─ which has a sales date in August 2014 – has 9,033 square feet of living space with seven bedrooms and eight bathrooms. Photos of the home show ornate décor that looks a little 21st-century Austin Powers. There is no mortgage listed.

TAYLOR SWIFT
Tribeca, New York
No one has had a hotter year than Pennsylvania-native Taylor Swift, who is nominated for her 'Shake It Off' and 'Bad Blood' videos. Considered America's Sweetheart by many, this consummate BFF to the rich and famous is also a bit of a real estate mogul. She's owned or owns many homes in locations such as Nashville, Beverly Hills, Watch Hill, RI, and Barnstable, Mass. (on the edge of the Kennedy Compound). Her most recent digs are the adjoining penthouses in Manhattan she bought in April 2014 for $19.95 million, reportedly from New Zealand film mogul Peter Jackson.
Swift and her friends document her Tribeca penthouse parties though Instagram posts and there has been no shortage of media coverage for the units, which have a combined living space of just over 8,000 square feet. The exposed beams and brick give the massive space with funky, vintage-looking furniture a bohemian vibe. Among her noteworthy rooms are the pool room, the library and the piano room. There is no mortgage information listed.

SIA FURLER
Los Angeles, California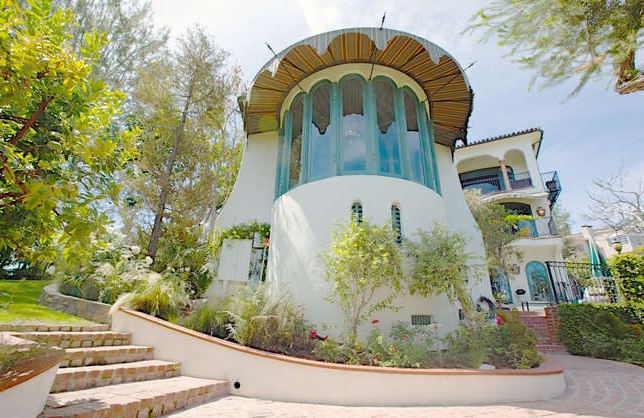 The notoriously quirky and camera-shy Australian singer and songwriter is nominated for the video for 'Elastic Heart.' She purchased a unique-yet-beautiful home in Los Feliz with her filmmaker husband Erik Anders Lang, and it fully fits her unconventional vibe. The house is the creation of Spanish-Mediterranean revivalist architect AF Leicht, who designed more than a dozen such homes in the Hollywood Hills/Los Feliz area in the 1920s. This one sits just below Griffith Park. Public records show it has 5,161 square feet of living area with five bedrooms and five bathrooms. It was originally built in 1924. Sia bought the house for $4.7 million in June 2015. The mortgage is a 30-year conventional for $3.29 million.


ADAM LEVINE
Beverly Hills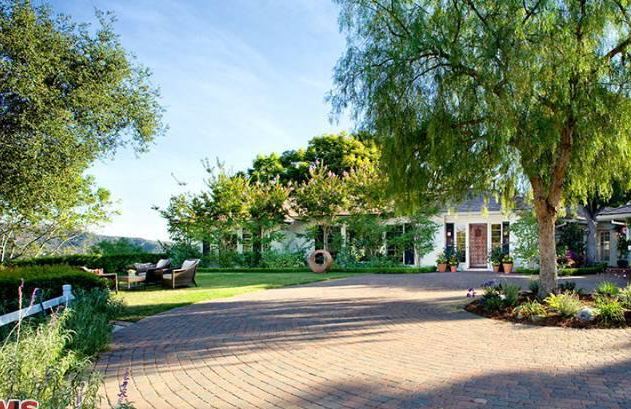 The front man of Maroon Five and star of NBC's 'The Voice' has had a pretty sweet year with the smash of the band's hit song and video for 'Sugar' off their album 'V.' The band crashed a few actual weddings for the video, but all ended up well as the brides and grooms seemed mostly pleased and the result garnered a VMA nomination. Levine and his supermodel wife live in the storied 90210 area in a dual-lot home he bought in October 2012 for $4.83 million, according to public records. The ranch-style house, located in a subdivision called Wallingford Estates, has 6,539 feet of living area with six bedrooms, seven bathrooms and three fireplaces. He financed $3.38 million with a 40-year adjustable at 3.38 percent.


RIHANNA
Beverly Hills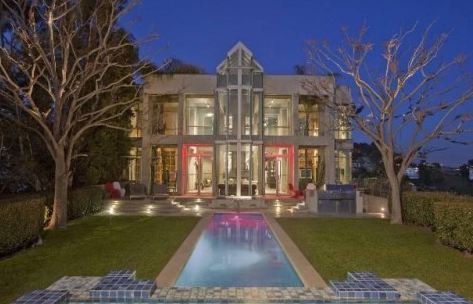 The Barbadian beauty is nominated for Best Video With a Message for 'American Oxygen.' The song may not have burned up the charts, but the compelling video made enough of an impact to get a VMA nomination. Like Taylor Swift, Rihanna has no shortage of homes to call, well, home. There was a much-publicized case when the house she bought in 2009 started leaking shortly after. She sold it for a loss in 2011. Word on the street is that she was renting this somewhat infamous home in Beverly Hills in 2014, called The Fortress. When the house was previously on the market, listing details claimed seven bedrooms and nine bathrooms, a detached guest house and a kitchen created by Porsche Design Group.
For more information, speak with a loanDepot licensed loan officer at (888) 983-3240

The data and information provided in this post is a compilation of previously reported public information by public records providers and reputable news media outlets. Investigative research was conducted using public records, subscription-based records and reputable media services.