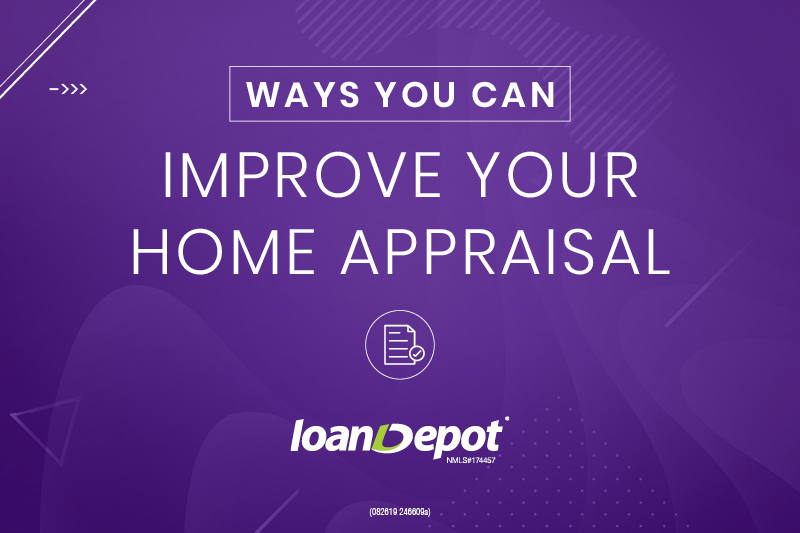 (Article Updated 8/27/2019)
Appraisers play an important role in the sale of your home. They are licensed or certified real estate professionals whose job is to provide an independent opinion of value of your home. The opinion of value created by appraisers is the byproduct of an onsite inspection plus a market analysis that includes research of other recent and nearby sales, listings and trends. The result is a detailed report, sometimes 25 pages or more.
Appraisers are compensated for the service of appraising, not for the value they give a property. They get the same fee whether a valuation is "high" or "low." However, their unbiased opinion is important because it helps lenders justify loan approvals and the risk a lender takes when it provides you money to buy or refinance. Without an appraised property value that matches or exceeds the purchase price, a loan application can quickly halt. Here's how it works:
Imagine you want to sell a home for $300,000 and you receive an offer at the full asking price. The buyer has been pre-qualified for a loan at 95 percent ($285,000) of the value with a 5 percent ($15,000) down payment.
If the appraiser comes back with a value of $300,000 or more, you're good to go. The property's purchase price is confirmed and you have what your buyer will regard as a "good" appraisal. But what if the appraised value comes in at $290,000?
A low appraisal is a huge problem because lenders make loans based on the sale price, or the appraised value, whichever is less. If the appraised value is $290,000 and the lender will provide 95 percent financing, then the maximum loan amount is $275,500. That leaves a gap of $24,500 – nearly $10,000 more than the $15,000 down payment the buyer planned.
Four things may happen with that "low appraisal:"
The buyer can put up the additional $9,500 in cash to purchase the property for $300,000.
You can decide to reduce the price to make up the difference, perhaps selling for less than what you could have to another buyer.
You and the buyer might compromise if each is willing to give a little to assure completion of the transaction.
If neither party will compromise, the deal is likely to fall through.
Do home sales really blow up because of appraisal problems? You bet. The National Association of Realtors estimates that about 4 percent of all transactions fail because of "appraisal issues." Given roughly 5 million annual home sales, we are talking about 200,000 home sales a year.
Ways to Improve Your Home Appraisal
Many appraisal worries can disappear if you take a few steps to help in the process. Here are several ways to assure that you get the best possible appraised value.
Clean Up and Organize
First and foremost, have the property in "show" condition for appraisers. Make sure that all repairs are complete and clean the home from top to bottom. If there's junk to be thrown out, be certain that it is gone before the appraiser arrives. Don't forget to trim any trees and clean up the yard. Even jaded appraisers can be swayed by a good-looking yard.
Document Your Fix-Ups
The rules provide that you can ask the appraiser to consider additional information. For instance, if the property has had major repairs such as a new heating system, gutters or a roof, it's fine to give the appraiser copies of the repair invoices to show when the work was completed. The purchase agreement is part of the appraiser's scope of work and is a required document due to it being a powerful indicator of value.
Provide Your Own Comparables
By staying informed about the properties in your neighborhood, you can really make a positive impact on your own appraisal. Research nearby homes and even go as far as providing your appraiser with at least three solid and well-priced comparables. You will save them some work, and insure they are getting price information from homes that really are similar to yours.
Give the Appraiser Proper Space
Appraisers are professional individuals with extensive training and experience. Even though it's recommended that someone be present during their visit, it's common courtesy to allow them to do their job. That means not following them around like a puppy yet being available to answer questions, should they have any.
Lastly, even if your buyer makes an all-cash offer, you should still consult your real estate agent, who can help assure that a property has a given fair market price.
Call today for more information.
RELATED TOPICS
5 ways to boost your home's resale value
Maximizing your appraisal when refinancing
How are U.S. mortgage rates determined