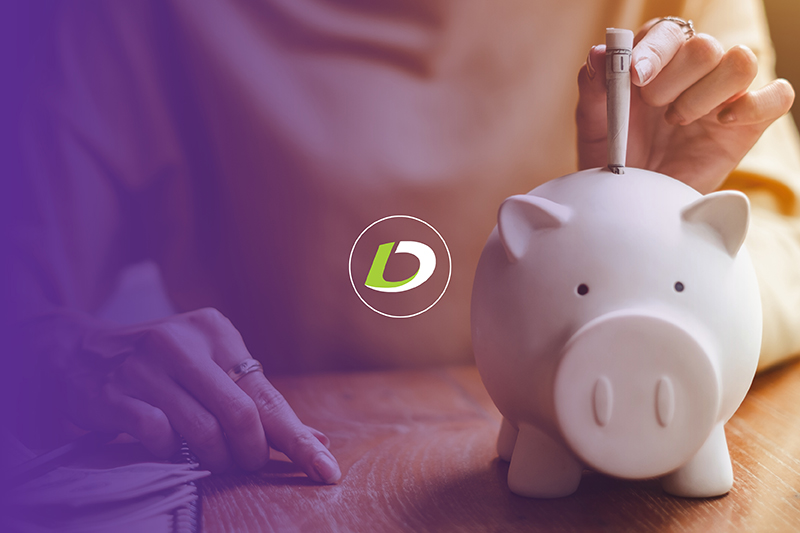 With more than one-third of Americans intending to make a money-centric resolution for 2020, you too may be thinking of ways to get ahead financially. Whether that's by consolidating debt, renovating your home or refinancing—we have some tips that will help you find the best solution.
Consolidate debt
Consolidating high-interest credit card debt is always a smart idea, especially after indulging in some holiday shopping. With many homeowners today holding positive equity, taking out a low-interest home equity loan can help you eliminate some of those interest-carrying balances. You could use these funds to get ahead on paying down debt or even apply them towards a down payment on a dream vacation home. The advantage of a home equity loan is that you can access cash for a variety of purposes without changing the terms of your mortgage.
Max out your 401(k)
Saving money is hard, but if you're fortunate enough to have an employer-matched 401(k), in which your employer agrees to match contributions up to a certain dollar amount, you should consider maxing out that contribution. Not only do 401(k) contributions come out pre-tax, meaning your overall tax liability is lessened, it's one of the easiest ways to save money because you must pay a penalty to access it before your retirement years.
Refinance
If you've been patiently waiting to refinance your home to a lower interest rate, the time has come. With rates close to the record lows seen back in 2012, it may be an opportune time to not only lower your current mortgage rate but also eliminate those revolving balances and roll your debts into a single monthly payment. Although taking on a higher loan balance to get out of debt may sound counter-intuitive, the freed up cash can give you the peace of mind knowing you're able to eliminate higher interest debt obligations.
Weatherproof your home
In recent years, extreme events such as hurricanes, tornados, wildfires, floods and blizzards have increased in many areas of the country both in volume and intensity. If you live in an area prone to extreme weather conditions, taking preventative home maintenance could pay off well into the future. Be sure to also revisit your homeowners' insurance policy and check if your home is adequately covered in case of these events.
Renovate
If you've been dreaming of a kitchen remodel, or perhaps that luxury, spa-like bathroom is still on your mind, it may be a great endeavor to boost the resale value of your home by upgrading it in the New Year. If you don't have a huge pile of cash on hand, loanDepot's renovation loans can help you fund these and other home upgrades and lump the cost right into your mortgage for a single payment.
The New Year represents a fresh start for many things, and your financial life should be no different. Whether you resolve to save more money, buy a home or build your investment portfolio, there's no better time to get your financial life together than right now
Call today for more information.