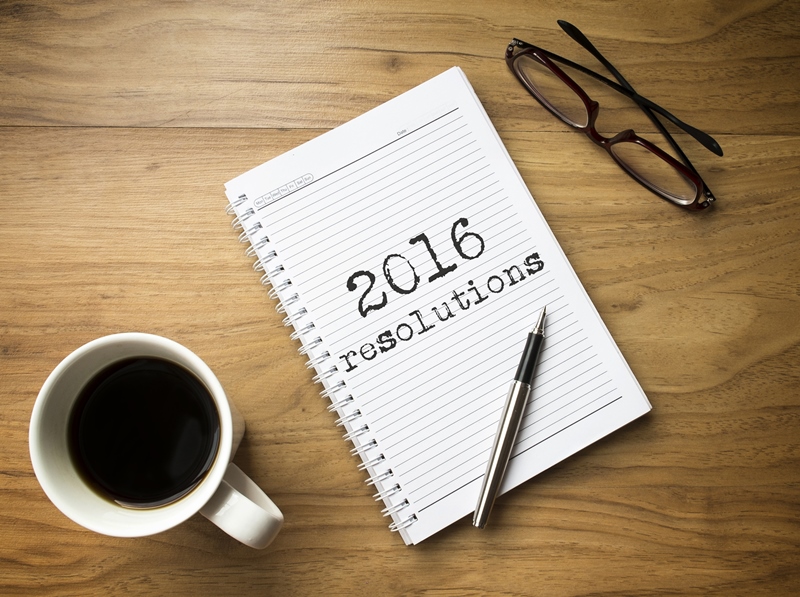 With the New Year, comes the seemingly obligatory resolutions that you will ultimately forget about a month, or even a week, into 2016. But this year will be different, right?
Whether you plan to get to the gym regularly or vow to quit a bad habit, don't forget about your finances along the way. Financial resolutions are some of the most important resolutions you can make and, perhaps, the easiest to keep. Since little things, such as increasing your automatic deposit to savings or upping your retirement contributions, can be out of sight, out of mind.
Here are our top financial resolutions for the New Year:
Consolidate debt
Consolidating your high-interest credit card debt is always a smart idea, especially after the holiday shopping binge most of us just completed. Be prepared for when those December credit card bills arrive in the mail. Taking out a low-interest personal loan with fixed monthly payments now, so that you have the money to pay your December bills is smart. It's doubly important to be sure you pay off store credit cards you may have opened over the holidays in order to receive a discount on your purchase. These cards tend to carry abnormally high interest rates that can wash out any savings at the register if your balance rides even one month. A personal or home equity loan can help with this.
Max out your 401(k)
Saving money is hard, but if you're fortunate enough to have an employer-matched 401(k), in which your employer agrees to match contributions up to a certain dollar amount, you should be maxing out that contribution. If you're not, you're throwing away free money. Not only do 401(k) contributions come out pre-tax, meaning your overall tax liability is lessened, it's one of the easiest ways to save money because you must pay a penalty to access it before your retirement years.
Refinance
If you've been patiently waiting to refinance your home to a lower interest rate, the time has come. While home loan rates have remained relatively steady since the U.S. Federal Reserve's Open Market Committee raised interest rates a quarter percent on Dec. 16, all signs point to gradual increases over the next 12 months. In fact, interest rates just breached the 4 percent mark for the first time since the rate hike. The Fed has vowed regular increases in 2016 as well
Evaluate your insurance coverage
If you have assets, such as a home or investments, you should have a living trust, regardless of how young and healthy you are. If you don't commit to doing it this year. And if you already have a will or trust, take some time to reread the fine print and make sure everything is set up the way you want it. Also, the New Year is a good time to go over all your insurance policies to ensure your home is adequately insured in case of a major disaster, such as the flooding predicted with this year's monstrous El Niño.
Splurge a little
I know this seems counterproductive, but you know the saying: All work and no play make Jack a dull boy. You've been saving money for years, stockpiling cash for that rainy day. Maybe it's time you got that kitchen remodel you've been dreaming about for years, or perhaps that luxury, spa-like bathroom you've always wanted? Now that many homeowners have returned to positive equity in their homes, home equity loans are back in style, and they're an easy way to tap into your home's untapped value.

The New Year represents a fresh start for many things, and your financial life should be no different. Whether you resolve to save more money, buy a home or build your investment portfolio, there's no better time to get your financial life together than right now.

Call today for more information.

RELATED TOPICS
Make preventative winter repairs with a home equity loan
What dreams can you achieve in the coming year?
Is it time to tap home equity to consolidate credit cards?