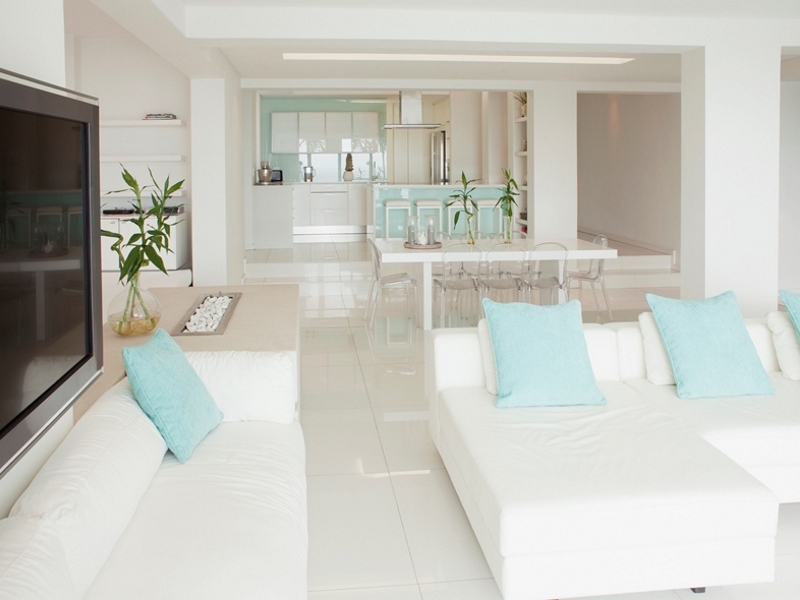 Does a change of season and preparing for holiday entertaining have you rethinking your living room? For most people, this area is the focal and fashion center of the home. The kitchen might get the most household traffic, but the living area is usually one of the first rooms visitors and guests see, and it often gets the most decorating attention. At first.
As the years pass, the living area you once thought of as hip and stylish can start to look dated or shabby. Suddenly the room that defines your home's décor is in need of new life – and fast.
Remodeling can be expensive, and you probably are fond of many furniture items and fixtures in your living area, particularly if they are antiques or heirlooms. A personal loan from loanDepot can set you on your path to shopping for swatches. Speak to a licensed loan officer today for more information.
While you start planning, keep these ideas in mind for a dramatic room makeover:
1. Change things up. Simply rearranging the furnishings can revive a room. Try a new plan for the furniture, and give it a couple of days to sit with you – even if it seems off. You might come to really enjoy the new look and discover it adds newfound flow or functionality.
2. Reduce clutter. Cut down on the number of decorations filling a room. Remove extraneous ornaments and conversation pieces so you can open up space and showcase the remaining items. Consider switching out items on a seasonal basis to keep the room looking new.
3. Concentrate on a few focal points. When you cut down on decorations, make sure to keep two or three larger, more eye-catching elements, such as a statuette, vase or wall art. These will engage visitors and fool the eye into believing you significantly changed the room.
4. Discover a new hue. A new paint color can change a room. Take pictures of the room and its furnishings and head to a home improvement store to compare your snapshots to paint swatches. You might be surprised at the color combinations you discover. Then get some samples, dab a bit of paint on the walls and see how they look at different times of day and in different light. Once you're satisfied with the new shade, start painting.
5. Add accents. Similarly, you can alter the way a room looks by shifting accent colors. Swapping out old throw pillows for replacements in colors that pair with the new paint is a great start. Other items such as rugs, chairs, artwork and other decorative touches will help tie things together.
6. Attend to details. Changing small fixtures such as switch plates, outlet covers, lamps, lampshades, curtains and door handles can help create a whole new image for a room. These are simple fixes that pay big design dividends.
A personal loan from loanDepot can set you on your way to a new room refresh. Call now to speak with a licensed loan officer for more details.
Published Nov. 11, 2016
RELATED TOPICS
Be prepared - Use a personal loan for home emergencies
DIY with care: 5 times it might be best to hire a pro
Strategic ways to use home equity
Home upgrades that deliver a solid return
How a home equity loan can help mom