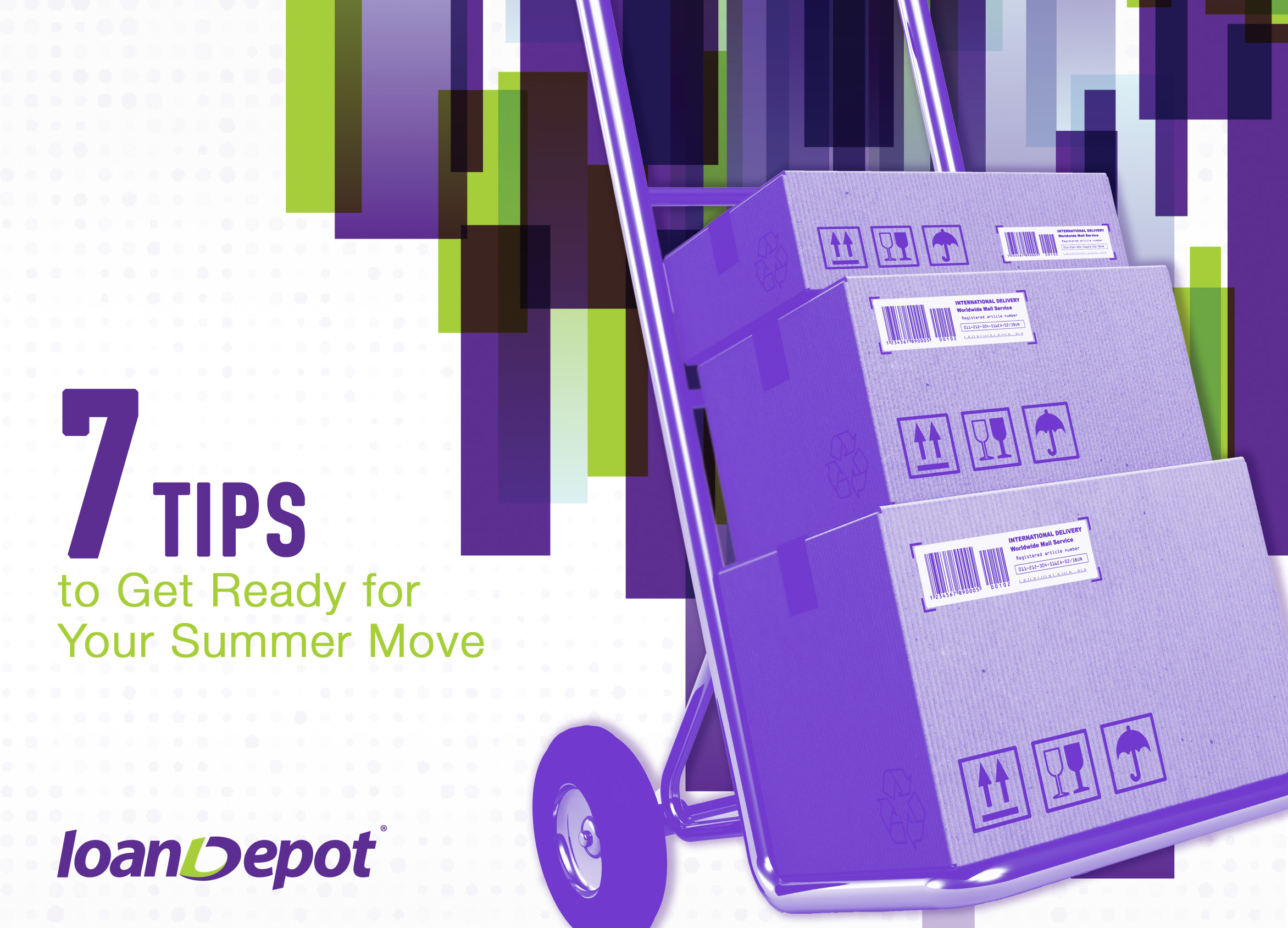 Summer is the most common time to move for many American's around the country. For those with school-aged children, it can be less disruptive to relocate. Also, because the spring home-buying season is the busiest time of the year – most of those resulting home sales will require summer moves.
Even for people who are exceptionally organized and/or hiring professional help, moving can involve weeks of sorting, clearing, cleaning, packing and hauling, and then of course reverse once you're in your new home.
If you're planning to do the entire move yourself, getting movers, or a mixture of the two, you want to make sure all you need is available when you're ready to say goodbye to the old home and hello to the new.
1. Be flexible - When making a summer move, you'll have better luck if you're flexible. Everyone wants to move on a Friday or weekend. If you can arrange to move during the week, the moving company is more likely to have an opening. That's true whether you hire a mover or rent a truck to do it yourself. If you have no choice but to move on a weekend, book your mover as early as possible.
2. Prepare to transfer/start services at your new home ─ One month before your moving date, contact utility companies, cable providers, etc. and set a date for forwarding or ending your service. If your new region requires new providers, find out which companies service it and if you have choices. For example, if a tract is new, it may not be set up for satellite service. Get a sense of their business flow; a move during a very busy time can result in service lapses for Wi-Fi, TV and phone. If demand is high where you're moving, the wait time can be a week or more.
3. Get organized ─ Start making checklists of everything that needs to be done and write down even the smallest things. Some details to consider: Transfer school and medical records, cancel extracurricular lessons or classes, and make sure you don't have any outstanding medical or service appointments. Start collecting boxes, trash bags, labels and packing tape – you'll likely end up needing twice as much as you anticipate.
4. De-clutter first ─ Scrutinize current belongings to decide what will go to your new home. Be strict about purging that which won't fit or match in your new space. If you have time, hold a yard sale. What doesn't sell can be donated through a nonprofit pickup. Whatever is left can be hauled away for a price. Don't get a quote from your movers until you've cleared the home of everything you can. If some things (such as beds) can't be given away until it's time to leave, make sure the items won't be included in your estimate.
5. Start packing – The movers might do the bulk of your packing, but it's wise to begin wrapping heirlooms and valuables early. Concentrate on items that won't be missed in the short term and those you want to protect from a chaotic move. Get proper protective materials and clearly mark all boxes so they can be read from the side. Finding last-year's taxes may seem easy enough until you look in your garage and realize there are 20 identical boxes.
6. The week before ─ Shortly before moving day, pack personal necessities such as cooking supplies, toilet paper, soap and toothpaste into a box and mark it "personal items." If you are driving to your new residence, take it in the car with you rather than wait for the movers to bring it into the home.
7. Arrange for care of kids and pets ─ Moving can be not only traumatic but dangerous for small children and animals. So it's advisable to arrange for care in advance. People rushing about carrying large, heavy items can't always see who or what is underfoot. Also, moving requires doors and gates to be left open for extended periods of time and a scared cat, dog or toddler can bolt in the blink of an eye.
Moving out of one home and into another is a new and exciting phase of your life – welcome it.
RELATED TOPICS
7 quick decorating ideas to beautify your home
How a home equity loan can help mom
Upgrade your outdoor space with fireplace or fire pit
Paying points: What are they and are they right for you?