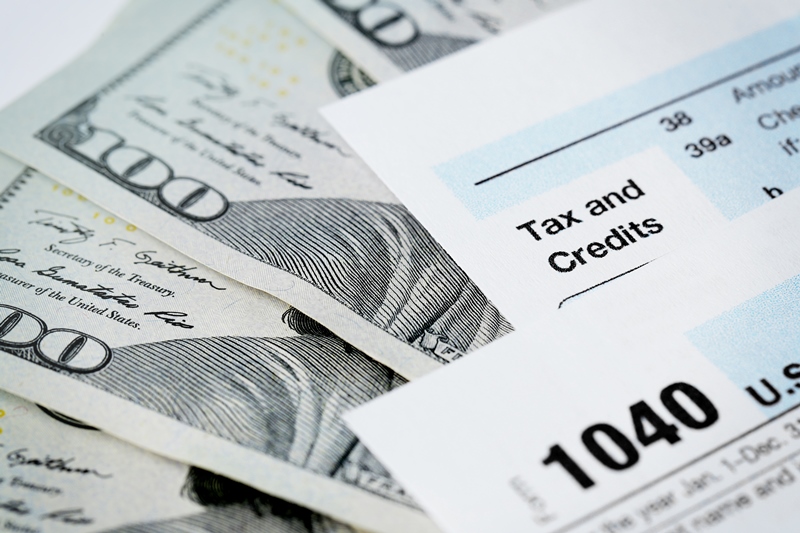 An unexpected tax bill from the IRS can truly ruin your day – and your budget for the foreseeable future – especially if you don't have the means to pay for it.
Fortunately, there are ways to get the money you need and avoid an even bigger bill due to interest, penalties and fees. Options include tapping your savings, using a credit card, negotiating with the IRS, borrowing from friends or relatives or getting a personal loan. For more information, speak with a loanDepot licensed loan officer.
Let's examine the way in which you can pay a large tax bill you were not expecting while keeping yourself in good graces with the government.
Existing assets
If you tap your savings, liquidate investments or borrow against or withdraw from your retirement account, you'll be able to pay at least some of what you owe right away. But you won't have that money later if you need it to cope with an emergency. You might have to pay penalties, and you'll miss out on interest or capital gains you might have earned if you'd stayed with your financial plan.
Charge it
The IRS might let you use a credit card, make monthly payments or, if you truly cannot pay and aren't likely to be able to do so, negotiate a lower tax bill. These options can involve fees, interest, penalties, personal financial disclosures and paperwork that might be burdensome for you. The negotiation option, called an Offer in Compromise, is only for cases of extreme financial hardship, which you'll have to prove to qualify.
Borrow from friends or family
People you know might be willing to help you pay your tax bill, but person-to-person loans often ruin the relationship between the borrower and lender. Is it worth the risk? Only you can know for sure.
Use a personal loan
A personal loan involves fees and interest, but can be fast and easy, enabling you to pay off your tax bill and get the IRS out of your hair as soon as possible. With a fixed-rate, you'll have a predictable monthly payment and set term during which to pay off your loan. There are no prepayment penalties, so you can work to pay it off earlier than you committed to, which can save you even more in the long run.
You can get a personal loan quote within minutes and have the funds within a day or two. You don't need collateral, such as a car or home, and you can use the funds however you want. If you expected a tax refund and planned to spend that money, a personal loan could help you out with that situation, too.
Don't delay
If you think you might owe more than you can pay, don't wait to file your tax return or request an extension. If you don't file something on time, you'll still have to pay and you could be subject to a much larger penalty. In some cases, the IRS can put a lien on your bank account, paycheck or home.

If your tax situation is complicated or you owe a lot of money, you might need to hire an accountant or lawyer to help you. A personal loan could be a smart way to pay that expense.

Regardless of your situation, research your options and do the math, including the fees, interest and penalties, to figure out which solution is best for you.

Call today for more information.

Published March 28, 2016

RELATED TOPICS
Personal loans - Get $5,000 to $35,000 quickly
Everything you need to know about mortgages and taxes
Ramping up to Tax Day: 7 ways to set yourself up to save
5 ways to benefit financially from a mortgage refinance
Spruce up for spring - use a personal loan to get your house in order