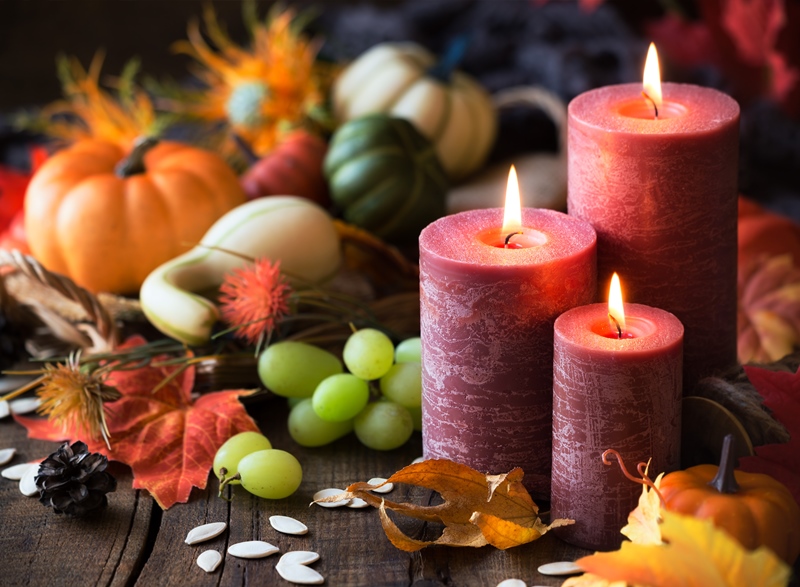 Whether you're hosting the company party or the entire extended family is headed to your house this season, it may be time to give your home a quick holiday-hosting makeover. We've got you covered with a few solid tips to get your home looking its best without a full remodel.
A personal loan from loanDepot can be just the solution to give your home a surface refresh so you can start celebrating with friends and loved ones. A loanDepot Licensed Lending Officer can get you started. Call today for more information.
Painting and deep cleaning
A coat of paint can make a world of difference. Whether you choose to bring a bold color to an accent wall or redo an entire room, painting is an inexpensive but impactful way to overhaul any area in your home. Consider colors like plums, taupes, or – to be on trend – Pantone's 2017 color of the year, Greenery.
High traffic can turn any area rug, carpet, or couch into a dingy mess. Rent a steam cleaner from a local hardware store or engage a professional to do the dirty work for you. Either way, you'll feel more confident that your guests will be talking about your cooking skills and not the cat hair after they leave.
Reupholster or upgrade furniture
In some instances, no amount of cleaning will cover up the damage done to furniture. Maybe the cat used the back of the chair as a scratching post or your little Picasso used the couch as a canvas.
Consider reupholstering furniture if you still like the style, but the fabric needs an update. If you're replacing a piece, many furniture outlets keep high volume items in stock or consider purchasing a floor model.
Bring in the clean team
Hiring professionals to do some deep cleaning and outdoor maintenance can leave you with far more time and energy to spend on planning, shopping, preparing and hosting. Hiring a landscaper to spruce up the yard, getting rid of any autumn leaves and debris will create a great space where you can throw the football around. Having a professional come in to clear the cobwebs from the highest corners – in addition to making the windows, floors and baseboards shine – can free up days of your time and conserve hours and hours of your energy.
Replace serving and barware
For catered events, most companies bring their own serving ware and china. If you're brave enough to do all the cooking yourself, it's a great idea to do a full review of your pots and pans, serving platters and bowls, cutlery, and barware a few days before your party.
Replace what's looking a little worse for wear and fill in any gaps based on what you plan on serving. Maybe this is the year you upgrade your wineglasses or buy that espresso machine you've coveted for ages?
Music and lighting
Proper lighting and music can make an impact on any event. Darker rooms make it more difficult for your guests to mingle and socialize. In addition to bringing in more floor, table or ceiling lighting, enhance the natural light in the room by having your windows professionally cleaned or investing in mirrors to reflect existing light.
Are you still using the stereo you had in college? Maybe your family relies on a tiny Bluetooth speaker for tunes? Music can shift the vibe of any party so it may be time to invest in a home audio system or whole home sound system like Sonos. Many new speaker systems can connect to existing hardware. These systems are often controlled by a mobile app that gives you access to all of your music apps, your own digital music library, and both local and world radio stations.
However you choose to brighten your home for the holidays, a personal loan from LoanDepot can help. Speak with one of our Licensed Loan Officers today to get you on the way to a holiday beautification.
Published Nov. 13, 2017
RELATED TOPICS
Fall fantasy – incorporate autumn colors inside and out
Know your rights as a borrower
Condo – town home – house: which is right for you
Will a natural disaster find you prepared?