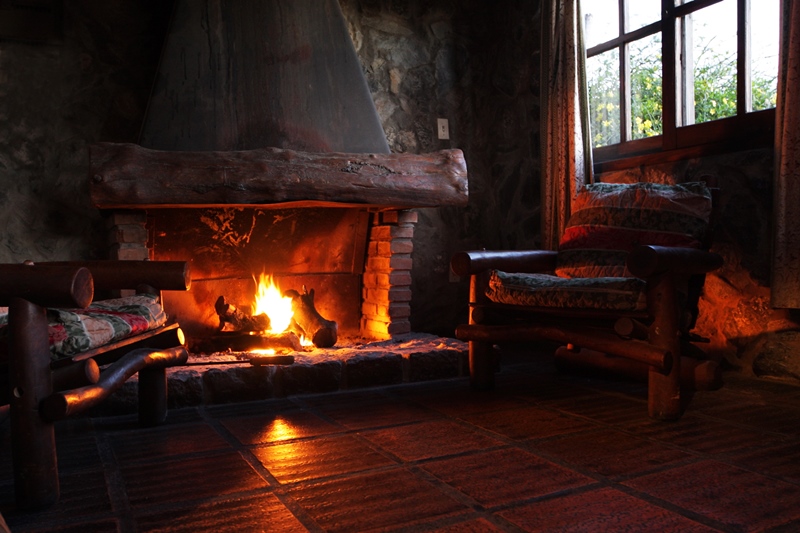 Want to add value to your home? A new fireplace in the living or family room can provide warmth, ambience and a solid return on investment ─ with as much as $5,000 added to the home's price.
Here's how to have a new fireplace built or installed, as well as what to think about ahead of this project. Whether you're envisioning significant construction or a prefabricated unit, a personal loan from loanDepot can get those home fires burning just in time for the holidays. For more information, speak with a loanDepot licensed loan officer today.
Check local codes
Few things offer more enjoyment than the warmth and atmosphere of an in-home fireplace. But if you don't check local building codes before installation, you could run the risk of being fined – or forced to undo all the hard work.
The building codes in your area provide instruction and guidance on what's acceptable. It's best to check with the city or county building department to get an understanding of how the code may affect a project.
Choose a fireplace that fits your budget
You can add value to your home with a new fireplace with either a limited or extravagant budget. Costs vary depending on the type of fireplace you're looking to install. Thanks to the wide range of options, one type surely will check every must-have box on your list.
Plan to spend a few hundred dollars if an electric fireplace that is portable and space-saving will do. If you want a wood-burning alternative with all the bells and whistles, get ready to spend several thousand dollars. Costs can increase from there, depending on how much construction is involved and how ornate you want the surrounding fixtures, like the mantel, to be.
Compare costs vs. value
That's crucial, especially if you plan to sell your home in the foreseeable future. If you don't and the fireplace is purely for your own enjoyment, the ROI doesn't need to be a deal breaker; enjoy elements of your house even if they aren't rooted in potential profit.
Keep in mind that the costs don't end at installation. If you go with the wood-burning option, with its comforting fragrance and crackle, you're looking at a higher upfront cost for the masonry work. You also need to factor in $10 to $200 per year for chimney cleaning.
Fireplaces that run on gas may have lower upfront costs, but depending on where you live can add a lot to your monthly gas bill. Also, you will still probably want to plan for periodic checks and cleaning to remove buildup from blocked lines.
Consider home value ratio
The cost over time on your fireplace can add up, so consider your home's overall value when pricing out the expense of the installation. For instance, a top-of-the-line fireplace that costs $10,000 to build would likely hold its value in a home priced at $1 million because buyers interested such a home expect high-quality features in every room.

Yet that $10,000 fireplace won't add the same value to a $200,000 house – especially if the home lacks other features that potential buyers at such a price expect. You may get a better return on your investment if you choose a simple, lower-cost fireplace and renovate a badly outdated kitchen instead.

Finally, once your fireplace is installed, make sure you've added safety equipment like smoke and carbon monoxide detectors on every level of your home – especially near sleeping areas. Be sure to test them monthly and replace the batteries at least once a year.

Whether the new unit is meant for your enjoyment or with the intention of adding value to your home, a variety of options can add a hearth to your home even. Talk to a licensed loan officer about a personal loan at loanDepot to find out more about your financing options.

Happy Holidays!

Published Dec. 13, 2016

RELATED TOPICS
Home in on smart uses for a financial windfall
Start 2017 on right track by paying off high-interest debt
Festive towns where you can celebrate the holidays
Town homes on the rise in property-purchase arena
8 things to know about a home before buying it