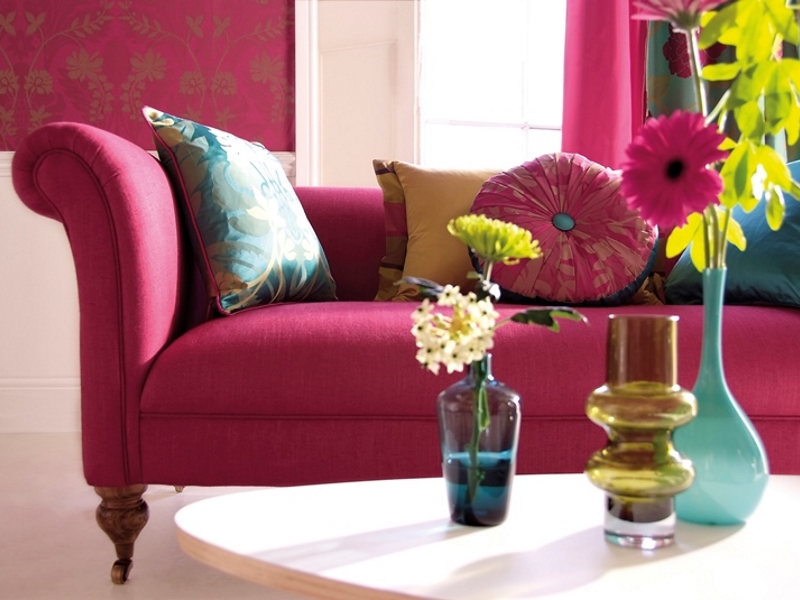 It's almost time to shake off the winter cold and welcome a new season that brings longer days, more light, and warmer temperatures. We're all more than ready for spring at this point in the year – and your home probably is, too!
The new season is the perfect time to transition your home from the warm coziness of winter to the bright, energetic feel of all-things-spring. Try some of these tips to decorate and ready your home for a spring sale. A personal loan from loanDepot can be your seed money to making the transformation you need to get the best price at the ideal time. Call (888) 983-3240 to get started.
Fresh foliage and flowers
When it comes to spring, one of the best ways to brighten up a space is to take advantage of plants in bloom. Whether your design preferences include arranged bouquets, potted plants, or a combination of the two, spring foliage and flowers add a much-needed visual and fragrant freshness to any living space coming out of winter. As an added benefit, because the plants you choose will be in season, they'll be readily available and inexpensive.
Rearrange the furniture
Rearranging the furniture in your home can create one of the biggest impacts on the feel of a space than any decorating project that you take on all season. This option can dramatically change the look and function of a room, and have your home looking brand new with nothing more than a little pushing and lifting.


Most furniture rearrangements are fairly intuitive, since it's your home and you already know what does and doesn't work (or fit). But keep in mind, for real estate photos and showing the home, less is more. The room will look bigger without the standard amount of furniture in every room. Rent a storage space and pack off any pieces you don't need for day-to-day living. This will also give you a head start on your packing and moving.
Try a color change
There are few things that give a space a more dramatic update than a fresh coat of paint. When you factor in the cost of materials and effort required, painting a room in your home is a great value for such a huge transformation. Don't be afraid to push the envelope and go lighter and brighter. Just remember to start with a small wall swatch before fully committing to any color. If you don't know where to start, you're in luck – the start of the season is when many designers debut new interior colors for the year.
Cut the clutter
Decorating usually means adding something to a space to make it look warmer and more inviting, but removing items can sometimes provide a better result. With spring fast approaching, this is the perfect time to begin reducing any clutter that's built up over time.
It isn't easy getting rid of your stuff, which is why it tends to accumulate even when you think you're being strict about throwing things away. This is especially true if you feel emotionally attached to certain items or just have pack-rat tendencies. To help you make the transition from hoarder to clutter destroyer, check out these 10 suggestions to evaluate, eliminate, and reduce clutter.
Spring is the perfect time for new beginnings, so why not start with your home? A personal loan from loanDepot can help you embrace the season and give your home a fresh facelife. Call us at (888) 983-3240.
Published Feb. 28, 2017
RELATED TOPICS
Garage makeover: create a spick-and-span workspace
Decorating and remodeling trends for 2017
Start 2017 on right track by paying off high-interest debt
Garden in fall and winter to lay a foundation for spring
6 easy ways to revive a dated living area