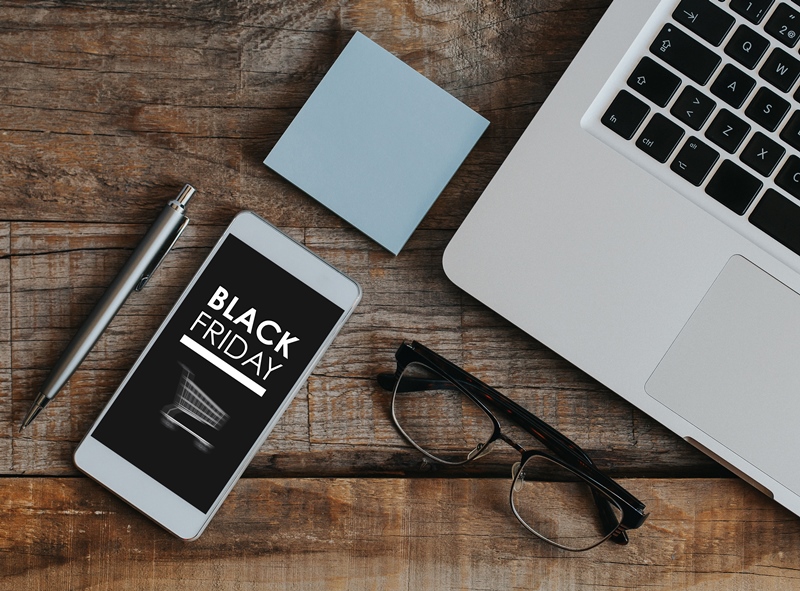 Come the wee hours of the morning the day after Thanksgiving, there are two types of people: those who answer the challenge of finding the ultimate holiday-shopping deals and those who wouldn't brave those crowds on a bet.
The big day – Black Friday – is fast approaching. Whether you plan on camping outside your favorite big box retailer with hundreds of your closest friends or shopping in your pajamas in front of your computer screen, understanding the predictions, projections and trends for this year will help you optimize your quest for the best items and the cheapest price.
While 2017 promises to see deep discounts applied to similar categories as years past, there are also likely to be several shifts, not only in how consumers shop, but what they are buying and when. Listed below are some trends retail experts expect to see during Black Friday this year:
Black Friday is getting bigger
Consumer spending is predicted to grow by 47 percent, year over year, for Black Friday in 2017. Almost half of Americans (44%) are planning on taking part in Black Friday deals this year vs. only 26 percent in 2016.
If you're thinking about jumping into some Black Friday fun and replacing your appliances or refurbing your entertainment room, a personal loan can help you to make the best of the season's deals. Contact a Licensed Lending Officer today for more information.
Consumers use a multi-platform strategy
While online and mobile shopping continues to increase, research indicates that almost 36 percent of Americans are planning to shop both in person and online for Black Friday this year. The number of people planning on shopping via mobile has also increased. Salesforce predicts that over 40 percent of online traffic will come from mobile devices on Black Friday.
Expanded consumer categories
Not only will consumers continue to invest in mobile devices, TVs, gaming consoles, and appliances as in years past, consumers are spreading more money into additional categories. In addition to electronics, over half of U.S. consumers will make clothing purchases, and 10 percent of consumers also plan to shop for food and beverage deals on Black Friday weekend.
Extended sales cycle
Black Friday used to be one day of deals. Over the course of the past several years, the shopping holiday has extended on both ends to include Thanksgiving Day, through the weekend, to Cyber Monday. Expect there the best deals on Thanksgiving and shifting as the weekend progresses.
When it comes to finding a deal, having a strategy on purchasing is ideal. Below are a few tips to make sure you're getting the most for your money.
What to buy and when
As the sales cycle has increased, research compiled by several retailers indicates there are certain days to buy the product you may be looking for. Here's a quick breakdown of what you should be looking for by day:
Thanksgiving Day: cameras, headphones, iPhones, speakers, TVs, videogames and videogame consoles, tools

Black Friday: Android devices, iPads/tablets, toys, clothing

Cyber Monday: laptops, travel, kitchen appliances, shoes
Where to shop
Many retailers overlap in categories – so where should you buy that new HDR OLED 4G TV? The answer is simple: anywhere. Most of the larger retailers offer price matching as a regular practice. While they have not specifically rolled out their holiday or Black Friday promotions, there's a good chance that the price-matching is here to stay.
Whether you're using deep discounts from Black Friday to replace your outdated kitchen appliances or deck out your man cave, a personal loan from LoanDepot can help. Give us a call and we'll be happy to help.
Published Nov. 14, 2017
RELATED TOPICS
A toast to the host – holiday home makeovers
Is 'turf' the new money-saving landscape option?
Know your rights as a borrower
Fall fantasy – autumn colors inside and out