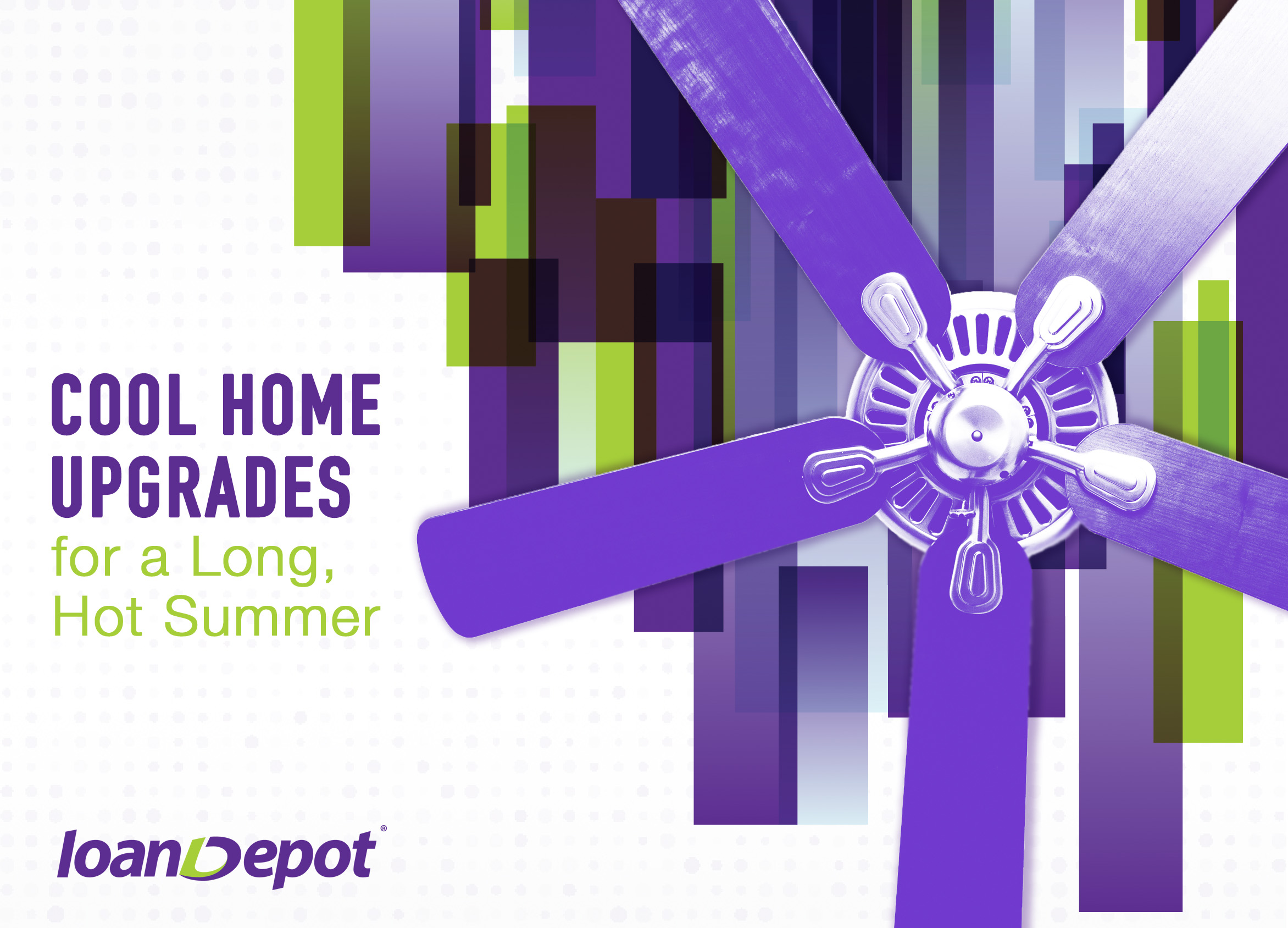 As summer approaches, ask yourself one question: Can your home take the heat? If not, there are a number of ways that can help keep your house cool and energy efficient, and taking out a home equity loan is a quick and easy way to finance summer improvements. A home equity loan allows you to access up to 90 percent of your home's equity with a fixed interest rate and fixed monthly payments.
Here's a look at some ways to utilize the funds from a home equity loan to keep things cool for this and several more summers to come.
Home upgrades for the summer
Central air: Central air conditioning generally utilizes the duct system that is paired with the home's heating system; the entire unit is called an HVAC or heating, ventilation and air conditioning system. A new HVAC unit can run homeowners between $1,900 and $4,100. The final cost will depend on many things including current ductwork and the size and capacity of the compressor/condenser unit. Your home's temperature is affected by many factors, including size and age of house, number of windows, amount of shade the house gets, etc. All of these will affect the size of the unit you will need. Get at least three estimates and two recommendations to find your best and highest quality deal. Chances are you will be replacing your entire HVAC system.
Full-house attic fan: A full-house attic fan cools your attic, which can reach up to 150 degrees during hot summer days. Aside from the damage those temperatures do to your energy bill, extreme temperatures can also damage stored items. The average cost to install a full-house attic fan is about $545, which includes the fan and the labor. However, costs may range from $200 - $1200, based on the type of fan selected, the location and add-ons.
Ceiling fans: Simply adding a ceiling fan to each main room in your home can make a big difference in keeping your home cool. When you take into account the actual fan, labor for installation and additional materials and supplies needed for installation, costs can range from $575 - $927 per fan.
Tinting windows: Window tinting helps cool your home by reducing the level of ultraviolet rays that can penetrate the glass and warm your home. This results in more shade and coolness. An additional benefit is the privacy they offer. The nationwide average for tinting windows is $613, with the price range running from $342 - $886. Costs variables will include the type of film used, the size of windows and the type of windows.
A home equity loan from loanDepot
While some of those upgrades may seem costly upfront, the long term savings for your home can certainly make these improvements a good investment, in addition to not sweltering away every summer day, which can affect sleep, mood, etc. To get funds for these upgrades, why not talk to a professional about a home equity loan? You may qualify for a home equity loan from loanDepot from $20,000-$100,000. That way you can get started on those summer upgrades right away.
Published August 10, 2018
RELATED STORIES
The largest green home trends and technologies
Spruce up for spring - user a personal loan to get your house in order
Home equity: Get ready for closed-end second mortgage
Home equity: The financial solution you've been looking for
Negotiate your renovation to get the most bang for your buck