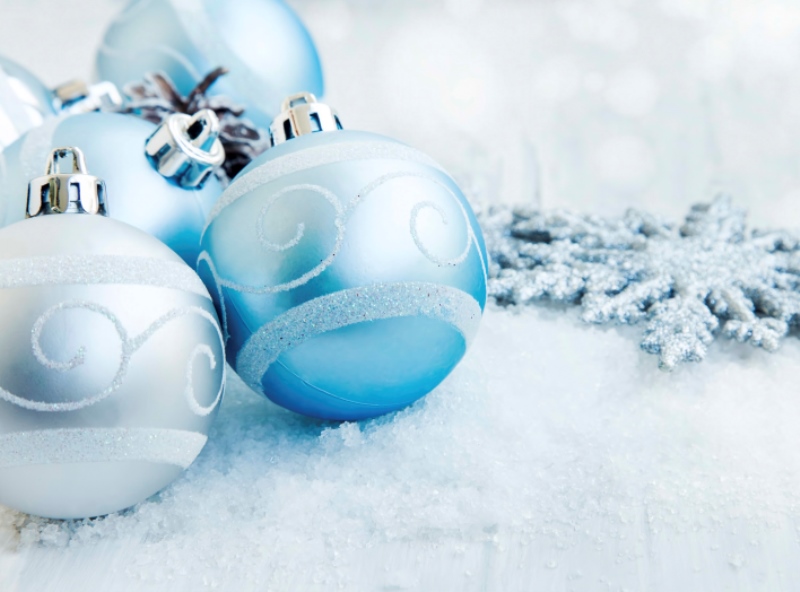 A newlywed friend commented on social media recently that there is one "big discussion point" no one ever tells you about during the pre-wedding assessments. It's not the "financial talk" or the "having children" chat, it's the "what kind of holiday lights do you prefer?" conversation. Because according to her, she and her husband are having the first big clash of their marriage.
Are you a multi-colored lights family inside and out or tasteful, white-miniature bulbs through and through? Is there a designer theme for the living room, country home in the family room and pure Santa's workshop whimsy outside?
Every season, retailers introduce new décor colors, themes and trends. Some can fit seamlessly into your current cache of decorations but other times, a new look demands a complete overhaul.
Whichever decorating dilemma you're facing this year, a personal loan from loanDepot can be just the seed money to create, refresh or renew your collection, whether you're just starting to build your traditions or you're ready for a completely new look.
To get those creative juices flowing, here's a look at some of this season's hottest holiday trends:
Hot colors for 2017
According to HGTV, natural color combinations work well together during the holidays and will be popular for 2017. Greens and browns are a throwback to the Victorian-inspired looks of the 1800s, prior to the colorful electric lights of today. Subtle parchment and white and brown are also trending for 2017. Those willing to step a bit more out of the box may consider the playful combination of Kelly green, baby blue, and white. Other interesting combinations include red and teal, or white, pink and blue, and the bold combo of hot pink, lime green, and red and white.
Computerized light and music displays
You've likely seen videos of elaborate holiday light and music displays that work in concert with one other. It wasn't that long ago that these displays took a great deal of technological knowledge. The availability of programmable light controllers and software has made this possible for less tech-sophisticated users. This year, computerized lighting may be more popular than ever with a wide selection of "computerized displays in a box" systems that allow you to get started on a computerized display of your own for about $150.
Incredibly creative inflatables
Yard inflatables were fairly simple years ago, with a giant present or Santa standing guard in your yard. Today, inflatables do more than ever. Some inflatables are light displays unto themselves. They can wave, spin, and even speak or play music. The fans that keep them inflated can also blow "snow" in the case of a snow globe or help with other effects. And big is getting better as some of these lighted inflatables reach 18 feet tall these days.
Projectors
Holiday light projectors began making an appearance on the market about two years ago. They offered a big bang for the buck and involved little effort in creating some movement and color. Unfortunately, some cheaper models proved disappointing. The good news is that in a short period of time the quality has improved significantly. Today's projectors can create different moving displays projected onto a house including stars, snowflakes, wreaths or reindeer. Some projectors allow you to change the lens attachments to use for different holidays. Like always, you usually get what you pay for and that is particularly true with holiday light projectors. The more-expensive units will cover the whole house while the less-expensive options only provide a few projections for a limited area.
What's trending for trees?
Tree choices used to be minimal. You could select real or artificial trees in small, medium, and large. Today, options have expanded to include ecologically friendly live trees, artificial trees that deploy at the push of a button from a remote control, and even trees that aren't even "trees" but are tree-shaped LED lights. This year's trees will be more elaborately decorated than ever, with much of the tree adorned in ribbons, bows, and ornaments. Pinterest is an excellent resource for tree themes, color schemes and décor ideas.
Call in the professionals
There are more services than ever before that can handle the high hangings and heavy lifting. When in doubt, call a professional. They have the best equipment and skill to get the job done right with no unexpected trips to the emergency room. In the meantime, pour a cup of hot cocoa and start browsing the latest themes, colors or trends.
Let loanDepot help you deck the halls this season with the latest in gadgets and décor. A personal loan can help you get the money you need for the best holiday season ever. Whether you want to overhaul your traditions, hire a professional to decorate your home or upgrade your gift giving, we can help you get it done easily and quickly. Speak to a Licensed Lending Officer today for more information.
Published Nov. 27, 2017
RELATED TOPICS
A toast to the host – holiday home makeovers
Seasonal shopping: Keep yourself on track and out of trouble
Hidden Treasures: Ski resort-style living for less
Big screen TVs keep getting bigger but where do you put them?