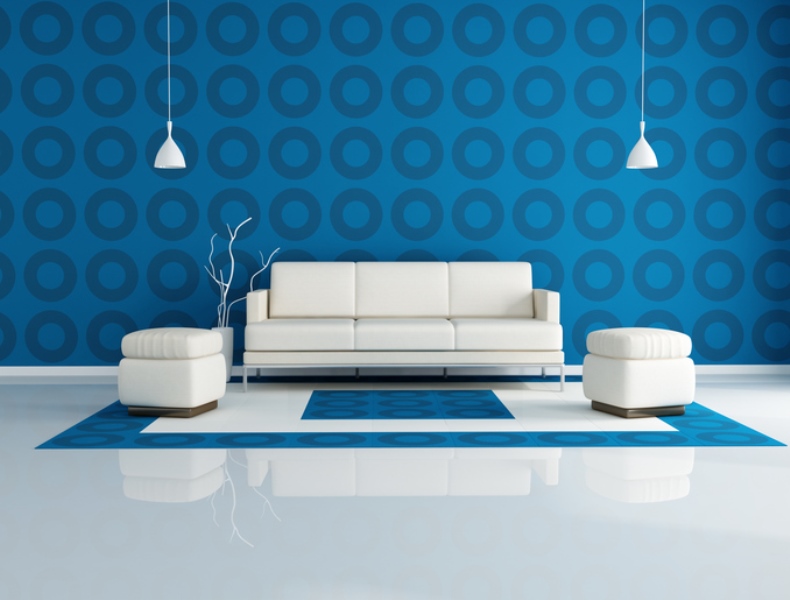 2017 could be a year to breathe new life into your space. Whether your home needs a fresh color palette, or changes require heavier lifting, plenty of design and remodeling trends can help with creative direction.
Once you have a plan in place, get a quote on a loanDepot personal loan and turn your vision into reality. Call today for more information.
Colors to eye
Behr's 2017 color suggestions are all about injecting personality into every room of your house. That's why the paint firm's hues are separated into three C's: comfortable, composed, confident. Comfortable reflects muted pastels like soft beige. Composed incorporates rich earth tones like mineral grey. Confident is bright and bold – like citrus yellow.
Mixing in metals
According to Houston-area interior designer Marie Flanigan, using a variety of metals in décor is becoming commonplace. She suggests going with everything from brass and gold to nickel and silver. Then there's something a little more unique: plaster.
Paneling for the modern age
If you ever watch HGTV's "Fixer Upper," you know Chip and Joanna Gaines are big proponents of using paneling – called shiplap – in their designs. These wooden boards are found in barn construction and older homes and can be added to any interior for texture and a rustic splash. White shiplap make for a modern look.
A tuxedo touch for the kitchen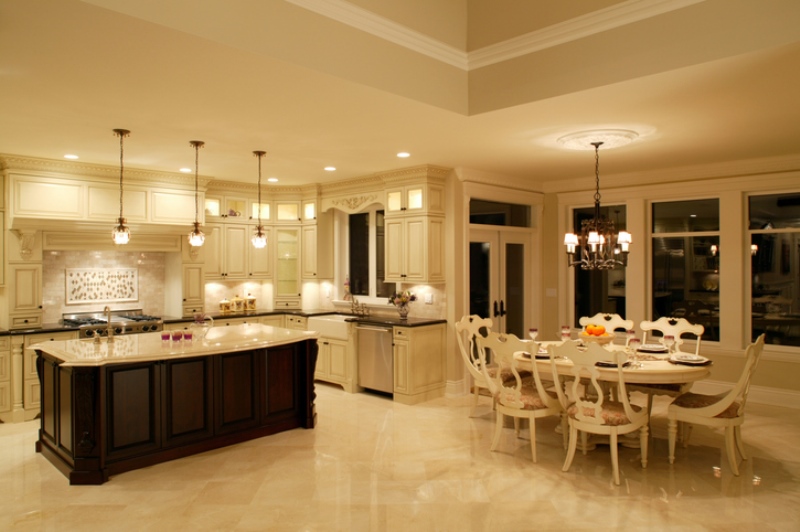 Who says kitchen cabinets have to be uniform? Zillow named tuxedo cabinets – featuring two tones - one of the top design trends for 2016, and they are still gaining steam. So whether your cabinets need to be completely replaced or just refaced, this type of color blocking could give your space the punch it needs. How you incorporate the dark cabinetry with the light cabinetry – or even the colors you use – is entirely up to you.
Trending tile for the bathroom
What artwork does for your living room, tile does for your bathroom. So if your bathroom needs a revamp, tile could be a great place to start. Bathroom tile design is moving away from a uniform, subway tile layout to more creative tile patterns, like a herringbone or basket weave design. In addition, with terracotta rising in popularity, you could opt for a Mediterranean bathroom remodel – another trend to consider adopting.
Wallpaper worth talking about
Wallpaper is back – but not in the way you remember it. Designers are using wallpaper to add interest, pattern and texture to rooms in an inexpensive way. Even artwork is being turned into large-scale wall coverings that can easily be mistaken for a painted mural.
Are you armed with the creative ammo to transform your space? Regardless of the projects you plan to take on, loanDepot can get you approved for a personal loan to turn your house into the picture-perfect home you're dreaming of. Call now for more information.
Published on Dec. 21, 2016
RELATED TOPICS
Start 2017 on right track by paying off debt
Add value to your home with new fireplace
Garden to lay a foundation for spring
Building the ultimate indoor man cave
Home renovations: to permit or not