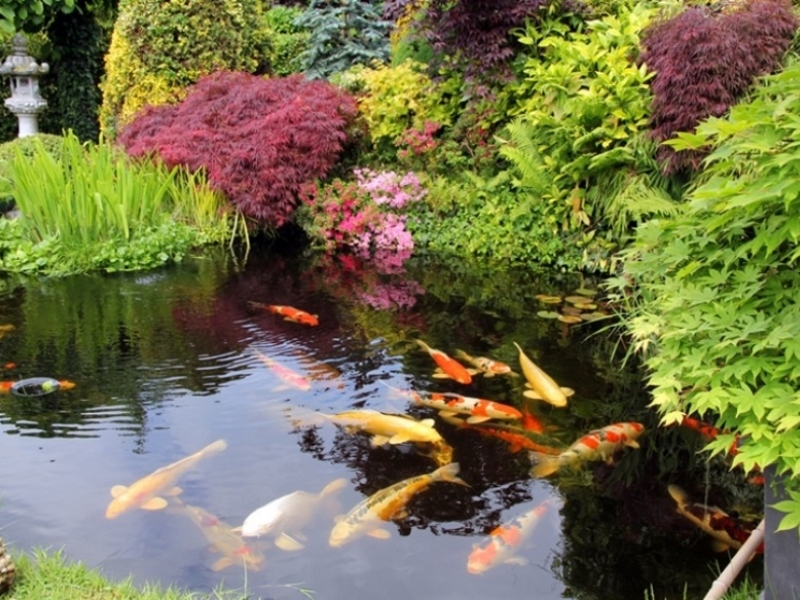 Water. It's not just essential for survival – it makes up the majority of our body mass and the surface of our planet. Water works its magic in wondrous ways; consumption for health is just one of them. It can heat us up, cool us down, foster therapeutic relaxation, or provide visual and aural atmosphere in the form of water falls, fountains and other features.
This is the third of a three-part series about choosing the ultimate "H2Oasis" for your backyard, taking into account your space, budget and current needs. Construction might be major – requiring a home equity loan – or minor, covered by a personal loan.
So prime the pump and let your imagination flow. When you're ready to take the plunge, a personal loan from loanDepot can help you dive into the water project of your dreams. Call to speak to a licensed lending officer from loanDepot today.
If the rejuvenating effects of life near the ocean, a river, lake, or other soothing body of water isn't a practicality, then consider bringing the benefits of good old H2O to your backyard! The addition of a decorative water feature may be your solution. According to the American Society of Landscape Architects, almost 91 percent of homeowners were improving their property with some type of water-themed addition.
PART THREE: WATER FEATURES

The beauty of adding a water feature is that you can put one in almost any size yard. Once you do, you'll have a beautiful and relaxing oasis in which to come home. Water features are also practical; they can mask street noise or loud neighbors. And they provide the perfect ambience for entertaining guests.
By learning about the different water features available, you can make the right choice for your home. A personal loan from loanDepot can be the ideal solution for adding a beautiful water feature to your home.
Waterfalls
After installing a backyard waterfall, if you close your eyes, you might think you're hiking through the woods or alongside a babbling brook. Not only will a backyard waterfall add beauty to your home, it could improve your home's value. Waterfalls can be just about any size you like. Generally, small waterfalls are about 3 square feet; medium waterfalls are about 12 square feet; and large waterfalls are about 20 square feet or more.
Homeowners typically choose either rock or sheet-fall waterfalls. Rock waterfalls can be made from lightweight composite materials that resemble real rocks or actual rocks. This type of waterfall is the most natural acoustically, producing a soothing and pleasant sound. Sheet-fall waterfalls create a more modern effect with the water being forced into a flattened, uniform flow.
Water walls
Water walls, also called rain curtains, are often built perpendicular to a pool or a garden. The wall can be made from rocks, or it can be a smooth surface. The water can slowly trickle down the wall or cascade down. There is typically a pump at the bottom that feeds the water back up through a tube for a continual-flow process that keeps waste to a minimum.
Koi ponds
Because koi are generally easy to raise and beautiful to watch, koi ponds are popular backyard additions. Koi grow fast and get quite large when mature, up to 21 inches in most backyard ponds. Koi raised in ideal conditions can grow to be 36 inches long and weigh 45 pounds. You'll need about 1,000 gallons of water for a typical backyard pond, which would be 3 to 4 feet deep, have a gravel bottom, plants, and rocks. Besides being a lovely feature for your backyard, koi can be fun to raise. These fish, which can live 25 to 35 years, will eventually feed from your hand and come to recognize you.
Besides adding value to your home, water features make your backyard a special retreat. You'll look forward to coming home and spending time with the atmospheric benefits that a water feature provides. A personal loan from loanDepot can be the first step. Call to speak with a licensed lending officer today.
Published Aug. 1, 2017
RELATED TOPICS
Make a splash with water elements for your backyard – Pools
Make a splash with water elements for your backyard – Spas
Is equity fueling a renovation boom?
Why Boomers are the new equity kings