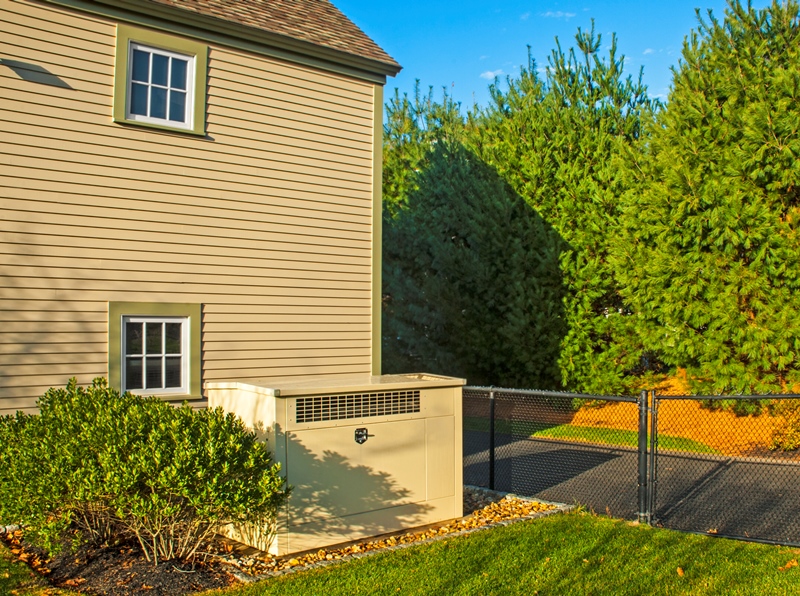 The costliest year on record for natural disasters in the United States was 2017. According to the National Oceanic and Atmosphere Administration, 16 separate natural disasters totaled more than $306 billion dollars in damage. And the costs are now continuing to bleed into 2018.
Whether the cause was hurricanes, flooding, wild fires, or blizzards, thousands of homes across the United States and its territories lost power for long stretches of time last year. It's still out in much of Puerto Rico and, as of this writing, it's been three months. Natural disasters aren't the only potential threat to our energy grid either. A massive computer error or hack could also leave us without power. Now more than ever, people are protecting their families from potential power outages by buying a home generator.
The advantage to preparing now, instead of when a disaster is looming, is the ability to shop for and choose the right generator for your needs.
A personal loan from loanDepot can provide the funds you need to make sure you're safe and prepared.
Here are some components to consider:
How much power do you need?
Generators are sold by their power output in watts. The higher the power levels, the more electronic devices and appliances it can power at one time. The best way to determine your required wattage is to make a list of all of the items you'd like to run in your home. Reference the owner's manual to determine how much wattage each appliance needs. For example, a refrigerator normally uses about 600 watts, and a sump pump uses upwards of 1,000 watts. You will likely want to prioritize. Heating, lights and keeping communication devices charged are probably more urgent needs than saving a refrigerator full of groceries, which will need to be eaten anyway.
Determine which type of generator is best
There are three basic types of generators you can purchase for your home. Inverter and portable generators can be moved around. Home standby generators are units that are permanently installed.
Portable generators

are the least expensive option. However, they typically run on gasoline and may require you to store large quantities of gas. They need to be used away from structures and out in an open space. According to the National Institute of Standards and Technology, generators have been known to produce carbon monoxide that has killed more than 500 Americans since 2005.

Inverter generators are only slightly more expensive, ranging in price from $400 to over $4,000 depending on the model you choose. They are less noisy than portable generators because they throttle up and down depending on power draw. While they produce less carbon monoxide than portable generators, they should still be used away from structures in open areas.

Home standby generators

cost the most, with the least expensive model running about $3,000. They are the most feature-rich, including starting automatically when the power goes out and sending you diagnostics and maintenance reminders. Because these are more complex equipment systems, it's recommended that you have a professional install it for you.
Select the features most important to you
Automatic start

allows the generator to kick on as soon as the power goes out. It's a wonderful feature to have if you're away from home frequently.

Electric start offers a push button start instead of the traditional pull start engine.

Alternative fuel capacity is a feature that permits the generator to be run on natural gas or propane instead of gasoline.

A fuel gauge is critical in instances in which your power is out for longer periods of time.

The low oil shutoff feature will turn your generator off if the oil dips below a certain level to prevent engine damage.

Multiple outlets are especially critical to help spread wattage load.

A removable console connects to the generator allowing you to run appliances without having to use extension cords.
A loanDepot personal loan can help provide the means to purchase a home generator that can provide life-saving power to your family and neighbors. Speak to a Licensed Lending Officer today for more information.
Published Jan. 24, 2018
RELATED TOPICS
New ideas to help organize your home – and life
Latest tech tools for the home
Go high tech with your home gym
Feeling the chill? Find out which water heater is the better option