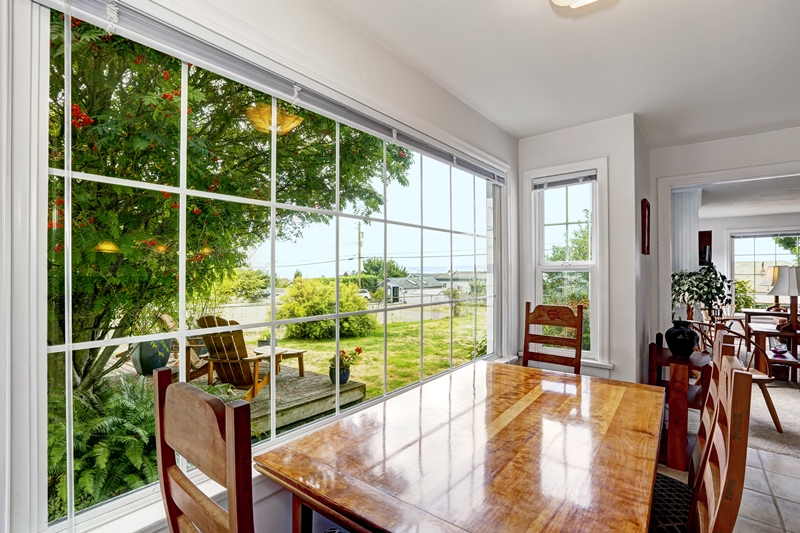 Spring cleaning is … some might say an "annual tradition" and others might say a "torturous chore" … a thing for a reason, particularly in cold climates where weeks and months are spent sealed up tight in a winter cocoon. Once the weather warms and curtains and blinds are opened, the angled sunlight of March and April can spotlight the flaws in our homes a little too clearly. The effect can be startling. Suddenly, dust, dirt and rain spots we hadn't even noticed before are all we can see.
Repairs may have gone ignored through the winter and were further exacerbated by the cold, wet conditions, so now is the time to attend to your home's many needs, both inside and out.
Clean up your act
Bringing in a professional to shampoo your carpets or wash all the windows can free you from a few weekends of excessive elbow grease. This can also be safer, as professionals usually have the right equipment to wash the exteriors of upstairs windows that you may not have in your home. A good power washing of the outside can get rid of the dust and cobwebs and they'll know how to be cautious around certain materials, such as aging stucco, so as not to cause more damage. Pavers, cement and other ground surfaces might benefit from a good power washing as well.
Organize inside and out
If you're overwhelmed with what you've allowed yourself to accumulate over the past few years, it might be time to call in a professional organizer. If landscaping equipment has grown rusty because it's sat outside all winter for lack of room in the garage, maybe it's time to get a handle on how much stuff you have and what you really need. If you can't get your car or other key items into your garage, the space isn't serving its true purpose (unless you use it for a workshop and made the choice to sacrifice the parking space). A yard sale can give you a new appreciation for your available space and finally get rid of things you're not using. Proper shelving or other organizers can help you keep your new space organized and clean for the long haul.
Repair and replace
The dark, damp days of winter can reveal problems such as slow roof leaks or warped and swollen doors or windows that are easier to fix or replace once the weather clears. Perhaps this is the time to finally get attic insulation, energy-efficient windows or steel entry doors so you no longer have to worry about swelling or warping? These repairs may not just save on energy and future repair costs but they are high on the "return on investment" index as well, often recouping 100 percent of their costs by adding to your home's value.
Get your garden in gear
After weeds have been allowed to run free all winter, taking control of your yard can be a daunting task. Maybe hiring a professional landscaper to add mow strips, remove dead plants and get your front and back areas ready for new planting will make starting your garden less overwhelming? You can concentrate on deciding which plants should go where and getting your green thumb into prime shape.

Pulling your house chores out of winter hibernation can take more than a few weekends of work. Bringing in professional help can keep you from spinning your wheels all the way up to summer and prevent you from repeating the same chores year after year.

Call today for more information.

Published March 8, 2016

RELATED TOPICS
Common mortgage refinance myths debunked
Home equity: Get ready for your closed-end second
Key ways homes show their age - and how to fix them
Plan now for your summer backyard transformation