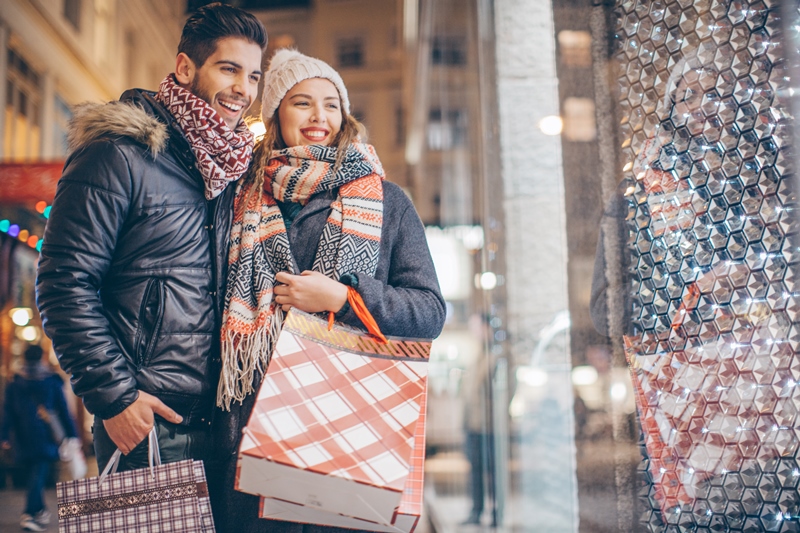 Are the ghosts of holidays past still haunting your credit rating and revolving debt burden? It can happen easily in the excitement of the shopping season when retailers are offering discounts, cash back and low teaser rates. It's just as easy to forget what you agreed to during the hustle and bustle and end up paying on those bills for months, even years.
Store credit cards in particular pack a wallop of a post-holiday letdown. In a recent survey by CreditCards.com, purchase APRs are nearing 30 percent, with fewer incentives. The current average interest rate for all credit cards is 15.07 percent. Even if you have lower-rate standard credit cards, it can take one late payment to send the interest skyrocketing.
Before this season of shopping and spending shifts into high gear, make a plan to shed that post-holiday burden by consolidating any high-rate and store credit cards into a personal loan from loanDepot. Call today for more information.
A strategic solution
A personal loan can sharply reduce the cost of paying off your credit card debt. Right now, well-qualified borrowers might be eligible for extremely competitive rates on a loanDepot personal loan. Even if your financial situation qualifies you for a personal loan interest rate a little higher, it can still be a big win, as it is likely still well below what your store credit card charges.
Refinancing your credit card debt into a personal loan could be an especially timely move. Credit cards typically charge a variable interest rate that changes along with general market interest rates. Most credit cards base the rate they charge on an underlying benchmark rate, such as the prime lending rate. When the underlying benchmark changes, so too will the credit card rate, which is expected to happen soon.
In the past few years, the most common benchmark indexes for credit cards have remained at historically low levels. That won't last forever. As market interest rates begin to move higher, credit card borrowers will need to brace themselves for their card rates to edge up.
The brake ahead of that cliff? Personal loans. They offer a fixed rate. So long as you keep your payments current, the rate will be the same until the loan is paid off. Also, payments are made via ACH (Automated Clearing House) deductions to avoid getting whacked for late payments.
Start off the coming year streamlined and organized with one payment instead of multiple credit card due dates and minimum payments. At loanDepot you can borrow up to $35,000, which should help clean up all those loose ends.
Get the best rate possible
A few things to prepare for if you are interested in applying for a personal loan:
Optimize your credit score. Your score will be a major factor in assessing your loan application, so make sure all discrepancies are addressed and you've been consistently paying on time. See here for other ways to boost your credit score.
Don't run up more debt. Your overall debt-to-income ratio will also be considered. While you try to pay down your credit card balance, don't dig deeper before you apply for a loan.
The better your financial picture, the better rate quote you'll receive and the faster you can get all those high-interest accounts under control. Then you can start 2017 with a cleaner slate and a clear path to paying off that old debt.
Interested? It takes just a few minutes to get a custom personal loan quote from loanDepot. Call now.
Published Dec. 13, 2016
RELATED TOPICS
Factors in your credit score and tips to raise it higher
Home in on smart uses of a financial windfall
Strategic ways to use home equity
Technology helps homeowners visualize finished projects
Garden in fall and winter to lay foundation for spring