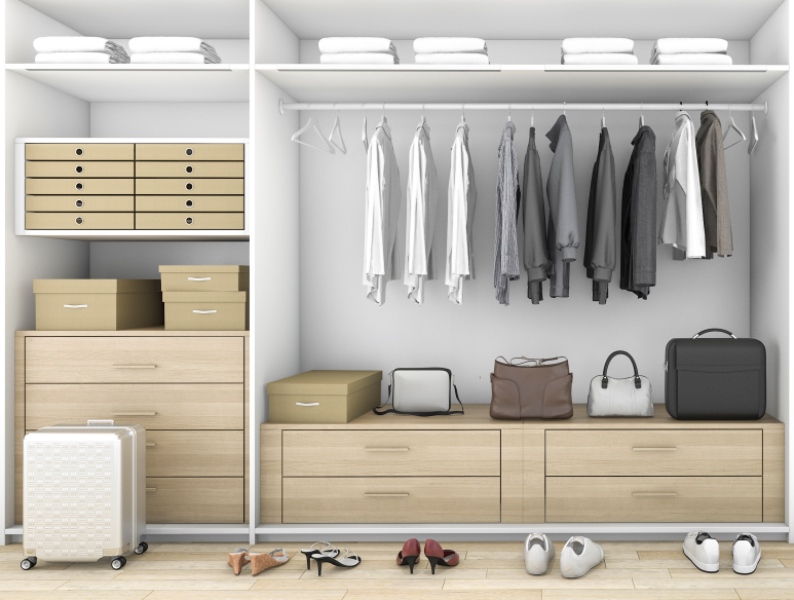 As the last of holiday décor boxes have been wedged into the garage or storage area, millions of people nationwide likely drew a deep sigh of relief and said, "Never again. This year, we'll get organized!" If you vowed this year to reduce clutter and stress, and no longer spending each morning trying to get it all together, now's the time to act. There are some fantastic gadgets and ideas that can help transform the way you go about your day, giving you the ability to remain super organized at any time.
If you're thinking about making some upgrades to streamline your home's organization, loanDepot can help. Talk to us about a personal loan to cover the expenses involved. Call today to speak to a licensed lending officer now.
Find what you tend to lose – easily
Here's a simple, but very helpful upgrade to make. Tile is a system that can track anything you tend to lose, such as keys, a child's backpack, a wallet … Each item you equip with a small Tile can be tracked via your smartphone. If your smartphone is one of the main things you misplace, that's okay too. Push the button on any of the Tiles connected to that phone and it will chime, even if it's on mute.
Get gadgets in line
Here's a good way to organize clutter and keep things safe. Many families can end up with several devices charging at once. This includes smartphones, tablets, fitness trackers, watches, etc. A Satechi 7-port USB charging station dock lets you charge them all at once. And if another goal for the year is family dinners without devices, this can be the place to put them while you sit down to dine.
Smart home technology
Putting more smart home technology in place is an important step for most homeowners. For example, you can use various smart devices to give you more control over your home, which can help with convenience, security, energy consumption and give you peace of mind when you check to make sure you've turned off the coffee pot.
Make kids' room organization fun
For those who have a family of young children, organization is always a concern. From missing shoes to the daily battle of what to wear, there is always some issue going on. Pinterest has a wealth of fun, practical, organization tips that even the craft-challenged can use. Once you get the main room arranged, consider closet upgrades with customized storage to provide even more options for clothes, books and toys. EasyClosets has customizable options for any closet in the house.
Cut the clutter
Often, clutter is the biggest problem. It could be items you really do not need to items you will get to later. First off, be ruthless with junk mail. Commit to glancing through it the evening it arrives or get rid of it. Letting it sit around until you, "Have a chance to look at it" often means it will sit around until next week's ends up on top of it. Look for ways to get rid of other paper that accrues, such as magazines and even paperbacks. Make the switch to a Kindle or the Kindle app for your tablet. Once you've committed to make the switch, you'll realize you have endless options in the palm of your hand and you won't have to invest in more bookshelf space.
Whether you make significant changes to your home or just a few upgrades, it is possible to get more organized with these gadgets and ideas. Letting technology help you can give you a bit more time to enjoy life.
When you're ready to make life a bit easier with these or other changes to your home, loanDepot can help. We provide the personal loans you need to get the flexibility to improve your quality of life. Contact a Licensed Lending Officer today to learn more about our options.
Published Jan. 12, 2018
RELATED TOPICS
Go high tech with your home gym
Homeowner resolutions for 2018
Latest tech tools for the home
4 factors driving the housing industry in 2018