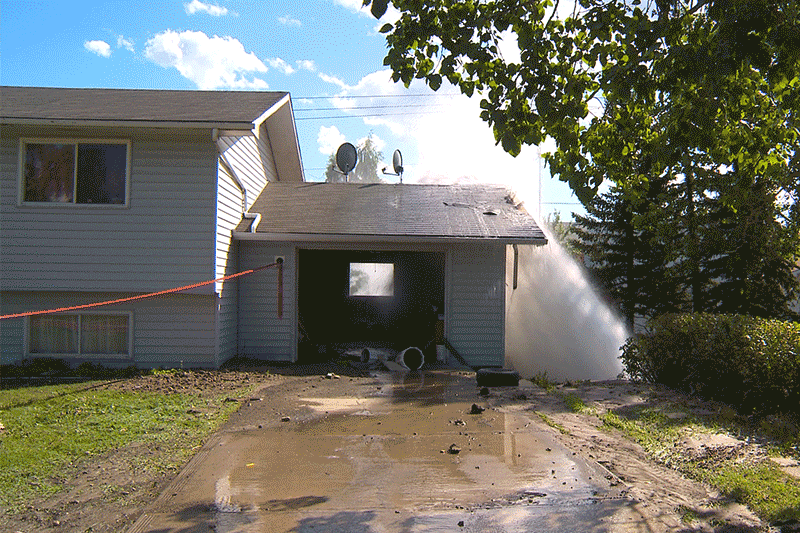 Floods. Fires. A broken water main. At any time of year in almost any region in the United States, there is potential risk of a home emergency. It can be heavy snow or frozen pipes in winter, a broken air conditioner or pool pump in summer, or flooding any time of year. If something disastrous – or very costly – happens to your home, getting it fixed will be the first priority. If something this devastating happens to you, personal loan from loanDepot can be the fastest route to immediate repairs. Call today for more information.
Fix now, process later
Homeowner's insurance claims can take weeks to process, if not longer. And you could get caught, quite literally, without a roof over your head. If you need repairs immediately, like in the case of flood, hurricane or tornado damage, you could be out tens of thousands of dollars until all is resolved. But you need to live in your house now and in the case of many emergencies, such as flooding or roof damage, the longer you go without repairing, the worse the overall damage can become. With a personal loan, you can begin to fix the issues almost immediately, as you can access up to $35,000 and have it in as little as three days. Also, there is no prepayment penalty, so when you do get your insurance settlement, you can pay off your balance or use it for additional repairs.
This can give you peace of mind knowing that you are covered in the event of a major, unexpected issue. Enjoy your home all year long, without the stress of getting caught empty-handed when and if disaster strikes.
An ounce of prevention
From roof repairs, electrical failures, structural concerns, security issues and much more – one severe weather incident can cause devastating damage to your home, even making it unlivable and it can happen in a matter of hours. Almost every region in the United States is at some risk of a natural disaster at any given time. You don't need to wait until you are under the stress of needing these funds, either. A personal loan can be taken out in advance and put into an emergency fund account. Talk to a licensed lending officer today about how loanDepot can help you attain valuable peace of mind.
Published July 15, 2016
RELATED TOPICS
DIY with care: 5 times it might be best to hire a pro
5 ways to save on natural resources throughout the year
Give college grads some credit
7 tips to get ready for your summer move
Pay off medical debt with a personal loan