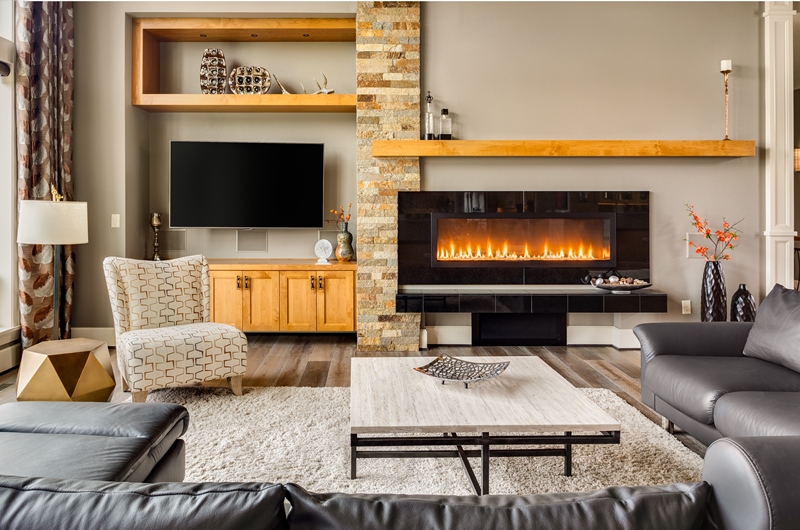 Most homeowners expect that their home will appreciate in value over time. While there may be dips in the market, this pattern does tend to hold true. The rate at which values rise can vary considerably, however. Some of the factors that contribute cannot be controlled, such as location and the economic conditions of your region. However, it is possible to help increase the worth of a home by making improvements and upgrades. But how do you pay for them?
There is cash, of course, if you're fortunate enough to have liquid assets at your fingertips, but many of us don't have that luxury. Credit cards can mean high interest rates and higher balances. Refinancing your home or taking out a home equity loan are also viable options, but perhaps you like your current mortgage or haven't yet built up enough equity? If you want to improve your home for sale or livability, you can do it with funds from a personal loan. The turnaround is usually fast and easy and you can start beautifying your living space in weeks.
Raise value without tapping equity
Renovating your home can make a big difference in its worth, which can be particularly beneficial whenever you sell your home. Making needed repairs can pay off immediately if you are planning to sell in the near future, and certain key improvement and upgrades also have excellent returns on investment. If you focus on those things, there is a good chance you will recoup much or all of the expense by getting a higher selling price.
While you are living in your home, you can make it as livable as possible and increase its value with some carefully considered changes. Again, focus on what will make you the most comfortable in your home while you live there and use a ROI research to help with your decision on where to place the money.
Find the best use of your funds
Many buyers are looking for an updated kitchen. According to a 2015 Consumer Reports article, spending just a few hundred to a few thousand dollars in the kitchen could help you add 3 to 7 percent to the asking price of your home.
There are certainly other ways you can add value to your home too. Think about the importance of curb appeal and spruce up the exterior of your home, or paint the interior for a fresh new look. A modern, updated bathroom is another excellent choice for sprucing up your home. The key is thinking of updates or renovations that you will enjoy while you own the place, but that future homebuyers will also desire ─ those are your winners.
Research and use careful consideration
What works for one homeowner may not work for another. Spend time reading up on all the options before you take out any loan. Try not to do too much too soon, or the costs might get out of hand and it won't pay off when you sell.

Also, remember that a personal loan could be the ideal way to pay for a small project or two, but may not be the right solution for a massive renovation. If you are eager to get started, talk to a lending officer to find out your options to decide if now is the right time to start adding value to your home and if a personal loan is an ideal way to begin.

Call today for more information.

Published February 4, 2016

RELATED TOPICS
Common home-buying mistakes and how to avoid them
Debt consolidation: Are you staying on track?
Improve your spending habits one at a time
Make preventative winter repairs with a home equity loan
10 renovation projects for under $10,000 or less