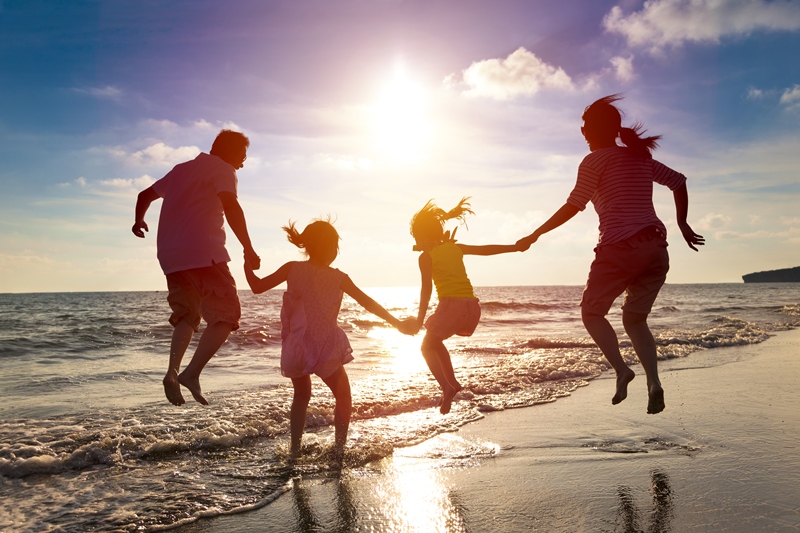 When it comes to personal loans, most people think of consolidating debt, making a major purchase or raising capital for a small business. Those are all great uses, but personal loans can also be an ideal solution for implementing other life plans. Call today for more information.
What if you could unlock the opportunity for fun and enjoyment with the ones you love by helping you create – and experience – more relaxing, fun times together? Get set for summer by deciding which of these two possibilities might be best memory-makers for your family: a dream vacation or a new back yard.
Compare two great options
Of course, one of the biggest benefits of taking a vacation away from home is the ability to truly detach – if only for a few days – from your daily routine. Whether you have a regular vacation destination or you prefer exploring new spots each year, getting away from home can be a great way to recharge your batteries so you feel less stressed and more relaxed. And of course, most vacations are filled with some amount of surprise and togetherness activities that can forge new bonds in your relationships and make long-lasting memories.
Staycations at your own backyard oasis may lack the drama and mystery of a new destination, but they more than make up for it in stability and repeat value. When you decide to dedicate your vacation money to creating an "at-home oasis," you're investing not just in a couple of weeks of relaxation each year – you're creating a space where you and your loved ones and friends can kick back any time you like, making it an especially appealing option if you like the idea of being able to recharge on a regular basis, like after work or on weekends.
How to choose
Not sure which choice will win the family vote? Here are a few simple guidelines that can help you narrow it down:
First, how big is your yard? If you have a tiny, city-size lot, you probably don't need a lot of cash to spruce it up; opting for a big, memory-making vacation is probably the best choice for you.
Do you have kids? A special trip can be a good move for families with young kids, creating memories and experiences that can bring the family closer together now and in the future. On the other hand, teens and even preteens may not be too thrilled about long car rides and spending days or weeks in close proximity with mom, dad and younger siblings. A backyard makeover can turn your boring backyard into a destination for hard-to-please teens and their friends.
How's your energy level? Big vacations take a lot of energy and a lot of planning, and for some people, that's an ideal combination. But if you're more of a homebody or you want to leave planning and organizing at the office, having an at-home haven to retreat to could be a better option.
What are your seasonal obligations? If you coach a summer swim or baseball team, take care of an elderly relative or have other urgent obligations close to home, or if you just like to entertain a lot, a backyard makeover might be the best option. On the other hand, if the daily grind or unending work responsibilities leaves you yearning for a new experience to make all those long hours worthwhile, splurging on a memorable vacation makes a lot of sense.
Which option gets your vote?
With both "sides" offering so many benefits, choosing can be difficult. Of course, there is a third option: You can always split the difference and do both by paring down the scope of each. With a personal loan, the way you use your money is, well, personal – up to you. You're free to set your own goals and create your own future.

Call today for more information.

Published February 11, 2016

RELATED TOPICS
Romantic renovations: Add some spice to your space
Use a personal loan to increase your home's value
Plan the perfect proposal with a personal loan
Debt consolidation check in: Are you staying on track?
Make preventative winter repairs with a home equity loan