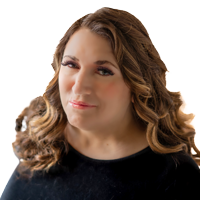 Chairman's Elite
Gwen Fay
Sales Manager · NMLS: 285025
Our Process
What to expect
We understand that purchasing a home is one of the biggest purchases in a lifetime. We've streamlined our process to ensure that the experience of obtaining your mortgage is as smooth and stress-free as possible. Typically, once the loan documents are signed and delivered back to us, you'll receive your funding in 5 to 7 days!
Client Testimonials
Why we should work together
I honestly believe that we would not have gotten our new home without Gwen's help. Gwen worked so hard to turn a bad experience we had with another lender into a great, memorable experience. We had the best communication with Gwen, she held our hands through the whole process, there truly couldn't have been better communication. I would very highly recommend Gwen to anyone. Gwen is by far the best!
Lillian K
Hello, first of all I would like to say that the experience was not great; it was Above Exceptional. GWEN FAY is my guardian angel. I've been told from the big banks, "There isn't anything we can do for you." And I quote, "Your finances and credit situation is too far out of whack for a bank to service you." Gwen took a defeated and depressed person and said the task could be done, and she loves a challenge especially when a bank won't even try. Gwen smacked down every obstacle, and we closed within 25 days.
Donn F
The personalized service we received was invaluable. Gwen Fay helped us every step of the way through our complicated loan process. The property we bought was managed by a relocation company and their processes were complex. I would never have been able to do this on my own. Nor, do I feel a big bank would have offered such personalized service. Thanks to Gwen, the stress of loan approval and purchasing a property was minimized.
Barbara H
Gwen was very patient and helpful even during the difficult phase of selecting interest rate for the loan. She informed me of the process and kept me informed of daily rates and even took the time to explain what makes them change as well. She explained all the forms and what each item within the form meant. I had no questions during closing and there were no sudden surprises or additional information needed. If this were a baseball game, she hit a grand slam for the win!!!
Michael E
Gwen was super helpful, couldn't of asked for a better loan officer. We were blessed to find her.
Eddie L
Gwen made this process run smoothly. She really knows her business. I feel like she really cared about me as a customer. This is the second house I have purchased with Gwen. If I am able, I will do business with her in the future. She's the best!
Amy S
Gwen did a great job keeping me informed at every stage of the process, and thanks to her support we managed to get to closing ahead of time without any issues.
Sheila M
I am a first time home buyer and Gwen went above and beyond to make sure I understood everything. She made the process very easy! I loved working with her.
Areal G
Gwen was personally involved in all details of our complicated mortgage process and stayed on top of the process to get issues resolved. I appreciate her level of care.
Chris W
Gwen is professional, patient, and kind. Thank you for working so hard to make this move as smooth as possible for us. We love our new home.
Valerie W
Gwen was incredibly hands on and walked us through the entire process. She went above and beyond to help us. We are so grateful to her for helping us get into our dream home!
Michael L
Gwen has a sweet personality which made us feel very comfortable. If we had to call her with a question she answered us right away which was very impressive. She also went over everything with us to make sure we had a good understanding of the process. We would recommend her to other people.
Robert C
Gwen was extremely helpful and made sure that I understood the entire process, she was always readily available anytime that I had questions. She went above and beyond and I would recommend her to anyone.
Amanda S
She was extremely great. Always returned our calls, took her time to explain everything and talked to our level so it would all make since and not Greek to us. Will highly recommend her and a great joy to work with. Thank you so much Gwen!!!
Robert E
Working with Gwen was a great experience!! She worked with us and did everything she could to stay within our budget. I will definitely use Gwen if we are to ever purchase a home again.
Nikki K
I enjoyed working with Gwen. She was very professional and provided great information. She readily answered any and all questions I had. She was available anytime to answer my calls. We were working within a tight timeframe and she made it happen! Thanks Gwen!!
Laura R
Gwen was knowledgeable, efficient, and responsive to all of our requests for communication — even after hours. She was great to work with and set our minds at ease through the entire process. It's wonderful to know there is someone out there looking out for your best interest from start to the closing table. I would recommend Gwen to anyone!
Ben G
There are not enough words to express how grateful my husband and I are for all that Gwen has done for us! She was such a pleasure to work with. So extremely patience and informative. This was our first time buying a home and she made the stressful process fun and enjoyable! You are amazing Gwen thank you!!
Alexi F
Ms Gwen is very caring and diligent when it comes to working for others. When there's an issue that arises, you'd better believe she will come up with the best solution! She does not break under pressure, but rather rises up! She's a go-getter and the best person to have on your team when going through the loan process! You won't be disappointed!
Tarnezia J
Gwen made a normally stressful process easy and straight forward! She had our loan approved in record time and no problems! Gwen is wonderful to work with and knows exactly how to get things done without any hassle.
Laura G
Gwen was extremely professional, proficient, and proactive is working with us to make this experience as easy and fluid as possible. She was just fantastic to work with!
Sam W
Gwen was proactive, thorough and informative. Communication was excellent and she explained everything along the way. She was so nice and patient!! I felt like she literally held our hand as she guided us through the loan process. She truly had our best interest at heart. Highly recommend without a single reservation!!!!
Lorraine W
Gwen was phenomenal. Super speedy and super accommodating. So glad we used her.
Joyce W
Gwen is the best! Financing a home is stressful, and complex, but Gwen is so competent, and professional, she kept everything straight, and completed in a timely manner. Couple that with her naturally patient, and reassuring demeanor, and it turned what is normally a stressful process, into a pleasant one. This was by far the smoothest, and least stressful home purchase I have ever made. Thank you Gwen.
Tod S
Gwen is available morning, noon and night. She works tirelessly to achieve the goal of getting your loan ship/shape.
Ralph F
Gwen is the absolute best! She answered all questions and concerns in an efficient and professional manner, all while making us feel like VIPs! I recommend Gwen to anyone and everyone I know. She is a real blessing.
Carrie G
Gwen supported me fully throughout this process. She was always patient with my questions and made sure I understood completely.
Tracy S
It was such a pleasure to work with Gwen. She is so knowledgeable and works hard to make sure everything is taken care of. I absolutely recommend her!
Donna G
Gwen was always helpful. Very pleasant to talk with. She was amazing.
Bryan T
This home-buying experience was night and day from the last time we bought a house and used a big bank as our lender. Gwen is responsive, helpful, and dedicated. She was with us through every step of the process, including coming to closing, and I never felt like any balls were going to be dropped. In fact, we were able to close incredibly quickly because she was so on top of things. Highly recommend!
Alexandra G
Gwen is a true professional who made the home-buying experience easy. She dots all the I's and crosses all the T's and stays one step ahead during the whole process so there are no surprises. Her quick response time and excellent communication through the entire process is amazing.
Jennifer H
Gwen is AWESOME!! She made a complicated and potentially difficult process easy and simple. She is a consummate professional who will take time to make sure you understand the process and who will bend over backwards to help at any step along the way. Thank you Gwen!!!
Tommy H
We are so lucky that we found Gwen!!! Gwen works tirelessly for her clients! She was always available to answer any questions and to explain the process! We felt like we were in good hands with Gwen. We are so grateful to her! After literally living all over the world for 30 years, we are thrilled to be in the house of our dreams!!
Jacquelyn G
*She is a true expert in her field! - an absolute professional in every aspect *Very personable *Dedicated to our case *Goes above and beyond for her clients *Always willing to go the extra mile to help find the optimal solution *We consider her a friend now - not just a business associate *Will highly recommended to others
Barry G
Gwen was great and loved working with her. She worked a very flexible schedule to make sure I had all the answers I needed.
Cole L
About Gwen
Getting a mortgage is a critical part of the real estate transaction -- that's why it's important to work with a trusted loan consultant dedicated to finding the right loan, ensuring qualification amounts and closing on time. Gwen has a proven track record of meeting these objectives with her buyers, and promises to work with enthusiasm and diligence. With over 15 years in the industry, her experience as both a loan originator and a degreed accountant have proven valuable in today's changing market. She works tirelessly to make homeowner dreams come true.
She is available during non-business hours in the evenings and on weekends. Most importantly, she loves what she does ... treating all her customers like family. Interacting as a synergistic partner with real estate agents, she exceeds expectations by guaranteeing a smooth transaction into every new home.
In her free time, Gwen enjoys kick boxing and sharing time with her two amazing children, who are in college but continue to inspire and delight her.
You can find Gwen at the Katy branch. Please don't hesitate to contact her for any of your home financing needs!
TX
Mortgage Education Videos
Calculators
Calculate your payment
Crunch your own numbers with our mortgage calculators. Run as many different scenarios as you'd like to see how much home you can afford.
Use this mortgage loan calculator to generate a mortgage estimate. Press the "Calculate" button to find out.
Use this mortgage loan calculator to generate a savings estimate. Press the "Calculate" button to find out.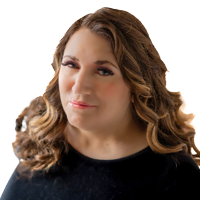 Thank you
I'll be in touch shortly, and look forward to helping you find the right loan to fit your needs.