Client Testimonials
Why we should work together
It's been so great working with Ian. The whole process was incredibly smooth, easy to navigate and my everyday life was hardly disrupted. This was a huge benefit because of my incredibly busy schedule. We did not have to worry about anything, Ian had us covered! Thank you so much for your amazing assistance and incredible responsiveness. Whether it was during the day, in the evening or at weekends you were there right with us every step! Our expectations were blown away!
Chuck S.
My husband and I were new to the US and quite unfamiliar with the local requirements regarding purchasing a property, securing a mortgage etc. We were very fortunate that Ian Thompson was highly recommended to us via our Buying Agents. From the very beginning Ian made the process as simple as possible, guiding us through every step and often going above and beyond by making himself available to us on weekends and after hours if needed. Ian's communication was outstanding as he kept us informed of the status of our application at all times and was happy to contact other departments on our behalf whenever needed. We felt that we established a fantastic relationship with Ian and that he was genuinely thrilled to be able to help us in to our new home, with a very competitive mortgage, and in record time! We would not hesitate to recommend Ian and will certainly look forward to working with Ian again ourselves in the future.
Julia and Jason C.
As a real estate agent representing homebuyers, I have worked with Ian Thompson on a number of transactions and cannot recommend him enough to clients. Choosing the right lender is a critical decision when getting ready to purchase a home. A buyer will want to choose a lender who is responsive, knowledgeable, able to solve problems, resourceful, communicative throughout the entire process, and willing to be proactive in getting your offer accepted when in a competitive situation. Ian is all of these things and more. He will always place your interests first and work very hard to make sure you get the best possible loan and the best service. You will be very happy you chose him.
Matt M.
"Ian Thomson was highly recommended by our home agent while we were on the market for a new home. Ian was prompt to respond to our emails and upon meeting him for a coffee chat we appreciated his transparency and customer-centric attitude.The variety of options available to home loans in the market can get complex pretty quickly - Ian was able to break down details for us and walk us through options in a way that helped build trust without fear of any hidden agendas. Ian is very competent and knowledgeable in his field of work which re-assured us that we were in good hands. As first time home buyers there were quite a few times when we requested him to walk us through nuances of a home loan and Ian was always quick and patient to meticulously answer our questions.In a very competitive home market in Seattle this summer, Ian worked very closely with us to help us build a strong case with our pre-approval to be attractive to potential sellers - his dedication and commitment to help us land our home is very commendable.Once our offer on a home went through, Ian was very quick to help us close the loan in an incredibly short period of time. As first time home-buyers, we did not have any prior experience working with the Escrow company and other parties involved in buying a home. We could easily say that Ian did quite a bit of hand-holding till we closed on the house and was always quick to answer our phone calls or emails to allay any concerns we had.We highly recommend Ian as a very competent, thorough and high-integrity mortgage consultant. Thank you Ian!"
Myrtle
I had a great mortgage lending experience with Ian Thompson. He accommodated my request for early closing in a very professional and courteous manner. He was always available to answer any questions pertaining to my mortgage. I would highly recommend him.
Zilliow Review
We've worked with Ian twice to refinance our home as interest rates declined and are doing it again to fund some additions we want to make to the house. He's creative, thorough and honest. Responds quickly and genuinely wants to get you the best deal he can, even if it means not taking out someone else's mortgage! For example, for this latest remodel/refinance, he specifically told us we should keep our first as is at his old institution. Most mortgage folks I know would have found some way to refinance that too, even though it would not have been in our best interest. Highly recommended.
Zillow Review
Ian was an incredible help for my husband and I purchasing our first home. We didn't understand anything about the process of buying a home and he spent time explaining the process and guiding us through. Also he helped us with estimations and figures for all of the scenarios that we wanted to explore.He was incredibly helpful and responsive, I would highly recommend him.
Zillow Review
My wife and I have contacted Ian Thompson and engaged his services twice in the past few years, both times in relation to purchasing a primary residence. We and will work with Ian again when it comes time to buy a vacation / income property. We can't say enough about Ian's helpfulness, responsiveness, knowledge, and professionalism. Ian is always available to answer questions and guide us though the mortgage application and underwriting process. He follows up and remains quite proactive through closing and beyond. Ian truly takes ownership of the customer relationship even past the point when many loan brokers / officers would normally hand a client off to the underwriters. Ian also works to get us the best product and the best price given our needs and financial circumstances, and he exhibits an integrity that can sometimes be lacking in an volume-driven industry which often sees its agents focus only on making the sale and closing the deal. We trust and like Ian so much that we "followed" him from his former position to his current position based on our very agreeable experience with him in purchasing our first home in Washington state. Ian is very receptive to questions and "what if" scenarios as we hunt for an investment or rental properties, and he is willing to truly act as a consultant in helping in determining the best loan product under varying scenarios. He even referred us to a competitor with whom he was familiar knowing that they could better serve a unique need we had related to most easily and efficiently taking full advantage of a relocation credit that my wife had in escrow with her employer. Again, we feel this speaks to Ian's unquestionable and very genuine customer focus, honesty, and integrity. In short, if you are looking for a loan consultant with whom to establish a rewarding and trust-worthy relationship as you shop for a mortgage for a primary residence or an income property, you can do no better than to contact Ian Thompson.
Zillow Review
When we refinanced, our friends recommended we contact Ian Thompson. Our refi with Ian was completely painless. He answered our MANY questions promptly and helped guide us to a great mortgage product, saving us money and lowering our monthly payments. Everyone we worked with was courteous and responsive. We've already recommended Ian to several friends.
Zillow Review
Ian was fantastic to work with. Extremely knowledgeable, courteous, and professional in every way. He walked us through all of our options and kept us constantly updated throughout the entire re-finance process. Ian understands the market deeply and fought to get us the best deal. I highly recommend working with Ian!
Zillow Review
As the housing market was going tight and interest rates were down for a while, I start looking for refinancing my mortgage. I shop around different options and finally did with Ian. He was great not only offering a great deal, but also explaining in detail what each alternative meant. He was very patient with my ignorance and I decided to do business with him, even though there was an identical deal from another company. The refinance process was smooth and I will always recommend to others, working with him.
Zillow Review
Ian Thompson helped us refinance our Wallingford home, to our advantage, at least three times over about ten years of rapidly lowering mortgage rates in the Seattle area. We always carried an uncomplicated, 30-year fixed mortgage, but Ian's level of expertise and involvement, and the fact that we really got to know and like him, led us to recommend him to friends. Our friends had a complicated need, and Ian far surpassed their expectations to bring them the perfect financing. We're building our own home right now, and have Ian on deck for our future financing needs.
Zillow Review
Ian took us through what is generally a complex and stressful process and made it super simple. We shopped around and Ian got us the best rate by a mile! And because he's a proactive communicator, he made sure all our materials were submitted well in advance. As a result, we completed our paperwork and signing more than a week ahead of close. All that resulted in a blissfully anticlimactic closing, and a new home that we love!
Erin S.
Ian made the loan process extremely easy. He helped us every step of the way so that it wouldn't add stress to our ongoing busy lives. His professional service and follow up continued even after our loan closed. I would highly recommend Ian Thompson to all my friends and colleagues.
Brian F
This was the second time working with Ian in the home-buying process and I was again impressed with his incredible patience with both myself and my parents who were in another state. When we purchased our last home, we benefited from Ian's vast knowledge on all of the lending options and he would continually check in even after our purchase and helped to patiently explain to us a refinance option a few years later we thought was too good to be true. Because of that experience, I went searching for Ian when it came time to buy our current home.
He was again very patient with us and really helped to keep us calm and focused during a stressful buying process (stress was induced by other factors). He was always checking in with us and was happy to pick up the phone and make himself available to talk anytime. He provided helpful updates on the whole lending process and we closed on time! I would definitely recommend him to anyone looking for a new home or refinancing!
Cherise K.
Every single step of the way with Ian and his office was easy and simple. He communicated our options well, gave sound business advice concerning our purchase and moved quickly when we needed him to. He was also just generally pleasant to deal with. Ian was great with our real estate agent and awesome with my wife and I. I honestly could not say more nice things about Ian. BEST OF ALL, he got us a 15-day close, which was necessary as our house sold quickly. Everything he promised, he delivered 100%. You won't be disappointed in you go with Ian!
Amanda M, Seattle
We just did a refinance in April 2020 during a very unusual time. Ian was great, from remembering to reach out to us a year out from our original closing and getting us a rate that was one percent lower than what we initially had. He provided us with all of the numbers we needed to understand different scenarios and was very helpful in arranging for a virtual power of attorney for my parents in another state. Always a pleasure to work with Ian!
Cherise K., Seattle
Ian is one of the best! He's highly knowledgeable, extremely approachable, and is one of the best communicators I've worked with. Our time spent with him was an absolute pleasure. He took the time to breakdown every option in detail (inlcuding video walkthroughs of his quotes). This output helped put us at ease - thank you, Ian!
Joe V.
About Ian
Ian is a Loan Consultant who has been able to create loan solutions for specific mortgage needs. He works with a team of underwriters and processors to assist in funding each loan on-time, every time at loanDepot. Ian's success is due to his unparalleled level of service at creating unique loan solutions.
When considering the purchase of a new home, refinancing or obtaining additional property, please contact Ian for a personalized mortgage plan.
WA LIC# MLO-420593 | CA LIC# CA-DBO420593 | AZ LIC# 1019335
Mortgage Education Videos
Calculators
Calculate your payment
Crunch your own numbers with our mortgage calculators for refinance or a purchase loan, and run as many different scenarios as you'd like.
Use this mortgage loan calculator to generate a mortgage estimate. Press the "Calculate" button to find out.
Use this mortgage loan calculator to generate a savings estimate. Press the "Calculate" button to find out.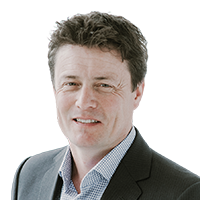 Thank you
I'll be in touch shortly, and look forward to helping you find the right loan to fit your needs.