Our Process
What to expect
We understand that purchasing a home is one of the biggest purchases in a lifetime. We've streamlined our process to ensure that the experience of obtaining your mortgage is as smooth and stress-free as possible. Typically, once the loan documents are signed and delivered back to us, you'll receive your funding in 5 to 7 days!
Client Testimonials
Why we should work together
John and his team were extremely helpful throughout the process of purchasing our first home. He was very responsive, especially on the weekends when we were out home searching, and able to answer all our questions. We were very satisfied and would recommend John to anyone in need of mortgage services.
Anastasia, IL
John was amazing. Went above and beyond consistently. Would and have recommended him to anyone i know making a home purchase.
Catherine, Chicago, IL
John expertly helped navigate us through the mountain of paperwork and ultimately made it possible for us to get our house on time.
David, IL
My husband and I have used John for both purchasing and refinancing. He is infinitely patient in explaining our different options, looking at possible scenarios and answering all of our questions. He also has a keen knowledge of the market and what to look for when determining a lock strategy. Highly recommend!
Eliza, IL
John has very good customer service, very professional and very knowledgeable about his job. He is also easy to talk to and responds right away when you call him. I would recommend John highly to my friends and relatives.
Grace, Chicago, IL
As it happens, we initially met John through the grapevine. A mutual friend had mentioned to my wife that if anybody can help us secure a mortgage - it would be John. At this point, we had already tried with major banks and due to complex financial and credit issues - were declined. We are now in our new house and in retrospective, experience was joyful and largely stress free due to John's expertise and personal demeanor. Reassuring, proactive and true to his word - he got us through the process in the shortest time possible, meeting all deadlines. Thank you!
Harris & Mary, IL
John was great! He was always quick to respond to emails or calls and happy to answer any questions I may have. He made the process easy!
Kelsea, Chicago, IL
Rachel and I worked with John on a full HUD 203k loan. Throughout the process, he was a consummate pro, very helpful, and very proactive. In conjunction with our attorney Norman Goldmeier, John was instrumental in bringing all our efforts to a successful close. This loan product is difficult and very involved. John tackled it with complete determination and professionalism. I highly recommend working with John Noyes!
Lance & Rachel, Chicago, IL
John was the greatest! So much of the process is now automated and easy to do from your computer but he is always just a quick phone call away. Responsive, fast, helpful, clear. You couldn't do better.
Laura B., IL
John was great to work with, always available and did an excellent job explaining our mortgage options. He got us a great rate and everything went smoothly. 2 thumbs up!
Matthew, Chicago, IL
We had a wonderful experience with John. He helped us get our mortgage without a lot of stress or worry. It was such a relief to know that we were in good hands and to be able to trust that he was working for our best interest. He always returned our calls quickly and was responsive to our questions. I would definitely recommend John to anyone looking for a mortgage.
Michelle, Chicago, IL
John was available as i needed him to be and was clear when answering my questions. Everything happened in a timely manner and I am pleased with the outcome.
Robbie, Chicago, IL
John and his team are incredible! They are quick to respond to questions and calls with easy to understand and knowledgeable answers. I could not be further removed from understanding some of the behind the scenes jargon that goes on with mortgages and all those fancy words - but John and his team were consistently patient with my questions and confusions. It was a breeze. I couldn't imagine going anywhere else for mortgage assistance and won't! Thanks John!
Rob, Chicago, IL
John is patient, communicative, and explores many options to get the loan appropriate for you at the best rate. He really has your back when going through the underwriting process, and ensures the closing goes smoothly.
Jay L., Chicago
John was absolutely great to work with, from beginning to end! We were first time homebuyers and John was extremely informative and easy to talk with on our various questions about the process. He is very personable, quick to respond, and helped us close on our actual close date which was less than 30 days! Highly recommend
Liz Y., Chicago
John was very helpful, his team kept me informed and on target with the various deadlines. Great and easy experience!
SanDee D.
John's work is very detailed and he keeps you updated with correct information. He didn't give us any surprises like other financial institutions do. Very open and prompt to update anything that needed our attention. Very accurate on the numbers. I would surely recommend him to anyone. Thank you so much, John.
Sadik H.
A few years ago, my husband asked the mortgage people at our credit union what we'd have to do to get ready to buy a house. She basically laughed him out of her office and told him she couldn't even remotely see us on that path. About a year and a half ago, he posted on the Evanston Mamas Facebook page looking for the same kind of help. One of you kind souls recommended we contact John Noyes.
We did. He put us on the path, panicked phone call by panicked phone call, credit score point by credit score point. He made us no promises he couldn't keep and didn't send us to outrageously priced credit repair companies. And today- we closed on what's basically our dream home. So, mamas who don't think you can get there- I HIGHLY recommend you contact John.
Jennifer W.
John was the most helpful loan officer I have used and at this point, I have used a lot. I will definitely use John again!
Kathryn L.
Thanks to John for his hard work and dedication. He was very attentive and informative! He replied to every message and phone call instantly. We couldn't have done this without him!
Nicole M.
John get's the job done! I had been "trying" to purchase a home for more than a year. I almost gave up, it seemed as though nothing was going in my favor. Then I got a call from John letting me know that he was going to take me through the process and when we were done I would be a homeowner. John did just that. I'm a homeowner now and I'm very grateful for my loan officer. John made himself available after work hours., not just to me but to my realtor as well. He even told me he had to go out of town one weekend because his son had a tournament and he still made himself available. He went over and beyond the call of duty and in less than 30 days of John taking on my journey with me to become a homeowner "IT" happened. Yes I would recommend John to anyone who is looking for a great loan officer who will get the job done. I'm very grateful that God put John in my path to get me where I had prayed to be. John listened, he took the time to explain any and everything I had questions about and most of all he cared. His actions proved that. Thank you John!
Tiffany H.
John spent months helping my wife and I with a particularly difficult challenge in buying our first home. A weird but wonderful live/work art space that presented hurdles with lenders, the zoning board, the sellers, you name it! Through it all, he could not have been more patient, helpful, or encouraging. Truly going way above and beyond, and when we finally closed and moved in after a six-month ordeal, we had HIM to thank, first and foremost! Plus, he's a drummer and he rocks!
Jim D.
John was absolutely wonderful. He is on top of things and his team is cautious and careful which is very helpful when buying a home can be so stressful. He was highly communicative and was very responsive. He offered many different options/solutions to get the best deal possible. Could not be happier! Thanks again John!
Amy E. , Evanston
Gush-worthy! John is fast to respond, very professional and knowledgeable. More than that, he is patient and cares about the person he is dealing with from the first conversation to the most recent. As a first time buyer, I was kept in the loop and supported every step of the way. Don't go anywhere else!
Hanlie V. , Chicago
John has to be the best lender out there! I will recommend him to all of my friends! He is a great communicator and is very responsive. He did a great job explaining our options and making sure to secure the best rate for us. Awesome!!
Nicole B., Buffalo Grove
I just wanted to take a minute to recommend John Noyes with loanDepot. John was able to help us close on our dream home! John was extremely helpful throughout the entire process and made it a great experience. I highly recommend John! I actually found him on Facebook.
Danielle C.
John Noyes is the best, always very prompt and great communication skills. You always know where you are in the mortgage process!
Matthew B.
I had a great experience working with John Noyes and with loanDepot overall. I would highly recommend to anyone seeking a loan.
Catherine O.
About John
If you've ever seen a live band then you know that the drummer is responsible for keeping the rest of the band together and on time. I've been playing drums way longer than I've been securing great mortgage deals for my clients, but I think the two have some similarities and I approach them the same way. Communicating with all the different entities involved in a real estate transaction is a lot like feeding off other members of a band and ultimately, I'm still responsible for keeping everything together and delivering exceptional service from application to closing.
I've been working with people to buy homes and manage their mortgage finances in the Chicago area for the last 16 years. I strive to make the process as painless and transparent as possible by providing common sense explanations to an increasingly complex mortgage transaction. It's one of the reasons I was chosen as one of Chicago Magazine's 5 Star Mortgage Professionals for the last 6 years in a row. I take customer service very seriously and my clients arrive at the closing table with confidence in their loan terms and conditions, understanding the reasons why they have chosen the product they have. I provide a friendly, caring and honest experience for my clients. I know that communication is key and make sure that I'm easy to get a hold of when questions arise and expertise is needed. Most importantly, I like to have fun and convert clients into friends! I love to hear at the closing table "wow, that was so easy!"
Originally from Colorado, I moved to Chicago in 1992 to become an actor. Look at me now! I still love all forms of art, playing in bands, hanging with my family, skiing and laughing a lot.
Thanks!
IL LIC# 031.0000404
Mortgage Education Videos
Calculators
Calculate your payment
Crunch your own numbers with our mortgage calculators. Run as many different scenarios as you'd like to see how much home you can afford.
Use this mortgage loan calculator to generate a mortgage estimate. Press the "Calculate" button to find out.
Use this mortgage loan calculator to generate a savings estimate. Press the "Calculate" button to find out.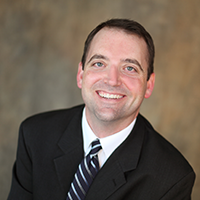 Thank you
I'll be in touch shortly, and look forward to helping you find the right loan to fit your needs.