Our Process
What to expect
We understand that purchasing a home is one of the biggest purchases in a lifetime. We've streamlined our process to ensure that the experience of obtaining your mortgage is as smooth and stress-free as possible. Typically, once the loan documents are signed and delivered back to us, you'll receive your funding in 5 to 7 days!
Client Testimonials
Why we should work together
We loved working with Karen! She has a refreshing honest and patient soul and we are very grateful to have been referred to her and given the opportunity to work with her in the purchase of our first home. Karen was available for questions both by phone and email. As first time home-buyers, we felt we had a lot of "stupid questions" but Karen always kept us at ease. She has a wonderful ability to explain things clearly and without overwhelming us. Now, we are proud, first time homeowners and owe a lot of it to Karen! She truly is one of a kind and we anticipate working with her in the future!
Anabella R.
My Mom's settlement was done this morning at her house which was so convenient and pleasant for her and I both. I just wanted to thank you and your team one more time. You are amazing at what you do. I never imagined refinancing can be done this easy and painless. My Mom is so happy with the new rate and her new payments. With her limited retirement income your hard work has made such a big difference for her mortgage payments and monthly bills. Just know if I know or hear anyone is in the market for loans you will be proudly referred. Regards, - Kathy
Azin & Kathy J.
Karen did both the original purchase which was also my first home buy (2013) and refinance (2015) on my condo. She was awesome across the board. She was very responsive throughout the process, was there whenever I had questions, and was looking out for me all the time. She was a great partner to have during the process and especially so considering I was a first time buyer. I highly recommend using Karen for your loan needs!
Billy H., Washington, DC
Karen was amazing! She took the time to answer all my (first time homebuyer) questions and talked me through a few things that were definitely not her job to explain! I really appreciated her expertise and warmth. Would love to work with her again!
Catherine D., Washington, DC
All 5 stars - Karen helped us out at the last minute when our current home didn't sell as quickly as we had hoped for. She was efficient, extremely knowledgeable, calm, patient and turned a stressful situation into an easy flowing one. She got us a mortgage on our new property in a speedy and timely manner. I would recommend her service to anyone. APPLAUSE!
Dana C., Washington, DC
Karen was a pleasure to work with. She was obviously very knowledgeable and responded quickly to all our many inquiries. I felt like I was in competent hands throughout the experience!
Jeni M., Washington, DC
I went through a refinance with Karen and she made the process as pleasant as it can be. She was fast to respond to questions with helpful advice and support. I highly recommend her for your loan!
John B., Boulder, CO
Karen Hope was outstanding throughout my entire home buying experience!! Her expertise and professionalism delivered prompt support for my pre-approval, cost estimates, loan options, and final preparations for my successful closing.
John R., Arlington, VA
Karen was great to work with on all accounts. For a first time home owner there is a lot that is required that can be overwhelming and she was there for me every step of the way. I could not be happier with the entire process from start to finish and would highly recommend working with her.
Matt P., Sterling, VA
Karen was so wonderful in helping us secure financing for our first home. Not only that, but she went above and beyond by always being available to answer our many questions outside of the realm of loans, but also in smart choices for purchasing a new home. Highly recommend to anyone who's thinking about purchasing a home.
Michael F., Denver, CO
We cannot say enough about our experience with Karen. She helped us through our first home buying experience and made it painless and anxiety-free. We had limited idea about what the process is like going in and she took time to explain every step of the process. She was able to anticipate issues before they even came up and quickly resolved them. She is detailed oriented, highly responsive, kind, and above all, caring. We felt that she had our best interest in mind and trusted her judgment. She was also patient with the ups and downs of the house search and let us feel comfortable with her. When closing time came and everything went smoothly, it was proof to us she had done and outstanding job. We highly recommend her.
Pazit A.
Karen is a phenomenal Lender! I worked with her during my entire lending process from pre-approval and closing. She was able to close my loan on time with no problems. Her calculations of closing costs were spot on. I know how much I needed for closing and she even helped me find down payment assistance. She was available whenever I had questions or concerns no matter what time of day or night. She worked extremely well with my Realtor and together they made my first time home buying experience a very positive and exciting one. Karen will help you ease through the most stressful time in your life. She's the best!
Salita J.
Karen is wonderful. She was responsive and helpful, providing estimates and advice as we decided to bid on a new house for our family. The sale fell through a few weeks before closing due to seller debts, and Karen was supportive and encouraging when we were devastated. Over the next several months she helped us consider and put offers in on other houses. And we are happy to say we closed last week on our new home! Karen worked to get us a great rate, helped us understand the process, and made us feel confident about our loan. Work with Karen!
Sara G., Takoma Park, MD
Karen is wonderful. She was responsive and helpful, providing estimates and advice as we decided to bid on a new house for our family. The sale fell through a few weeks before closing due to seller debts, and Karen was supportive and encouraging when we were devastated. Over the next several months she helped us consider and put offers in on other houses. And we are happy to say we closed last week on our new home! Karen worked to get us a great rate, helped us understand the process, and made us feel confident about our loan. Work with Karen!
Sara & Josh G.
We just bought our first home and Karen took amazing care of my husband and I! We were nervous first-time home buyers with a ton of questions and Karen was very patient and friendly, walking us through everything until we felt comfortable. Highly recommend!
Sasha H., Oceanside, CA
EXCEPTIONAL Karen just helped me with my third mortgage, reminding me what a dream it is to work with her! She makes the whole process seem effortless, offering exceptional advice and expertise.
Scott M., Bethesda, MD
Karen is awesome to work with. She was very caring and understanding during the entire process of the loan. She took time to explain and answer questions promptly. Although the loan didn't close due to home being in a flood zone, it ended well by being a great learning experience in the real estate world. Karen and I will start over again after the start of the new year! She will get me that perfect home!
Shani E., VA
This is the 3rd time I worked with Karen in acquiring residential loans. The level of services have been impressive every time. The next real estate transaction will definitely be with Karen and I will recommend her for all my friends and anyone seeking a mortgage loan. Five stars is not enough, there should be a much higher rating scale for her.
Sherief E.
We used Karen for our recent home purchase after a referral from family. Karen was great throughout the entire process, and was available at all hours to answer any questions we had. Her team was on top of everything and made sure we had all of our documentation in order to avoid any last-minute issues that often arise during the closing process. When we were ready to make an offer, she was immediately available to provide an approval letter (which we had to amend multiple times) to help solidify our offer. Once our offer was accepted, we were able to secure a very competitive rate. Karen's team is very easy to work with, and will work proactively to ensure that you will close on time and without any hassle. We highly recommend her for your mortgage needs.
Stephen B., Vienna, VA
We worked with Karen Hope when buying our first home in 2015-16. She was extremely knowledgeable, organized, efficient and attentive to detail. Our questions were always returned within minutes, and she walked us through the process step by step. Karen also responded effectively when external complications developed in the process. Since the rules have tightened in recent years, it is important to have someone competent and knowledgeable directing the application and keeping track of the large amount of paperwork involved. We felt fortunate to work with Karen and ended up with a very good outcome.
Susannah R., Greenbelt, MD
Karen was always very professional, very prompt and very kind. All our questions were answered and Karen helped to guide us towards achieving our goals. I would highly recommend Karen .
Thomas M., Washington, DC
I was a first time home buyer and she explained the process and was extremely prompt answering all my questions. Everything went very smooth and in a timely fashion.
Tom I., MD
Karen is quick to respond to clients' questions. She also has a flexible work schedule that is helpful to working people. She is gracious, efficient, diligent, and meticulous.
Victoria R., Bethesda, MD
I did both my purchase and a refinance loans through Karen. She was prompt to respond to all my questions and thoroughly explained everything which made the process easy and stress-free. I highly recommend her!
William H., Estes Park, CO
Karen was amazing--we had been turned down for a loan through the bank and our realtor (Kevin Byrne) told us to call her. She quickly got our information and worked well into the evening after most people had gone home. She was able to get us the loan we needed that enabled us to get our home. We couldn't have done it without her. The process was quick and easy, done all electronically, which again made it pain free. I'd give her more than 5 stars if I could.
Linda G. , Denver
wish I could give her more than 5 stars! Karen is the main reason I was able to make an offer on my house late at night. She finished the closing in 3 weeks, she was always available and patient with my requests! In this process, she worked with everyone from my 1031 exchange company to my agent and the settlement company to make sure everything is fine. Thank you Karen! I am so lucky you were with me in this process.
Simin T , Hyattsville
Karen is a HUGE part of the reason I won the bidding war on my current home. Karen promised the sellers she could do a quick closing in 3 weeks and Karen delivered! Getting my house was easy and painless thanks to my amazing team of Loan Consultant Karen Hope and Realtor Heather Truhan. Karen was extremely helpful and informative about the loan process. She was also able to get me an incredible rate and in no time. I highly recommend Karen, you will be grateful having her on your team in getting your dream home
Rachel C, Denver
Talk about "Ms. Hope", after much struggle attempting to find a mortgage for my new found apartment my realtor found Ms. Hope. She managed, with what later I encountered to be her many resources and obvious knowledge of the business, to secure the perfect mortgage for my situation. Thank you Ms. Hope for making my wish come true.
Miguel A. , Baltimore
Karen's loan app is fast & easy to use. Highly recommend her! I love working with her - she has decades of experience and is very accessible. Her loans close on time & she delivers what she promises in my client's experiences. Great rates, fast & smooth process.
Heather T . , Denver
Karen was AMAZING! I can't think of a better word to describe working with her! We had ups and downs in our home buying process, but Karen did everything she could to do be able to help us get the best loan situation possible. Karen was available whenever we needed to talk and she was able to help us through the whole loan process. She was very responsive and helped explain everything to us, which was helpful as first time home buyers. 200% we recommend Karen!
Katie W, Bethesda
Working with Karen was amazing. Our first experience with her was our loan pre-approval, which she completed quickly and outside of normal business hours, allowing us to make a last minute offer on a house. We didn't get that house, or the next one, or the one after that. Karen was there every single time to submit our pre-approval and answer our numerous questions. Thank you, Karen for supporting us through this arduous process and helping us figure out the best financial options to get us into our forever home.
Angie W., Lakewood
Karen was very easy to work with. I hadn't used a Loan Consultant in 20 years and she made the process very easy. Furthermore, she was available for questions, basically 24 hours a day, 7 days a week and that made her feel a bit like family! She very often had all the answers we needed, but if not, she directed us to the right people. I loved that about her. We are very pleased with our purchase and I am so thankful that she helped make the process go so well.
Cindy B., Boulder
Working with Karen was an absolute dream! I had a ton of questions when I initially met her and she patiently (and thoroughly) answered every question I had. During the pre-approval process, Karen described in great detail the differences between all mortgage products that were available for me as well as the pros and cons of each one. She worked tirelessly and quickly to get me the pre-approval letter and was always planning ahead to ensure I had all the documents required to get the loan approved. During the evening before closing day, Karen and her colleague Chrissy worked well past the end the work day to ensure closing would go smoothly. Throughout the entire process, Karen communicated with me closely and was always easily reachable. Karen is resourceful, knowledgeable, and fully prioritizes her clients before anything else. I fully recommend her to anyone embarking on a real estate journey of any kind as I had a wonderful experience and I'm confident you will too! ~Written happily from the comfort of my new dream home~
Andy Y, Broomfield
About Karen
Karen began her career in the mortgage industry in 1999. Her enthusiasm and devotion to mortgage financing has driven her to become one of the top nationally ranked mortgage loan originators. She prides herself on professional integrity and navigating her clients through today's complex lending environment -- making what can be an overwhelming process feel seamless and stress-free. This has resulted in the majority of her business coming from past clients and Realtor referrals.

Karen has a vast knowledge of underwriting guidelines and programs for purchase and refinance loans, including but not limited to: Jumbo, Conventional loans, FHA and VA loans, First-Time home buyers, and down-payment assistance loan programs. Her mission is to ensure an exemplary customer experience where clients feel they receive professional advice with concise communication and transparency.

Let Karen guide you home!
DC LIC# MLO193180 | CO LIC# 100500307 | VA LIC# MLO-2616VA | FL LIC# LO61695 | MD LIC# 2784
Mortgage Education Videos
Calculators
Calculate your payment
Crunch your own numbers with our mortgage calculators. Run as many different scenarios as you'd like to see how much home you can afford.
Use this mortgage loan calculator to generate a mortgage estimate. Press the "Calculate" button to find out.
Use this mortgage loan calculator to generate a savings estimate. Press the "Calculate" button to find out.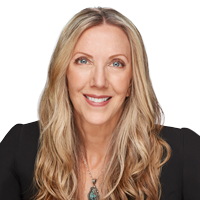 Thank you
I'll be in touch shortly, and look forward to helping you find the right loan to fit your needs.