Client Testimonials
Why we should work together
This past fall we had both the good fortune and the great pleasure to utilize the services of Lance Tarhan in refinancing our home in Brooklyn. Lance was able to articulate the mechanisms and opportunities of the refinancing process in a way that made it seem far less daunting than we had perceived. Every aspect of the process was patiently explained to us. We were constantly updated on every change of status, every obstacle and every possibility. Lance succeeded where others had failed and managed to secure us a mortgage that exceeded our expectations. He operates with the utmost integrity and professionalism. We would not hesitate, in fact look forward to another opportunity to work with Lance Tarhan. February, 2012
Alec & Debbie P., Brooklyn, NY
We had a great experience refinancing with Lance and highly recommend him. Unlike the mortgage broker we worked with when we bought our co-op, Lance is an excellent communicator. He was extremely thorough and patient in his explanations, answered questions quickly and honestly, kept us informed of changes along the way, and even let us know if he was going to be away from the office and responding more slowly than usual. What we had feared would be a cumbersome and daunting process was totally smooth and stress-free. October, 2013
Ann D., Brooklyn, NY
I have known Lance for about ten years since he financed my first loan he is very knowledgeable and made the experience a smooth and pleasurable one. Plus He was able to give me a good interest rate. Because of that, I went back to Lance when I wanted to refinance. Again, Lance was able to deliver a good interest rate. I will certainly do business with Lance again. June 2012
Bill L., Brooklyn, NY
I just closed on my mortgage refinance with Lance Tarhan from loanDepot and I couldn't be happier with the results and the process that got us there. After a bad experience with one of the big banks, where it took months only to find out they weren't approving my loan, I was very happy to work with someone who was generous with his time and personal attention, always was responsive and prompt in answering my questions, and took great care to make sure the process went smoothly. And it did – the rate is great and Lance made the process as painless as possible. Especially after my bad previous experience, I was thrilled with the results and have been happily recommending Lance to everyone I know. Lance, thank you again! November 2012
Cliff & Eleanor R., Hastings on Hudson, NY
My wife and I had a problem. We wanted to buy her parents a coop apartment in Manhattan. So we first approached the mortgage departments at several major banks. They told us that our aim was impossible, that any lending institution would turn us down because the transaction was too unusual and complicated. Enter Lance Tarhan, of loanDepot in Manhattan. Lance took up our challenging request with tremendous energy and great humor. He worked diligently and quickly to help us compile the stack of paperwork that we needed for this complex transaction. In the end, Lance's hard work and decades of experience paid off, and he got us a loan at competitive interest rates. My wife's parents are already moving into their new apartment, and they are also thankful to Lance for making a reality of what seemed impossible. October, 2014
Dan & Alex S., New York, NY
Lance Tarhan helped me obtain my first mortgage in 1997. He was helpful in every aspect of me obtaining that first loan, despite us dealing with a seller who changed numerous aspects of the deal as the months went on. Lance answered all of my questions and provided good advice as the deal was continually modified by the seller. Since that first mortgage, I have bought and sold houses, as well as refinanced loans numerous times. I have used Lance's services for each and every one of these actions and have never been disappointed. His hustle and skill have never wavered over all of these years. My most recent refinancing using his services took place last month. In addition to all of this financing work, he has given me advice on buying and not buying when I considered making moves that may have put me in deeper water than would have been safe. I can recall him saying words to the effect that he would like to make money here, but this would not be a good move for you. That is the type of real estate advice that I appreciate. I would recommend Lance Tarhan's services to anyone seeking a loan at the best possible rate as well as answers to all of the questions that arise during the mortgage process. October, 2013
Dave S., Brooklyn, NY
Thank you, Mr. Lance Tarhan for helping me obtain a mortgage for my home in New York. Lance was both professional and reassuring throughout the process. He found me an excellent rate and did his best to keep my closing costs down. Every promise he made to me, he fulfilled. Thanks again, Lance. September 2012
Deborah P., Brooklyn, NY
Lance was my mortgage loan officer for my first big purchase, but it didn't start that way. I was in the midst of a deal that was about to be dead and then I was referred to Lance Tarhan. I gave Lance the first call and was automatically given confidence that the deal would get done. Two weeks later, the deal had gotten completely back on track. Although there was a lot of information that needed to be gathered in such a short amount of time, Lance made the process as easy and efficient as possible to yield the quickest response. By the end of the long mortgage process, my loan cleared and we were still waiting on the other parties when we started from far behind. Lance was available to answer any questions as well as offer guidance whenever I needed and was always quick to relay any important information or requests. I could not have had a better mortgage experience and I attribute to the diligence of Lance and loanDepot. February, 2014
Donald B., Brooklyn, NY
It was a pleasure working with Mr. Tarhan. He does his due diligence and has an innate sense of what his client's needs are after one conversation. I very much appreciated his enthusiasm and dedication, and those attributes coupled with his knowledge and experience made my refinance virtually a painless process. I highly recommend Mr. Tarhan. February 2012
Donna C., New York, NY
Lance breathes integrity, reliability and incredible expertise into the mortgage lending industry. From the very first deal we did together, I knew that I could refer all of my clients to him, without hesitation. He has been in the business for over 18 years, and is more dedicated than any other mortgage professional I've ever worked with. He takes a vested interest in every homeowner he works with, and is fully committed to helping every buyer achieve homeowner status, regardless of how difficult the trek may be. Lance has even accepted phone calls from me on a Friday night while he was on vacation! He literally drove at least 20 minutes to another county to achieve decent cell phone service so that he could advise mutual clients of ours as to whether they could afford to make an offer on a home they fell in love with before someone else did. His dedication is unparalleled, and I wouldn't refer my clients, or my own family, to anyone else. With Lance's able guidance and skill, my own father was able to successfully secure financing for a family buy-out of the home I now live in, and I would not have confidently entrusted that sensitive job to anyone else.
Elizabeth P., New York, NY
I had first contacted Lance in the middle of last March immediately after my mortgage application did not go through with another bank. As a non US resident he clearly understood the challenges I had. He warned me in advance about this and he proposed to make a preliminary assessment of whether my application should be submitted or not. I found this phase of my application process to be very professional since I would know if my unique circumstances qualified for lending or not. Lance performed this due diligence with care and in a reasonable amount of time at which point we agreed to proceed on with my application. His cooperation and support were also critical in the 2nd phase as we had many challenges mainly due to my non-residence application from overseas. Lance's patience and hard work were key to our successful closing of my mortgage. He responded promptly to my inquires although we had seven hour time difference. He always gave me the full facts on the process and also supported me when I was thinking to withdraw my application due to complexity of my situation. I believe, without Lance, it would not have been possible for me to close on my mortgage. I definitely recommend Lance for your mortgage applications and I am sure you will be happy with the service you will get.
Ethem K., Istanbul
Lance has been great to work with. He has been extremely patient and professional. He took the time to explain the intricacies of getting my first mortgage and really went the extra mile to help me close on my coop. I fully trust him and I didn't hesitate a second when I needed to refinance – he was my first call. I highly recommend Lance. March 2012
Fabien P., Brooklyn, NY
When we were referred to Lance, we were suspicious coming from a few not rewarding experiences with a few bankers with many promises and no professionalism at all. Coming from another country, it was not easy for us to deal with this system. Lance was instructive and made the process feasible to us. We just purchased our beautiful brownstone in Bay Ridge. Lance is serious, meticulous and he takes great care of his client. May, 2014
Francesco & Beatrice B., Bay Ridge, Brooklyn, NY
As a first time homebuyer, I needed someone to walk me through the home buying process. I was purchasing a Fannie Mae property and needed a Renovation Loan. I was blessed when I was connected to Lance and after our very first conversation, I knew that I had the right guy. Lance is a consummate professional. It was clear from the beginning that he wanted the best for me and my family, and that was the most important aspect of the entire experience. Had it not been for Lance, I'm convinced I would have abandoned the pursuit. I was always kept up-to-date via email or personal phone calls throughout the process. He was concise in explaining the challenges and potential obstacles I might (and in some cases did) face. To say he was patient with me with all my questions and concerns would be an understatement. He was very honest with me even when he was telling me things he knew I didn't want to hear, but knew I needed to. He gave great advice at all stages of the entire process which saved me thousands. Lance you are the epitome of what a loan officer should be. It was a pleasure working with and learning from you.
Garreth & Esterene S., Brooklyn, NY
My husband and I wanted to move back to NY and when a job opportunity became available, we were extremely excited about the prospect of buying our first house. Our real estate agent referred us to Lance and I'm thankful for all of his help and advice through the entire home buying process. Lance is very responsive, extremely courteous, and is willing to describe every aspect of the process with pristine detail. We lived about 2000 miles away and he made the process of buying a home virtually stress free for us. He had our best interest in mind and gave us the personal attention that many people never see when dealing with other financial institutions. Thanks to Lance, we were able to get one of the best percentage rates available and the closing was quick. I am extremely thankful to have had such a wonderful experience with Lance and loanDepot. I highly recommend Lance to any person interested in buying a home!! October, 2014
Heather S., Brewster, NY
We recently refinanced our home mortgage with Lance Tarhan and not only did he help us save a lot of money, but he was an amazing and trusted ally through the whole process. Lance was in our corner every step of the way and used his considerable experience and savvy to help us navigate our way through our refi. Whenever we get another mortgage, Lance is the first person we'll call. December 2012
Jake & Gina B., Brooklyn, NY
If you are looking to refinance and want to use a mortgage professional who you can trust to do all of the heavy lifting for you, then Lance Tarhan at loanDepot is your guy. We called upon Lance at the recommendation of a friend, and now we are telling all of our friends – and you – that Lance knows what he is doing, and he does it very well. My friend said to me, "trust Lance, let him do his thing, and you will be very satisfied." All of that was true. After giving Lance all of the information that he needed to process our refi, he did everything for us and got us an excellent rate. In fact the day after he advised us to lock, rates began to steadily go up and have not gone back below our locked-in rate. As my friend said to me, I say to you, trust Lance and you will get the best rate with the least amount of hassle. April, 2014
James & Laurel C., New York, NY
Lance helped us with our first mortgage when we purchased our home in 2002, so he was our first choice to re-finance. The first time we met with him almost two years ago, we discussed our options and decided to wait. No pressure from Lance, which is one reason we like working with him. When we WERE ready, Lance went out of his way to understand what we wanted from the transaction, explained the pros and cons of the options we were considering, and walked us through the process. His knowledge of the requirements and his diligence in getting the necessary papers and arranging appointments made what can be an overwhelming process manageable for us. He handled the glitches with grace and humor, and took on the inconveniences they caused so we didn't have to. He was batting for us through the whole process and we will highly recommend him to anyone who needs honest, straight-forward help with their financing.
James & Nancy F., Brooklyn, NY
Lance walked us through each step of the process, and explained everything clearly. This made an enormous difference to us as first-time homebuyers. Plus, he was friendly, quick to respond to our calls and emails, and made the process completely manageable and worry-free. Honestly, we couldn't have been happier with the whole experience.
Jeffrey C., Brooklyn, NY
Anyone having the privilege to work with Lance is lucky! He has guided us through the lending process with ease and confidence. He is extremely passionate about his work and takes every step to ensure his clients understand what is going on every step of the way. He was eager to make sure we were ok and would go over the paper work more than once if he felt we did not get it the first time. He is gentle and compassionate and we felt very relaxed during this difficult process. We knew we were in good hands and would recommend Lance to all our friends and relatives! We will always be thankful to Lance for his hard work and dedication to us! We love our home and we remind ourselves every day that without Lance we could not have done it!
Jeremy & Tania R., Warwick, NY
I would never have expected to be writing a recommendation for a mortgage officer, but Lance was truly a pleasure to work with during our refinance process. He was thoroughly professional and transparent in his dealings with us, and a highly accessible resource who responded promptly and knowledgeably to all of our questions. I would work with Lance again without hesitation, and would definitely recommend him to anyone looking to obtain or refinance a mortgage. May, 2014
Josh & Susan W., Brooklyn, NY
My wife and I have recently purchased our first home, and we couldn't have done it without the guidance and patience of Lance Tarhan of loanDepot. We have been searching for a home for the past 2 years, but the real estate market conditions seemed to always keep us from finding it; but all along, Lance has been there to guide us, to answer every question, and give us his straight forward honest opinion, which looking back, saved us many times from making hasty decisions. Lance's great knowledge and expertise of the mortgage industry, along with his ability to clearly explain its intricacy to us, gave us the confidence and assurance we needed to move forward though this market. At the very end of a long journey, we did find the perfect home; and the relationship we have built with Lance made the actual closing experience less stressful than we would have imagined. We will continue to use Lance Tarhan for all our future mortgage and financial needs, and highly recommend him to anyone who is in the real estate market. August, 2014
Kenny P., Jersey City, NJ
It is with pleasure that I relate my experience having Lance Tarhan as my mortgage banker. I was referred to Lance in 2010 by a coworker and friend who assured me that Lance is, "the best!" My friend did not lie. I can say for myself that Lance Tarhan truly is the best. Lance has wide ranging knowledge of the mortgage industry – don't fool yourself, it's an industry – on which I have come to rely as I make this huge investment. I told a friend recently that I had to speak to my mortgage guy to get his take on where rates are going. When she asked me why would I do that I responded, "Because he always knows." And it's true. Lance always seems to know where rates are headed. He is personable. When we met, I liked him immediately. He conveyed an understanding of how anxiety provoking the home buying process can be and that he was on my side in the venture. Indeed, Lance is SUCH a courteous man. I've dealt with some very knowledgeable but busy people, who, in their "busy-ness" were not outright nasty, but, who were abrupt, curt and unwilling to answer my many questions. That has NEVER been an issue with Lance. Lance is prompt in his responses to you. .. like Facebook update fast. Recently I sent him an email at about 6:30 AM. When I received a response just a few minutes later I had to laugh. In my head I was saying, "Really dude, you're up at 6 too. " He is always diligent. Although I am still waiting out what appears to be the longest of all short sale deals, Lance has continued to be personable, prompt, courteous, concerned and just a great person to have working with me. I highly recommend him!
Kimberly P., Queens, NY
Lance Tarhan helped me obtain the mortgage for my current home. It was a successful transaction where he worked with me to get the best result. Lance's personal service is commendable- I certainly never felt like I was dealing with a faceless bank rep over the phone. Working with Lance made what should have been a stressful situation, into a positive and educational one. I felt more in control of the result. Lance's experience and breadth of knowledge provided that environment. I highly recommend Lance – his personal service, enjoyment of the job, and his warm personality made the experience a pleasure—he's a good guy to have on your side. February 2013
Maggie S., Brooklyn, NY
Lance was a great help to us during our buying process. He is extremely patient and responsive to all questions, no matter how simple or complex. He has an eye on describing the process to the layperson that most people are, before ever entertaining the idea of buying real estate. Furthermore, his responsiveness is instantaneous, sometimes responding in the evening, when the next morning is expected. Please know that he will always have your interests in mind, and you will never feel like another name in a pile of mortgages like you would with a bank.
Michael & Grace Y., Jackson Heights, NY
Mr. Tarhan is very knowledgeable and thorough. I have been using him for my mortgage transactions now for over 10 years. He understands complex transactions and is able to turn a transaction around in a timely fashion. I highly recommend him and would use him again. June, 2014
Miriam M., Brooklyn, NY
We have known Lance for about 7 years. He helped us to obtain the loan for our first co-op apartment back in 2007. When, in 2013, we decided to purchase a house, it was obvious to us we would work with Lance. Professional, with good sense of humor, Lance is always there for us. We closed our loan in February 2014 with a great interest rate. Anyone who has gone through the house buying process knows how stressful it is. With Lance, we always had our questions answered and proper advise provided right away. We strongly recommend Lance as a professional with great expertise in the mortgage process. February, 2014
Monika & Marcin N., Staten Island, NY
Lance Tarhan is the best! He handled our recent coop refinance from start to finish with expertise. He was available to help us strategize regarding our current and future needs at the outset. He is a consummate professional -- personable, caring, reliable and responsive to our questions and needs. We recommend him highly as a top notch mortgage professional. September, 2014
Peter & Leah B., New York, NY
This is a strong recommendation for Lance Tarhan, a Senior Loan Officer. Last week we closed on our house using FHA financing in record time, which would not have been possible without his help and support. He led us through the lengthy, complicated loan process every step of the way. Lance's twenty years of experience in the mortgage industry showed. For comparison, our own Big Bank said that they wouldn't be able to close an FHA loan for at least 60 days and probably more likely 90 days! Lance was able to close the loan in less than 45 days, which is what made this deal happen since few Park Slope sellers would be willing to wait over two months to just see whether the buyer's loan is even approved. We received a great interest rate and amazing, personal service (he even saw a couple of the houses we were considering before we made an offer on this one). Lance lives in the area, and we found Lance's name on Park Slope Parents a couple of years ago and wanted to pass it forward. May 2012
Rachel & Zack O., Brooklyn, NY
As a Real Estate agent I always referred clients to Lance because of his knowledge and expertise in the mortgage industry. As a homeowner I finally was able to experience the other side. Lance is very thorough, and patient. The closing was the fastest closing I have ever been too. He always answered all of my questions. I would highly recommend Lance and will continue referring clients to him. August, 2014
Rafael & Laurie T., Brooklyn, NY
Lance was very pro-active is taking care of all of our needs to get the mortgage paper work through. He followed up on all issues with great timing. He pulled out all the stops to get our closing done. In all a great job well done!!!
Richard K., Middletown, NY
As first-time home buyers, we were very fortunate to have been referred to Lance. He went far above and beyond what we would expect from a mortgage banker, including driving to meet our sellers to deliver a presentation on our financing in order to put them at ease. He was patient with our lack of knowledge and more than willing to explain things at every step of the way. We contacted him more times than I can count – constantly asking him to "work out the numbers" on various properties that we were considering – and we never felt as though we were inconveniencing him. He was also incredibly responsive by both e-mail and phone. Most importantly, Lance is a good, trustworthy person. He is ethical, smart, and had our best interest in mind at all times – not to mention he helped us lock in a very low rate and keep our closing costs down. There is not another mortgage banker with whom we would consider working, and we will be recommending him highly to everyone. February 2013
Robert & Stephanie L., Tarrytown, NY
Lance's quick thinking skills and keen attention to all documents submitted to him is an asset to keeping everything in order. His dedication to excellence and professionalism shows in his communication with his client. His years of experience are welcomed when it's your first time applying for a mortgage or buying a home. I appreciated his patience it kept me calm and focused on my tasks ahead. May, 2014
Rosario & Tina S., Brooklyn, NY
Lance helped us with our mortgage when we bought our first home in Brooklyn in 1996. He was creative in ways to get us the best mortgage possible. We refinanced with him a few years later. We have been very happy with the work he did for us. Lance is also happy to answer questions about mortgage issues. He is a great member of our extended "team", and we appreciate his expert advice.
Sara M., Brooklyn, NY
Lance Tarhan was my mortgage broker when I bought my house in 2011. Out of all the mortgage brokers I ever used, Lance was not only the most responsive, but the most honest. He kept to his work every step of the word. While buying or refinancing a home, it's the people that you surround yourselves with that will determine of you have a pleasant experience or a nightmare. I would definitely use Lance in the future and refer him out as well. October 2013
Scott & Stacy F., Dix Hills, NY
About Lance
I have been in the residential mortgage business for over 20 years now, working for a variety of lenders and brokers ranging from very small to very large. Currently I am with loanDepot, LLC., a privately held mortgage banking firm headquartered in Walpole, Massachusetts.

My goals are to grow the loanDepot, LLC. name in our region. I would like to strengthen my residential mortgage business, re-establish some old contacts and develop new ones. loanDepot, LLC. offers many programs with which I can bring added value to any relationship. Just ask me about them as I would be thrilled to tell you what loanDepot, LLC. And I can do for you and your referrals.

Specialties: My specialty is genuine concern for my clients and my ability to "think outside the box" in order to come up with unique problem solving solutions to specific situations. I am also tenacious and will not give up on a project until all avenues of action have been exhausted.
NY | NJ | CT LIC# LO-63835 | FL LIC# LO74998 | VA LIC# MLO-47571VA | CA LIC# CA-DFPI63835
Mortgage Education Videos
Calculators
Calculate your payment
Crunch your own numbers with our mortgage calculators for refinance or a purchase loan, and run as many different scenarios as you'd like.
Use this mortgage loan calculator to generate a mortgage estimate. Press the "Calculate" button to find out.
Use this mortgage loan calculator to generate a savings estimate. Press the "Calculate" button to find out.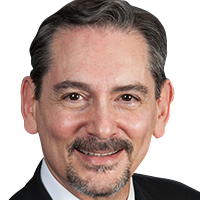 Thank you
I'll be in touch shortly, and look forward to helping you find the right loan to fit your needs.