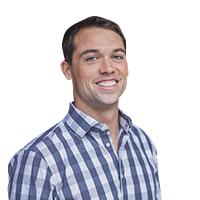 Chairman's Elite
Matthew Sharp
Senior Loan Consultant · NMLS: 1282102
Our Process
What to expect
We understand that purchasing a home is one of the biggest purchases in a lifetime. We've streamlined our process to ensure that the experience of obtaining your mortgage is as smooth and stress-free as possible. Typically, once the loan documents are signed and delivered back to us, you'll receive your funding in 5 to 7 days!
Client Testimonials
Why we should work together
My wife and I recently refinanced our mortgage through Matt Sharp at loanDepot. Matt was patient with us throughout the process and super responsive when we had questions or needed clarification. Every transaction has its challenges, and Matt promptly sought resolutions in order to deliver on the desired terms (we even closed faster than originally anticipated). I highly recommend Matt, expect excellent service and a great rate!
Brian L.
I recently bought a home after relocating from the east coast to Sacramento CA. It was a terrific time of change for both my wife and me. With all change comes challenge and as part of my relocation I received a mortgage broker in Ohio. As we progressed I realized how challenging it was to get the time and attention I needed to feel comfortable making the largest purchase of our lives. We heard about Matt through a friend who had worked with him recently. After the first conversation with Matt I not only realized he was extremely knowledgeable, but more importantly cared about our learning process. We were able to find the home of our dreams and closed in 30 days. He is amazing to work with and his attention to detail, knowledge and caring demeanor makes him a must-use on any home purchase or financing needs. Thank you Matt for bringing your best everyday. It truly shows!!!!
Dan and Vivien
My wife and I just finished refinanced our mortgage through Matt. Originally we were going to just use our current Mortgage Broker for the refi but we reached out to Matt also to get a competitive quote. Not only was he able to provide us with a lower rate but he took the time to explain our options so that by the end we knew we were making a great financial decision for our family. I would absolutely recommend Matt to anyone looking to refinance or purchase a home.
David W.
Just finished up a lending transaction with Matt. I've done a lot of these transactions and this was in many ways the most complex, and also the most pleasant. I would highly recommend Matt to anyone, and will do so when the opportunity arises. He was diligent, thorough, detailed, and most importantly, really fun to deal with.
Dick C.
It's my pleasure to recommend Matt Sharp as a professional, trustworthy and dependable real estate loan officer. From the start, Matt was a tremendous partner to have, providing me with benefits and cost savings of my current refinance. Upon moving forward, Matt was extremely hands-on, provided daily updates on the status of the loan, had a proactive work regimen, and conducted himself in a very transparent, honest nature. I would have zero hesitation in working with Matt again, or recommending him to anyone else.
Eduardo P.
Matt goes above and beyond expectations and was very attentive throughout my recent Refi process. He and his team were also very helpful by ensuring the loan process was easy and not full of any surprises. He certainly made it easy and comfortable to work with him - not to mention the rate I got was pretty hard to say no to. Matt and his team are very professional and great to work with. I recommend working with Matt and loanDepot.
Jeremy C.
Matt was the consummate professional throughout my refinance process. I've been through a refinance before and Matt exceed my expectations. He was diligent in keeping me informed throughout the process and help us secure the lowest possible rate with the lowest closing costs. He knows his industry and I would definitely recommend him to friends.
Mike R.
"I worked with Matt at Nitro for a couple of years before he moved to the Mortgage Business. We signed up for an excellent rate with Matt while we were in mid-contract with a different lender. Given such less time, Matt and his team worked really fast to help us close the contract in an extremely competitive Bay Area real estate market. I am very satisfied with his professionalism, his knowledge, quick responsiveness, follow through and explaining in detail every step of selecting and obtaining my loan. His team worked really fast and answered a lot of questions we had. They are easily available for a quick conference call too. Having known Matt, I could not be more comfortable and at peace with a financial decision of this magnitude I had to make. He is great at building customer relationships and even greeted us with an awesome 'chef prepared meals' voucher after we moved into the new house. I highly recommend his services to everyone who needs help with a mortgage"
Raghu A.
Matt helped our family refinance our house and did a great job. His strong communication skills allowed my wife and I to make an informed and sound decision. I would recommend Matt to those who are considering a refinance and wanting to learn more about what their options are. He communicated deadlines and always made sure there was transparency into the process. It is clear that he takes a genuine interest in his clients and doing what is best for them. As a client, this was one of the most important qualities in working with someone on such an important financial matter.
Ray H.
My wife and I recently refinanced our home through Matt. Initially, weren't sure if the refinance made financial sense for us or not. He helped us understand the positive impact of refinancing by clearly spelling out all of the loan terms and providing us with easy-to-understand comparisons between our existing loan and new proposed loan. He was highly responsive throughout the entire process, made sure to explain each next step in detail. At final loan signing, we actually ended up paying less in closing costs than originally agreed on which was a nice bonus! We had an overall great experience working with Matt and I recommend you use him for any refinance or purchase transaction.
Rick S.
Matt was amazing to work with. He made a process that felt daunting and overwhelming actually doable. He was very responsive to emails and calls as well as informative. He clearly knows his trade well and is able to ease his clients through the process. I would absolutely recommend him to any friends or family looking to buy in the area.
Rosalie S.
Working in the insurance industry I deal with mortgage companies on a daily basis. Working with Matt and his team was one of the easiest I have dealt with. I used Matt for my personal refinance and the process was seamless. We were able to get a great rate locked in and Matt kept us informed of any information that was necessary to complete the loan. We were able to close very quickly which was important. I highly recommend Matt when purchasing or refinancing your home.
Tim L.
About Matthew
Matt Sharp joined loanDepot in 2015. He prides himself on his outstanding customer service and his knowledge of the unique and exclusive loan programs that loanDepot has to offer.

"I love working at loanDepot because this company truly values great customer service and understands how important it is for the success of our business. Our loan product versatility is almost impossible to beat and it allows me to find better loan options for my clients."

Matt is passionate about helping people with home financing and outside of his work he is a runner, a surfer, a family man and loves to cook!
OR | CA LIC# CA-DBO1282102
Mortgage Education Videos
Reviews
10 Reviews
04/05/2020

Michael Mahoney from El Cerrito , CA via Zillow

We had such a great experience with Matt. He got us a great loan with a super low interest rate. He's knowledgeable, responsive and very helpful. I highly recommend working with Matt!

11/16/2015

raghuram ashok from Lafayette , CA via Zillow

I've always known Matt to be a passionate & perfectionist in whatever he does. This was the case even before he got into the business of helping people buy their dream homes. Having worked with Matt in a different industry, I was thrilled to seek his help when he joined LoanDepot. When we set out to buy our first home back in 2015, Matt couldn't have made the process any easier for us. He carefully & very patiently walked through the entire process with us and really made us comfortable and gave us timely advice based on market trends. Matt is also supported by a team of great folks at LoanDepot who share the same philosophy of putting the customer first. As first time buyers, we were quite anxious & nervous about the process. Matt & the team communicated every step of the way and were very helpful in answering all of our questions and calming us. He understands that for most of us, buying a home is the biggest financial transaction that we've had in our entire lives, and obviously stress kick in. This is why it's good to have someone like him on your side to calm you down and make sure that you understand everything before getting into a contract on a home. He made the whole process seamless which speaks about his expertise and professionalism.  Having bought our second home in January 2020 with Matt's help, we had a deja vu of delightful customer experience. It's been 5 years ahead since our first buy & Matt & team are the same professionals who value time, customer experience and making the process as frictionless as possible. Relationships with Matt does not end after pre-qualification letters. He went over and beyond to connect with every realtor who received our offers to assure them of our commitment, healthy financial strength, and interest to buy the property. Soon after we moved in, Matt checked in on us to see if we were comfortably set up and offered to help with other logistics. Being a doting dad of 3 beautiful kids and given his speed of communication, we really wonder if he gets any sleep in life. We've felt guilty at times to use so much of his time on offers that we lost, but Matt never lost hope and always reassured us that we'll win when the home is right and the time is right. In both of our purchases, Matt also delighted us with an additional lender credit to help us with closing costs. With a great team behind Matt, we were able to close in about 2 weeks. We've bought 2 homes with Matt's support and we unequivocally recommend him as a broker to help you with your new home.

01/09/2019

Andrew from Walnut Creek , CA via Zillow

As first time home buyers, we were a bit nervous coming into the home buying process. Matt was extremely thorough and guided us every step of the way. He went the extra mile and was even available to speak with us during the Holidays when he was with his family. We closed on time and without any hiccups. I will be recommending Matt to all my friends who are getting ready to buy.

12/26/2018

zuser201612041101534 from Fremont , CA via Zillow

Yesterday, I collected the keys for my new home. I would like to sincerely thank and appreciate the Service of our loan officer, Matt Craig of Loandepot who helped me in passing through the journey. He has demonstrated thorough professionalism from the time we started the process. His responses were amazing prompt. and instructions are crystal clear. I will definitely consult Matt of Loan-depot for my future needs and would surely recommend to my friends. Matt especially has so much of genuine customer empathy and his talking to the list agents during the time of extensions made all the stakeholders feel comfortable and confident in the process.

11/08/2018

penarelli4 from Hercules , CA via Zillow

Matthew Sharp was a very personable and responsive Loan Consultant. We were first time homebuyers and he helped us through the process. He made it was easy and understandable. It was convenient to do everything online and we would definitely work with him again.

09/01/2018

jjustine1 from Oakland , CA via Zillow

We purchased our first home in Oakland as a 4-person TIC, and with three of us self-employed and one a graduate student, our loan situation was unusual. We tried working with several banks and lenders who couldn't make it happen for us. But Matt not only got us our loan, he got us a good interest rate and a higher loan than anyone else had even attempted (which kept our down payment manageable). He was also friendly, responsive, and a pleasure to work with. Highly recommended for anyone with an unusual loan situation! Matt can make it happen.

06/04/2018

mvanhoutny from Moraga , CA via Zillow

Matt and the team went above and beyond to help us close on our first purchase in the crazy Bay Area real estate market. We had moved to CA for a startup that didn't work out so my income history had a blip that most lenders wouldn't accept. Matt shopped around and found a lender who was willing to look at the bigger picture and we closed right on time. Thanks so much!

05/07/2018

sojuel1 from Piedmont , CA via Zillow

We just closed on our first home purchase last week. Matt and his team at Loan Depot were excellent mortgage brokers and we were able to close escrow smoothly, without any issues. Matt was on top of the whole process, from start to finish. He was quick and efficient, and we appreciate that he was able to guide us through the process without a hitch. The template for inputting information he gave us to use on his internet site was clear and easy to use. Matt and his team responded to emails with lighting speed, and worked hard to get us the best rate available. He was excellent about explaining what the process would entail, and always kept us in touch about what the next step in the process would be. We would use Matt without reservations in other real estate transactions in the future, and have no problems in recommending him to people who are searching for a mortgage broker who is intelligent, personable, well organized and knowledgeable.

04/06/2018

ebenisek from Lafayette , CA via Zillow

Matt was referred to me from a trusted source so I had high confidence going in, but he lived up it. He was very responsive and delivered on a short 21-day close where we waived the financing contingency in order to put together a competitive offer. My situation wasn't the easiest as I was going through a divorce and am self-employed -- two headaches for lenders. I would strongly recommend Matt for anyone's loan broker and would definitely use him again.

03/13/2018

Alex J. from Lafayette , CA via Zillow

We have now used Matt on two separate home refinances, once a couple years after we moved, and just last month after completing a remodel project. He is extremely responsive, knowledgeable, and transparent - his honesty and integrity are second to none. With so many moving parts to a refinance, Matt does an amazing job navigating the process and providing ongoing communication so we are never left wondering about status or next steps. I refer him to anyone I know who is looking for a loan, and even those who don't yet know they need it!
Calculators
Calculate your payment
Crunch your own numbers with our mortgage calculators. Run as many different scenarios as you'd like to see how much home you can afford.
Use this mortgage loan calculator to generate a mortgage estimate. Press the "Calculate" button to find out.
Use this mortgage loan calculator to generate a savings estimate. Press the "Calculate" button to find out.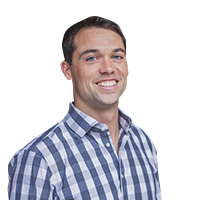 Thank you
I'll be in touch shortly, and look forward to helping you find the right loan to fit your needs.