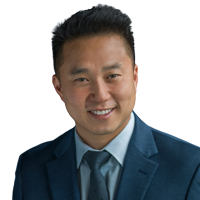 Chairman's Elite
Meinoh Kim
Loan Consultant · NMLS: 1058063
Our Process
What to expect
We understand that purchasing a home is one of the biggest purchases in a lifetime. We've streamlined our process to ensure that the experience of obtaining your mortgage is as smooth and stress-free as possible. Typically, once the loan documents are signed and delivered back to us, you'll receive your funding in 5 to 7 days!
Client Testimonials
Why we should work together
I have a background in the healthcare field and on a daily basis I interact and serve our most precious product...human life. With that being said, customer service and professionalism are at the top of my core values and belief system.

Mr. Kim was by far one of the most impressive professionals I have had the pleasure of working with. He was extremely intelligent, diligent in his work ethic, and carried a smile that you could even feel over a telephone conversation. I will never forget my introduction to Mr. Kim, his words as we ended business for the first time were "If you have any questions or concerns, please call me at any time....I'm always available 7 days a week!" There was not one instance that Mr. Kim did not hold true to his word.

Buying a home was one of the most stressful decisions that my family has had to make, and I am truly blessed to have gotten Mr. Kim as an angel to guide us throughout that process.
William B.
I had the privilege of working with a true professional, Meinoh Kim, as our Mortgage Originator when we purchased our new home. His work ethic, dedication, knowledge, and honesty in handling our transactions were second to none. He gives you the facts and allows you to make the best decisions for your purchase. A true advocate for his clients, impeccable reputation, and a friend for life.
Avery B.
Meinoh was the best loan officer ever! Meinoh was so professional, so caring, and so dedicated to helping me get the house I wanted. He was amazing! He made the entire process so easy and was always there whenever I had a question. Meinoh knew the answer to all my questions and he was always on top of everything to make sure everything happened timely. I totally recommend Meinoh to anyone looking for a loan. He is the BEST!
Janine W.
Meinoh is not only an excellent loan officer, he is one of the most personable, outgoing and genuinely kind people I've ever had the pleasure to do business with. Meinoh is highly skilled and talented at what he does, but more than that, he presented all options/information so clearly we were able to leave that day with a purchase agreement and no unanswered questions. Meinoh is attentive to his buyers throughout the entire process. He was able to secure an earlier closing date and more favorable loan terms than we'd expected. We had complete trust in Meinoh and he exceeded our expectations at every step in the process. I feel like we closed the deal and I made a new friend.
I am the second member of my family to buy a new home from Meinoh in the past year. I highly recommend Meinoh. You won't be disappointed.
Karen S.
Meinoh is the best Loan Officer we have ever worked with. Prior to our current home purchase, we purchased a home with another lender and the process was not as easy as this one. He kept everything he promised from Day 1 and just "made it happen". He's very efficient and always available to answer our questions. He also made sure that everything went as smoothly as possible. And by the way, have to love his sense of humor!!! He handles things very professionally but not to the extent that you'd feel intimated. We'd definitely recommend him to our family and friends or anyone we know who's planning to buy a house or who's considering refinancing. Thank you very much Meinoh! I know we've told you this before but I'm going to tell you again, "YOU ARE THE BEST"!
Steve & Mary Ann
Mr. Kim would be the model loan officer. He goes over above and beyond anyone's expectations. Excellent public relations and customer service skills. Communicated every step of the way through phone, fax, email, text and in-person. He is knowledgeable and honest. He tells it like it is or will have a solution in place immediately. We would say that purchasing this new home was a pleasant experience due to Mr. Kim's attentiveness. We were highly impressed with his service and highly recommend him to anyone we know.
Ryan R.
I can say without reservation that working with Meinoh absolutely made the process of buying a new home exciting, fun, and easy. His friendly personality and outgoing manner made me comfortable from the start. He really seemed to care about me as a person and not just as someone to sell a loan to. Meinoh was really good at explaining things to me and reassuring me when I would get worried about things. We love Meinoh so much that my daughter and her husband will be seeking him out when they go to purchase a home this winter.
Cynthia B.
Since the day we walked in to the home sales office and inquired about loan options, Meinoh has been nothing less than phenomenal. He is extremely personable, professional and moved mountains for us to get our loans processed quickly and efficiently. For example, I asked if we can move our closing date up, he pushed and got it done. In another instance, he ensured that we would be taken care of by another colleague while he was on vacation. During that time, we encountered a small snafu. To my surprise he contacted me while he was on vacation to assist and it was quickly resolved.
He was very explicit with the information he provided and explained it to us in simple terms. I am in utter amazement in everything he does. In probably one of the most stressful time (purchasing a home), it felt wonderful to know we were in great hands. Meinoh is pleasant and a joy to work with. I highly recommend him to anyone.
Cheryl B.
Just a note of thanks for the outstanding service you provided to myself and my husband with our home purchase. We are extremely grateful and impressed with the fast, efficient and professional way you handled our loan and we certainly won't hesitate to recommend you to anyone else we hear of who might be shopping around for a mortgage.
It's so nice to know that there are professional businesses in the community that can meet one's expectations. There is always that fear, did we pick the right person?.. will they return our call?..will they treat the transaction as their own? All those worries went away, the minute we met, you made us feel at ease, you always backed up your fine decisions with solid facts. Your being positive is truly contagious. We believed what you said would happen and it did. Your work was completely laid out and organized you truly made it happen for us.
I will be unjust not to mention your assistant Jillie Reynolds, she is so awesome to work with as well, she followed through on each request, and was on top of things diligently, when in question she asked, I am so impressed by her ethics, work and care, she was personal, and so "great" to work with.
Doris S.
Prior to working with Meinoh, I had used another loan officer who had given me a quote on the amount, type, and interest rate of a loan I could get approved for. I began looking for my first home using these parameters, and could not find a house that I was happy with.
Fortunately, I met Meinoh, who informed me that I could comfortably qualify for twice what I had previously been told, and at a lower interest rate. He took great care in explaining the process to me, and ensured that I understood the details of my loan. The whole process was made easy by Meinoh's careful attention. He was never too busy for a phone call, and I always felt like a priority in dealing with him.
I highly recommend Meinoh to anyone that tells me they are in the market for a new home loan or a refi.
Kyle B.
Meinoh Kim stands above the Rest!!! Meinoh is well organized, thorough, professional, prompt and courteous. He is extremely hard working and will go the extra mile for you. Never once did I wait on a response to a question; no matter how small. When other loan officers shied away from a difficult loan he faced it head on and got the deal done. He delivered on all of his promises and more. Working with Meinoh was one of the best parts of my new home purchase.
As a veteran and new home owner, I am proud to recommend him.
Susie H.
Meinoh is unlike most loan officers I've experienced in the past. He's not about getting his commission and moving on to the next customer. He will be honest and tell you his recommendation regarding your decision. In other words, if he feels that doing the deal will only cause you financial instability then he won't do it and that is a rarity in this industry. I've purchased and refinanced in the past but my experience was not the best. No one returned my calls, very brief in explanation, not very personable and the deal was done. I genuinely recommend Meinoh to be your loan officer! If I ever have the need again, I certainly will be calling Meinoh!
Carmen
My family and I had the pleasure of working with Meinoh the end of last year and beginning of this one. From the moment he answered my call I knew he was the right person for us. He was super friendly and helpful immediately. I spoke to him on a Thursday after noon and by Saturday morning we were ready to start our loan process. Selling and buying a home is very stressful, but Meinoh made sure we were always at ease. He never hesitated to answer my calls even though they were late evening and weekend calls. I will forever be grateful about how wonderful Meinoh was with my family and I.
Raquel L.
Meinoh saved the day! We were purchasing a new home and we ran into some serious complications with another loan officer. We were introduced to Meinoh and he was fantastic! The first thing he did was to ease our frustrations and ensure us that everything would work out. He was very thorough and explained the process every step of the way. He was very professional. The most amazing thing is that he closed our loan in 2 weeks!
Ray K.
Thank you so much for everything you have done to make this dream a reality. You have been amazing to work with and absolutely helped to manage all our anxiety over this process. I know that I have said this before, but in a process where at every turn, others have been unreliable, having you do everything that you said that you would do and more SAVED me!! I can't begin to tell you how much your professionalism and compassion have meant to me through all of this.
Katherine J.
About Meinoh
Meinoh experience as a Mortgage Originator began in 2005 and is considered a top producer. He has established a reputation for dependability, accuracy, and is a trusted resource for both his clients and his team. Meinoh is a people person, and has tremendous experience working with everyone, from first time home buyers to seasoned investors. He maintains a relevant real estate acumen that allows him to continually deliver top quality service in this ever-changing lending landscape. He works tirelessly to ensure that every transaction he enters proceeds efficiently and closes in a timely manner.
Meinoh received his bachelor's degree in Philosophy with an emphasis in Ethics and Public Policy from the University of California at Santa Barbara. In between his career in real estate, he has founded a number of successful companies ranging from frozen yogurt franchise chain to a baby product manufacturing company. He is an avid foodie and a life-long Bay Area resident. When Meinoh is not eating, he can be found spending quality time w/ his wife, and two children.
"Please contact me with any questions and thank you for allowing me to be apart of this journey with you" - Meinoh Kim
CA LIC# CA-DBO1058063 | TX
Mortgage Education Videos
Calculators
Calculate your payment
Crunch your own numbers with our mortgage calculators. Run as many different scenarios as you'd like to see how much home you can afford.
Use this mortgage loan calculator to generate a mortgage estimate. Press the "Calculate" button to find out.
Use this mortgage loan calculator to generate a savings estimate. Press the "Calculate" button to find out.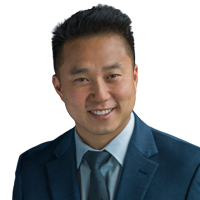 Thank you
I'll be in touch shortly, and look forward to helping you find the right loan to fit your needs.