Client Testimonials
Why we should work together
Suzanne was very helpful while we were securing our mortgage. She ran a few different reports during the pre-approval process to show us what we could afford based on some basic information (salary, long term debt, etc.), and once we decided on a price range she was able to give us more realistic figures of what we would be paying. As with any big financial transaction there were lots of questions, and Suzanne was always quick to respond via email or phone. She also was very thorough in making sure we hit all of our milestones ontime, such as getting bank statements and employment verifications. I'd highly recommend Suzanne for both first time and experienced home buyers.
Adam M., Chicago, IL
Suzanne was recommended to me by my real estate agent to help me with my closing. I could not have been happier with the results. Since owned another property, I had a fairly complicated closing. Suzanne walked me through everything I had to do as well as everything I needed to document. She also kept me informed on how my loan was progressing and educated me on the process along the way. Finally, Suzanne is just a great person. She is personable, takes the time to get to know you, and answers all your calls. I can't imagine working with anybody else in the future.
Amer I., IL
Suzanne helped us secure refinancing on our mortgage last year. All along the way, she stayed in communication with us about what documentation was needed and when. The entire process was smooth as silk. From our first phone call to our closing, there were no surprises. Suzanne's expertise and attention to detail made the entire process pain-free. I recommend her highly.
Angela M., IL
Suzanne was extremely helpful during our home purchase and our subsequent refinances. She is always on top of the current market trends and always looking out for us if a lower rate is a viable option for us. She is always willing to take the time to explain all of our options and make sure we fully understand them. I highly recommend Suzanne for any of your home mortgage needs!
Anthony F., IL
My husband and I hired Suzanne for our first home purchase per a recommendation from our real estate agent. From day one Suzanne was very friendly and helpful. She made sure every step of the way we felt comfortable. Suzanne has a great way of explaining the home buying process. From the application to closing, Suzanne was extremely attentive. I would highly recommend Suzanne for any mortgage transaction.
Brandy P., IL
I was referred to Suzanne by my real estate broker and it was one of the best referrals I've ever received! She was extremely professional, timely, and very easy to work with. Her knowledge of the business is second to none. I HIGHLY recommend her to anyone seeking financing on their new or existing home.
Brian T., IL
Suzanne is amazing! She is professional, organized, knowledgeable, efficient, personable and really good at what she does! I wish she does more than mortgage as I would work with her for everything. You will not regret working with her through the home buying process.
Coral, Portage Park, IL
Suzanne consistently provides incredible service and went above and beyond our expectations with this refinance. She contacted us when it was ready to refi, and expertly navigated the market to secure us the lowest rate. We would have never known the amount of money we could save per month had it not been for Suzanne. Truly...thank you!
Dave N., Chicago, IL
Suzanne is truly an outstanding service provider. I have worked with her personally many times (acquisitions and refinancing) and she has worked with a number of my clients. She continues to exceed my expectations. She is proactive in anticipating the needs of her clients, creative in identifying the right products to fit the situation, and is a pelasure to work with.from the start of a transaction to the end. She is highly knowledgeable and generally can find ways to service both the "easy" loans and the more challenging ones. I highly recommend Suzanne to any potential borrower.
Gordon S., IL
Suzanne recently facilitated my mortgage refinance, and my wife and I could not be happier. Throughout the process she was open and transparent, patiently explaining to me every step and answering all my questions. Additionally, Suzanne proactively communicated with me with each new development in the process, keeping me well informed and up to date. I will absolutely work with her again.
Jameson W., IL
Suzanne was very informative and helpful throughout the whole loan process. She was available day/night and even on weekends to answer any questions that we had. I would highly recommend Suzanne for any home buyer!!
Jennifer M., Chicago, IL
Suzanne is the best in the business...professional with a caring touch. Suzanne has integrity...she is always looking out for what is best for her clients. Can I give her 100 stars? I would if I could...she is that good!
Jodi S., IL
Suzanne was fabulous to work with while making my first home purchase. She explained the details behind each decision I was making by sending me emails, articles, voicemails during my workday, etc... to make sure I was comfortable with the decisions I was making. She was patient, anticipated my questions and was available to help at any time! With a fast paced condo market in Chicago, this was really important for me. Any large decisions also require trust - Suzanne built trust and credibility early on in the process and I can't thank her enough for educating and supporting me through the process. I am so happy living in my first condo. Thank you Suzanne!!!
Liz T., Chicago, IL
My wife and I had a great experience working with Suzanne. She is very knowledgeable and had our best interest in mind (which can't be overvalued). In December, we also re-financed with Suzanne and saved a considerable amount on our monthly mortgage. Thanks, Suzanne!
Mark C., IL
I highly recommend Suzanne to anyone seeking exceptional and attentive service in the financing of a new or existing home. She was wonderful to work with from start to finish and expertly handled some very tricky and difficult situations while working through the financing of our new home...a task always filled with challenges. She was always available and responsive, and even attended the closing with us to complete the process. I felt very lucky to have Suzanne as part of the team of individuals working on my behalf to close on the purchase of my new home. Thank you Suzanne!
Matt K., IL
Where is the love button? Suzanne is a dynamo -- helped me refinance my condo and get the best rate on the market. She makes the process actually enjoyable. A true professional with a personal touch...would recommend her to anyone looking to get things done fast and right.
Maytal G., Chicago, IL
I just closed on a new house in which I used Suzanne Stiefel as my mortgage lender. Working with Suzanne was fantastic. She made a very lengthy and cumbersome process seem easy. First off, Suzanne was very knowledgeable about the different loan programs that would be available to my wife and I based on our economic situation and the intended purchase price of our new house. When she wasn't sure, she followed up with the investors or underwriters to get the answers and promptly responded to us. She set reasonable expectations about the amount of documentation (sometimes repeat) that is now required based on the regulations post the housing crash a few years back. Suzanne also worked closely with my real estate agent and lawyers to ensure that they were in the loop on the progress on my loan. Finally, Suzanne is very pleasant and personable and easy to work with her. We closed on our house on time as expected. I would highly recommend working with Suzanne and intend to work with her again (if rates drop :) )
M., Chicago, IL
Suzanne helped my wife and I purchase condo and then later refinance that condo. In working with Suzanne, she has always been extremely responsive and helpful. She is exceptionally professional to work and I felt that she was committed to helping in any way she could to get our purchase and refinance through. Due to her excellent client commitment, I will continue to work with Suzanne in the future, and always recommend her to friends and family that are looking for a mortgage.
Michael B., Chicago, IL
Suzanne is an outstanding professional and very easy to work with. As a first time home buyer in 2011, she walked me through the financial intricacies and gave me some very experienced advice. Now, two years later and a successful re-finance done, I am still looking at her for her expert financial opinion regarding the market, mortgages, etc. I highly recommend Suzanne and her team for her knowledge in this area is commendable!
Nitin A., IL
Suzanne has an excellent knowledge of the field and stays on top of her clients needs. She was able to offer us the best mortgage product in the field, worked efficiently to handle all of the logistics while sparing us unnecessary paperwork and hold-ups, and kept in touch to suggest timely refinancing, exactly when we were thinking about it as well. I'd highly recommend Suzanne for excellent results and making the process as smooth as possible!
Rachel R., IL
Suzanne Stiefel was a true pleasure to work with. After another large Chicago bank dropped the ball, Suzanne was able to push through a loan in record time. She is a true professional with a great personalized approach to lending. Thank you Suzanne!
Ross H., Chicago, IL
I highly recommend Suzanne for your refinancing needs. She is able to navigate through some pretty complicated issues and government regulations. Most importantly to me: she does everything she says she is going to do, without making promises that she cannot keep. I will definitely use her expertise again for my next round of refinancing or financing my next purchase.
Scott G., IL
Highly recommended! Suzi made my refinance a breeze. I had some tricky title issues to resolve, and she handled it like a pro. She showed me how much money I could save over the long term with a 15yr loan compared to a 30yr, even if the monthly payments were a bit more.
Stephanie G., IL
About Suzi
Suzi Stiefel joined loanDepot in December of 2016 bringing with her 24 years of industry experience. Suzi has earned her reputation of knowledge, consistency and dependability. For the past two decades, her passion has been providing the very best in customer care and education for her borrowers.

"The financing process can be quite complicated and for many clients it is the largest financial decision they will make. I believe it is my fiduciary responsibility to professionally help my clients manage this debt and integrate the mortgage they select into their overall financial plan and goals. I want my clients to have the joy of owning a home and if they do it right, they will not feel owned by their home. How someone handles their mortgage impacts their ability to save for retirement, save for college, payoff bad debt and accumulate a rainy day fund for life's emergencies."

Suzi works out of the Northbrook, Illinois office as a Senior Loan Officer. Her business is focused on satisfying the needs of her clients throughout the Greater Chicago area. Early on, she clerked at the Chicago Board Options Exchange and then went on to earn a degree in Finance while interning for a Georgia financial radio personality. Prior to joining loanDepot, Suzi served as a Branch Manager and spent 15 years serving as the President and Managing Partner for her own mortgage company, which at its peak employed over 50 loan officers.

Suzi lives in Northbrook, Illinois with her husband and daughter. She enjoys a very active lifestyle, however, her most cherished moments are the quiet times spent with family and close friends. "We are two working parents with overbooked schedules juggling the day to day priorities. I have learned to embrace celebrating life's simple pleasures. This includes spending a rainy- snowy cold Chicago weekend in our pajamas, cooking and watching a stream of movies together or in the summer hosting a small gathering of our closest friends to some poolside fun in the sun!"
IL LIC# 031.0002912
Mortgage Education Videos
Calculators
Calculate your payment
Crunch your own numbers with our mortgage calculators for refinance or a purchase loan, and run as many different scenarios as you'd like.
Use this mortgage loan calculator to generate a mortgage estimate. Press the "Calculate" button to find out.
Use this mortgage loan calculator to generate a savings estimate. Press the "Calculate" button to find out.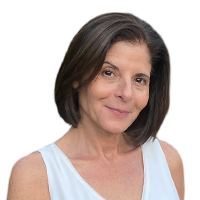 Thank you
I'll be in touch shortly, and look forward to helping you find the right loan to fit your needs.