Home Equity
Contact loanDepot to See If A Cash Out Refinance Is A Great Option
Dream Big with a Home Equity Loan*
Cash out up to 90% loan-to-value
Affordable monthly payments
Won't affect a low 1st mortgage rate
*loanDepot Offers Great Cash Out Refinancing Options Using Your Home Equity
Use the Equity in Your Home to Fuel Your Life
Free up Finances
Get your budget on track and access cash when you need it.
Home Improvements
Get cash to complete that remodeling project you've been dreaming about.
Consolidate Debt
Consolidate your high-interest balances into one fixed payment.
Education
Pay for your child's college, get yourself a second degree, or study to change careers.
Second Home
Invest in a vacation property or generate rental income.
Medical Expenses
Relieve the stress of unexpected medical bills.
What Our Customers Are Saying *
---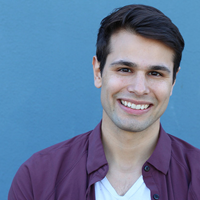 Home Equity Loan
John A.
Vermont
---
"Great customer service, fast and dependable. Very friendly. Very professional!"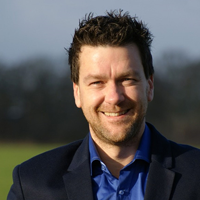 Home Equity Loan
John B.
Pennsylvania
---
"I have never had an easier borrowing experience in my life. Thanks loanDepot!"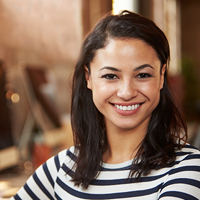 Home Equity Loan
Dawn F.
Ohio
---
"The people that I talked with were knowledgeable and very polite."
Personal Loans
---
Although a home inspection is not required, it is a good idea to obtain the services of a professional qualified inspector to help you determine the condition of the home you are looking to purchase. A professional inspector will look for any structural issues as well as mechanical problems that may exist in the home that could cause problems in the future. In addition to a structural review, an inspector will also check faucets, toilets, appliances, and other items in the home to make sure everything is in working order. If something needs to be addressed, you can address them with the seller prior to closing.

Typically, you will sign your loan documents at a designated settlement office such as an escrow office or attorney's office. In the presence of the signing authority, you will review and sign all your loan documents and then present a certified or cashier's check to pay the remaining down payment, closing fees and other applicable closing funds. You may also wire your funds directly into escrow. Your loan processor will guide you through the process and will advise you on what needs to be done when. Once the loan documents are signed and delivered back to us, your home loan will close in 2 to 3 days and you will get the keys to your brand new home! For more details, please visit our
Home purchase process
.
Traditional conventional financing requires a down payment of 10 to 20% of the purchase price of the home; however, there are other home loan programs available such as our FHA program that allows you to buy a home with as little as 3.5% down. In addition to the down payment, you should be aware that there are other fees associated with purchasing a home. For example, there are closing fees, pre-paid interest, and prorated items such as property taxes and homeowner's insurance. Call and speak with one of our home buying specialists to get a better idea of what you can expect.
Get started online or call 888.983.3240 to talk to a licensed lending officer
Get Cash Using Your Home Equity
---
You've built the equity in your home. Now, make the most of it with a refinance.
A Home Equity Loan is a fixed-rate second mortgage that gives you access to up to 90% loan to value of the equity you've built in your home. So if your equity is $100,000, you can borrow up to $90,000. It's money you can use for just about any purpose.
Leveraging the equity in your home is one of the smartest ways to make your money work for you. The loanDepot Cash-Out Refinance loan allows you access to the cash you need to up to 85% loan to value of the equity you've built in your home. So if your home value is $200,000, you can borrow up to $170,000. It's money you can use for just about any purpose.
Using your Home Equity could be the right choice:
Consolidate high-interest credit card debt – at a lower interest rate
Buy a second home – with as little as 5% down
Make improvements – to increase the value of your home
Pay for college – so your children get the education they deserve
Get the cash you need for a large purchase - it's really up to you
Quick Facts about a loanDepot Cash-Out Refi using your Home Equity :
No mortgage insurance required for any loan type
Cash out-up to 85% loan to value
Affordable, consolidated monthly payments
A full suite loan options is available
Not a second mortgage