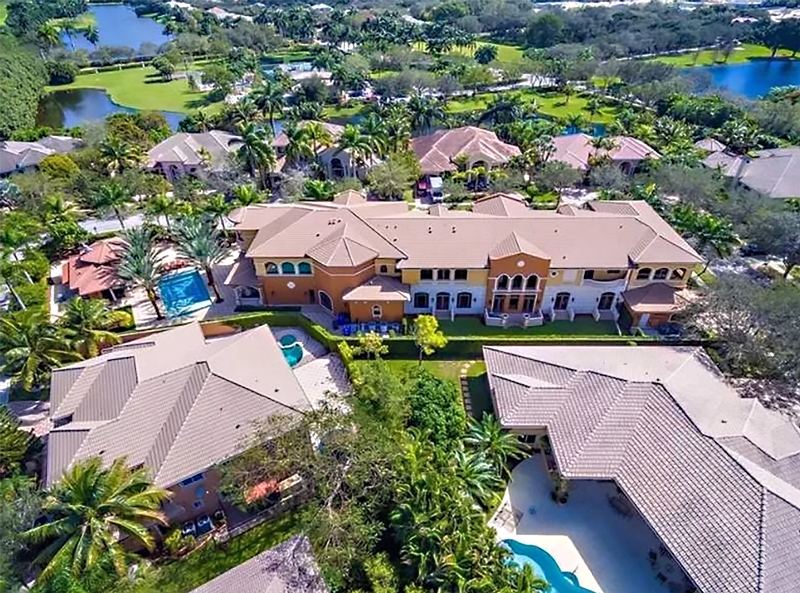 With the National Football League in the thick of the season, you might notice a trend among fans. They're more interested in player performance than team results.
Why? Fantasy football is an obsession that has swept the nation, where fans draft players before the season, then compete for points in online leagues.
Say you're a fan of the Tennessee Titans. You might like the team, but your fantasy love strays, maybe toward Carson Wentz, the hot rookie quarterback of the Philadelphia Eagles. That's because he's on your fantasy team, amassing serious touchdown passes and adding to your point total.
Considering how popular football is to our fans at loanDepot – fantasy or live action – we took a look at the homes of some of the most elite athletes in the league. Once these dream homes get your creative juices flowing, speak with a loanDepot licensed loan officer about your home purchase options.
Have a peek at what it's like to live as one of the greatest football players and maybe get a design idea. With a down payment of 20 percent and credit score of 750 or above, here's roughly what a monthly home loan payment would be* if you wanted to live like the NFL's best:
Antonio Brown (wide receiver, Pittsburgh Steelers): Brown, whom ESPN recently called the best bargain player in the league, lives in an 8,797-square-foot, six-bedroom and 6 ½-bathroom mansion (photo above). The 28-year-old paid $1.91 million for the spacious digs in Gibsonia, Pa., in 2014 with a $1.528 million conventional, adjustable-rate home loan, public records show. At current interest rates, Brown's payment is $6,776 a month. That wasn't enough for the NFL star; earlier this year he also bought a $6.6 million offseason retreat in Fort Lauderdale, Fla. The 18,000-square-foot, 12-bedroom, 13 ½-bathroom, Mediterranean-style palace comes equipped with a movie theater, gym and its own private synagogue.[1] The monthly payment on this behemoth would run around $30,400 a month with a 20 percent down payment.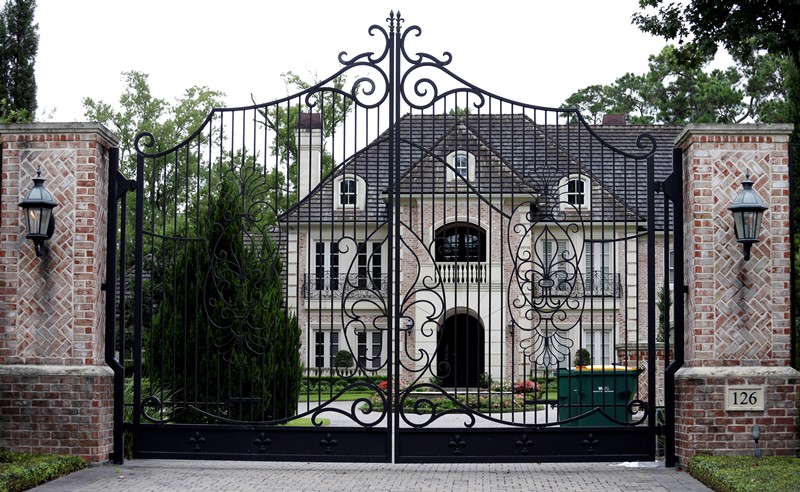 Adrian Peterson (running back, Minnesota Vikings)
Peterson, 31, has homes in Minnesota and his native Texas. Before the 2016 season, he was aiming to sell this 10,582-square-foot, six-bedroom, 8 ½-bathroom Texas abode, which is apparently too far from his gym in the Houston Heights neighborhood.[2] He bought the home in 2013 for $3.5 million with a $2.8 million conventional, 15-year home loan, public records show. Amortized over 15 years, the payment on this pad is a whopping $19,900 a month; no wonder he was trying to sell. The nearly 9-acre estate, which Peterson listed for $8.5 million but reduced to $6.7 million, is a 45-minute commute to his gym through Houston's usually snarled traffic. According to the listing, the custom-built home features 1,700 square feet of outdoor living space with two outdoor kitchens and a two-story library, walk-in wine cellar, media room and game room with full bar.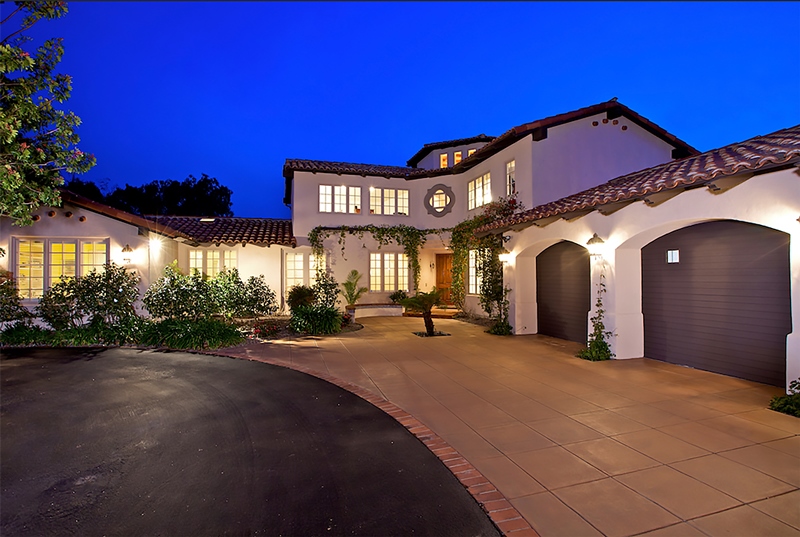 Aaron Rodgers (quarterback, Green Bay Packers)
During the season, two-time NFL Most Valuable Player Rodgers lives in an unassuming, four-bedroom, 2 ½-bathroom waterfront home in Suamico, Wis. He bought it in 2005 for $442,500. After the season ends, he's off to his home in a wealthy San Diego enclave. This one really impresses: a four-bedroom, five-bathroom 5,771-square-foot, Spanish-style villa in Rancho Santa Fe. The 1-acre compound comes complete with tennis court, outdoor entertaining space, guest quarters, putting green, batting cage and lavish swimming pool. Rodgers bought the home in 2009 for $2.05 million with a conventional, 30-year $1 million mortgage, public records show, making his monthly payment approximately $4,400 plus taxes and insurance.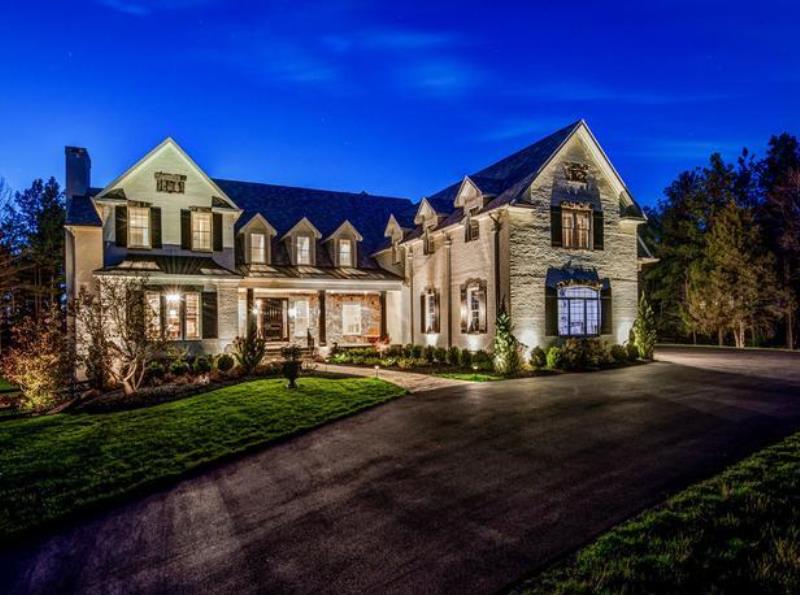 Robert Griffin III (quarterback, Cleveland Browns)
Griffin, better known to fans as RG3, is currently selling the Washington, D.C.-area home he bought for $2.5 million in 2013. The former Redskins QB took out a $1.997 million conventional, 30-year adjustable-rate mortgage to buy the 8,561-square-foot tricked-out mansion. The four-bedroom Virginia estate boasts six bathrooms, wine cellar with wet bar, pool, home theater and an elevator. With an adjustable-rate of 2.13 percent at the time of purchase, Griffin's monthly payment comes to $7,514, exclusive of property taxes and insurance. The home is listed for sale at $2.749 million.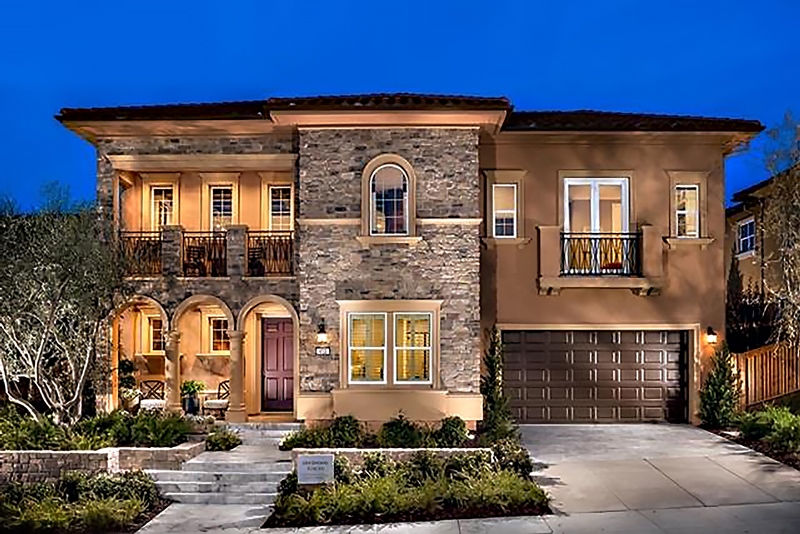 Derek Carr (quarterback, Oakland Raiders)
Carr is leading the Oakland Raiders to their best start in more than a decade, so the gritty blue-collar fan base of the Oakland Raiders might not mind that the 25 year-old Fresno State alum lives more like the wine-and-cheese Google millionaire crowd in the Bay Area. He bought a new home in Danville, Calif., over the summer. This 4,825-square-foot, 5-bedroom, 5-1/2 bathroom home is in a new development in Contra Costa County adjacent to the renowned Blackhawk Country Club. The sales price was $1.65 million and the Carrs took out a $1.32 million conventional, 30-year mortgage. Carr, a second-round pick in 2014, signed a four-year, $5.37 million contract in May 2014.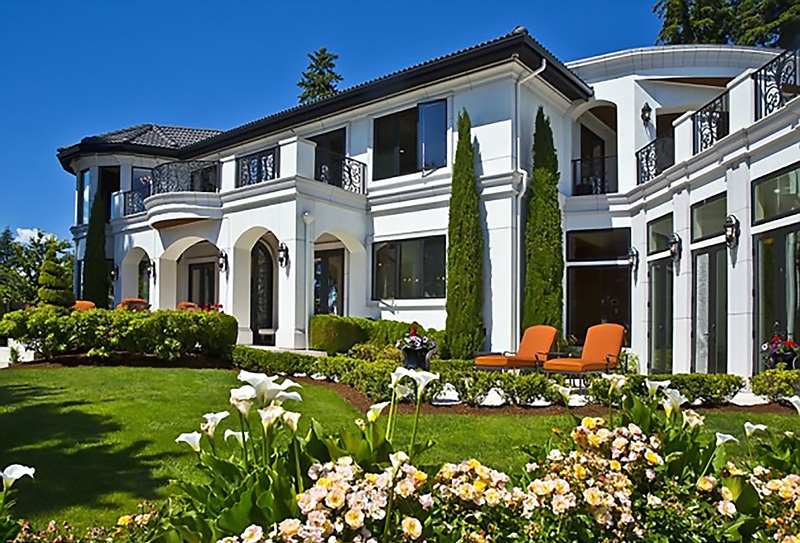 Russell Wilson (quarterback, Seattle Seahawks)
Before the ink on his $87.5 million contract with the Seahawks even had time to dry, Wilson had plunked down $6.7 million on this Bellevue, Wash., manse in 2015.[3] Records show he used a $4.355 million, 30-year adjustable-rate mortgage to buy the 10,740-square-foot estate, which was built in 2008. With six bedrooms, seven bathrooms and a 1,350-square-foot garage, the palatial home sits on two-thirds of an acre and features breathtaking views of Lake Washington and nearby Mercer Island. At the time of purchase, Wilson's home loan had an adjustable interest rate of 3.5 percent, making his monthly mortgage payment approximately $19,500 a month.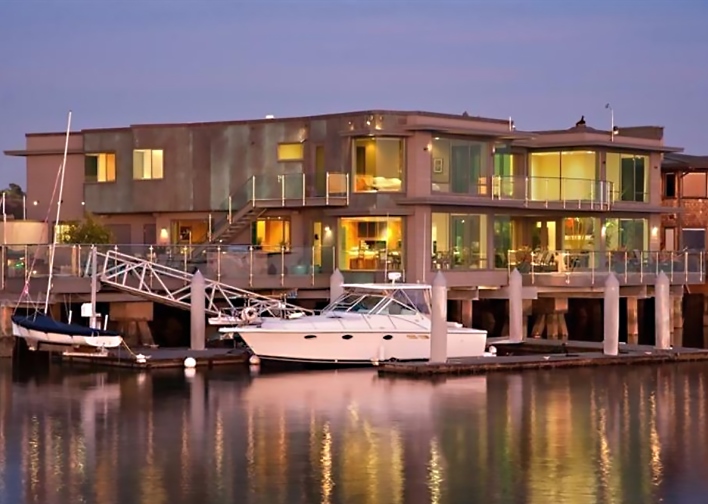 Marshawn Lynch (running back, retired)
Marshawn Lynch continues living up to his nickname, Beast Mode, off the field. The 30-year-old Oakland native, who retired from the Seahawks after the 2015-2016 season, bought this $3.6 million pad in the San Francisco Bay Area in 2012. The five-bedroom, six-bathroom waterfront home sits on 134 feet of bay-view property and includes a 58-foot-long boat dock, wine cellar, home theater and elevator. To buy the home, Lynch used a $1 million, 30-year adjustable-rate home loan at 5 percent interest. His monthly payment on the posh pad is approximately $5,400.

*Unless otherwise noted, monthly payments were calculated at 3.4 percent, which was the average for a conventional loan, with 20 percent down payment and a 750 credit score at the time of publication.
For more information about purchasing your dream home, speak with a licensed loan officer.