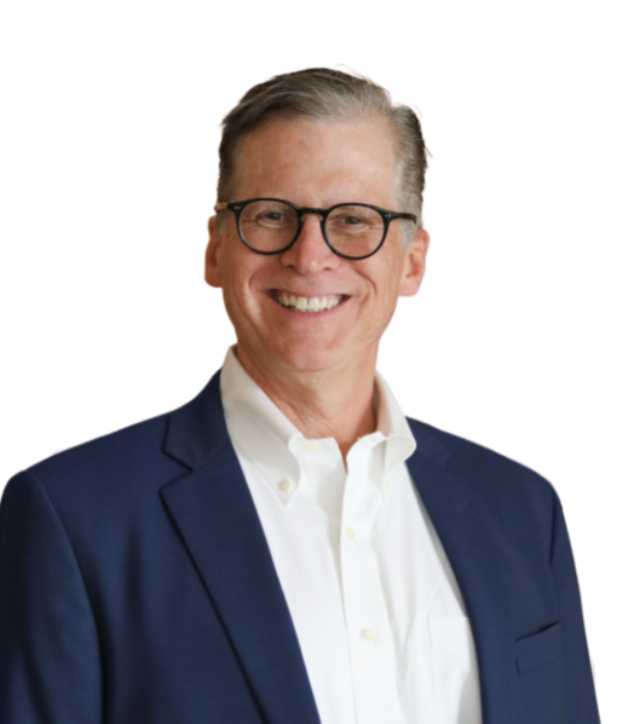 Frank Martell
President and CEO
As president, CEO and a member of loanDepot's board of directors, Frank Martell is responsible for all of the company's daily operations, including oversight and direction of its multi-channel origination model as well as the mortgage-adjacent digital products and services group. He is known for delivering scaled market leadership and consistent growth in revenues and profitability that result in significant stakeholder value creation.
Prior to joining loanDepot, Frank spent more than a decade in leadership roles of increasing responsibility at CoreLogic, where he cemented the company's reputation as the gold standard for real estate data, intelligence, and analytics. Joining CoreLogic as the company's chief financial officer and chief operating officer, he went on to assume the position of CEO and member of the board. During his tenure, Frank also was instrumental in transforming CoreLogic into a global leader in residential property data, analytics and digital platforms with a corresponding 10X increase in market capitalization.
In 2016, he received the HousingWire Vanguard Award in recognition of his distinguished leadership in the housing industry. He also served on the boards of the Mortgage Bankers Association and the Harvard Joint Centers for Housing Studies. Frank was also recognized each of the past 5 years as one of Orange County, California's 500 most influential leaders by the Orange County Business Journal.
Before joining CoreLogic, Frank held a variety of senior positions in the marketing, financial services and business information sectors. He spent the first 15 years of his career at General Electric and subsequently held leadership roles including chief operating officer at Nielsen Corporation (formerly AC Nielsen) and chief executive officer of the Western Institutional Review Board.
A passionate supporter of building strong communities, Frank serves on the boards of the Marine Corps Scholarship Foundation, the largest and oldest group supporting the sons and daughters of active and prior service Marines, and Operation HOPE, a provider of financial literacy and empowerment for youth and minority communities. He also serves on the Boards of Compass, Inc., a technology-enabled residential real estate brokerage and Bank of the West, a wholly-owned subsidiary of BNP Paribas and Compass, Inc.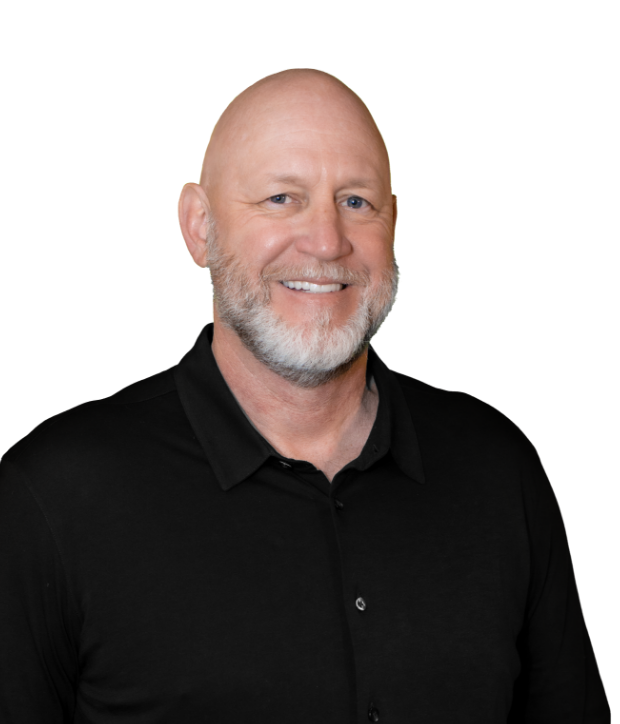 Jeff Walsh
President, LDI Mortgage
As president of LDI Mortgage, Jeff Walsh is responsible for top-line mortgage revenue across the enterprise, including the company's direct to consumer, in-market and joint venture channels. A seasoned executive with more than 30 years' experience in mortgage originations, Jeff has helped his teams successfully navigate a variety of economic cycles.
Since joining loanDepot in 2012, Jeff has played a pivotal role in virtually every milestone in the company's history—including expanding its footprint from a thriving direct-to-consumer lender to becoming a multi-faceted, nationally recognized nonbank mortgage lender. Prior to joining loanDepot, Jeff held leadership roles with Ameriquest Mortgage and Town and Country Credit.
Jeff attended West Valley College in Saratoga, CA and Evergreen Valley College in San Jose, CA, as well as executive development programs at the University of North Carolina's Kenan-Flagler Business School and the Colorado Springs Center for Creative Leadership.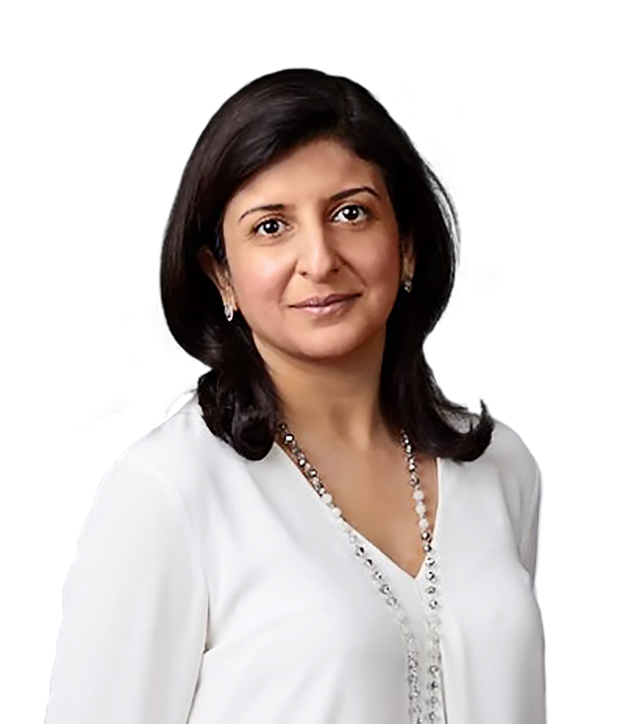 Zeenat Sidi
President, LDI Digital Products and Services
As president of LDI Digital Products and Services, Zeenat Sidi leads the strategic development of the company's mortgage-adjacent digital-first products and services that complement the company's core mortgage and servicing operations platform.
A senior fintech and financial services executive, Zeenat brings 25 years' experience in P&L leadership, digital transformation, risk management, operations and strategy from several financial institutions in the U.S. and Canada.
Prior to joining loanDepot, Zeenat was business head of digital banking and financial services at Mission Lane. Previously, Zeenat served as executive vice president and group business unit leader for lending at SoFi and the general manager of enterprise lending, investing and data at Galileo Financial Technologies (a SoFi company). She has also held leadership positions at Capital One, RBC, Fair Isaac & Company and Experian.
Zeenat holds an MBA with Fuqua Scholar Distinction from Duke University, a Master of Science in Operations Research from Stanford University, and a Bachelor of Science in Systems Analysis from the University of Miami. She serves as the Chair of the Audit Committee of the Board for the Texas Women's Foundation, the largest regional non-profit women's fund in the country committed to advancing positive social and economic change for women and girls.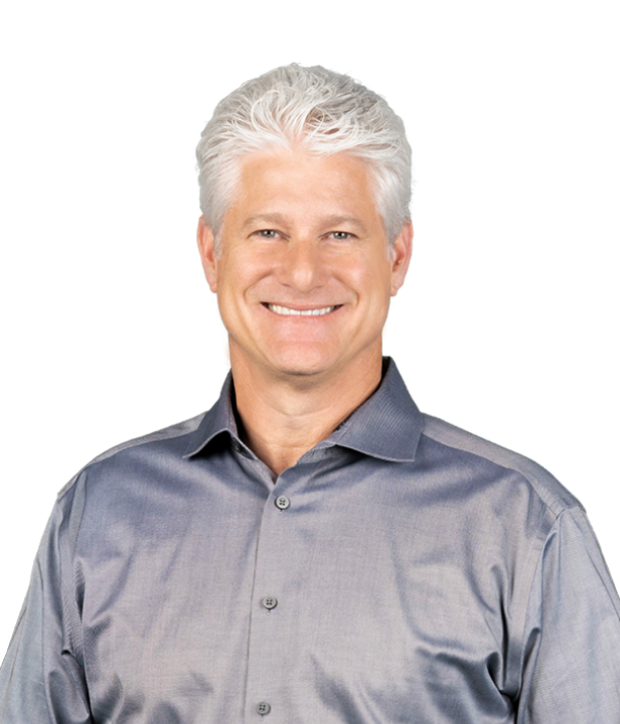 Dan Binowitz
Managing Director of Operations and Servicing
As managing director of operations and servicing, Dan Binowitz is responsible for all pre-funding and post-funding operations including processing, underwriting, closing, post-closing and servicing. In this position, Dan is focused on cultivating life-long relationships with our customers and ensuring an exceptional experience from the time of origination throughout the life of the loan.
Dan joined loanDepot in 2011, lending his 30 years of mortgage lending and financial services experience to strengthening agency and investor relationships while leading loan trading, hedging, servicing, and post-close efforts. Dan assumed leadership of loanDepot's servicing unit in 2015, stewarding the successful transition from an outsourced, third-party subservicing model to a fully in-house function.
Before joining loanDepot, Dan held a variety of leadership positions in the financial services industry, including Freemont Investment and Loans, LH Capital Management and PMAC Mortgage Services. At PMAC, Dan worked to negotiate the sale of the company and subsequently facilitated the transition of the business to the new owners and management team.
Dan is a graduate of the University of Michigan, where he earned his Bachelor of Arts in Economics. He also serves on the MERS Advisory Council and previously served on the Secondary Marketing Advisory Councils for Freddie Mac and Fannie Mae.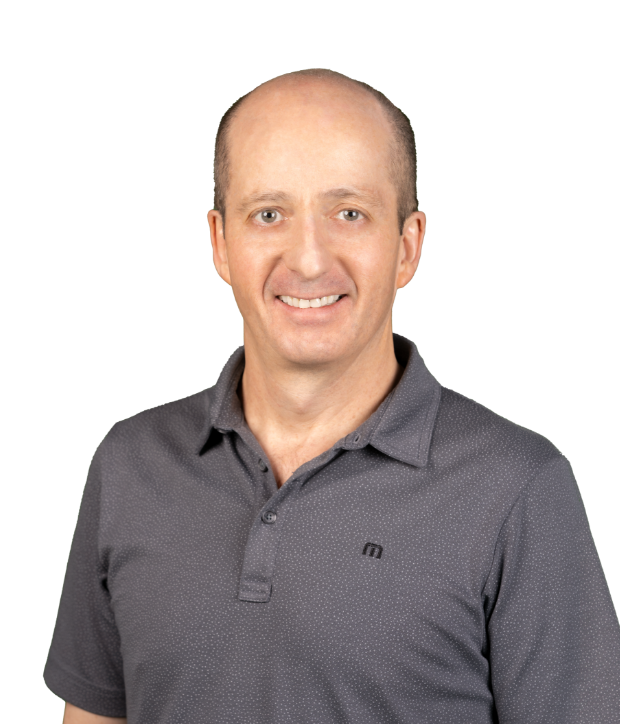 George Brady
Chief Information Officer
As chief information officer, George Brady is the company's top technology executive and oversees all of loanDepot's technology capabilities, including its groundbreaking proprietary platform, mello®.
With a special talent for spearheading technological innovation, George continues to cultivate a culture of technical excellence as he and his team expand the company's capacity to meet and exceed customer expectations. Under George's leadership, loanDepot continues to advance in its ongoing quest to change the game for customers and originators and transform mortgage lending.
George brings nearly 35 years of technology and innovation leadership across a variety of financial services firms, most recently serving as chief technology officer at Capital One. There he led a comprehensive digital transformation of that company's software and risk management capabilities. Prior to that, George held technology leadership roles at Fidelity Investments, Goldman Sachs, Deutsche Bank, and Morgan Stanley.
George earned his Bachelor of Science in Computer Science at Stony Brook University.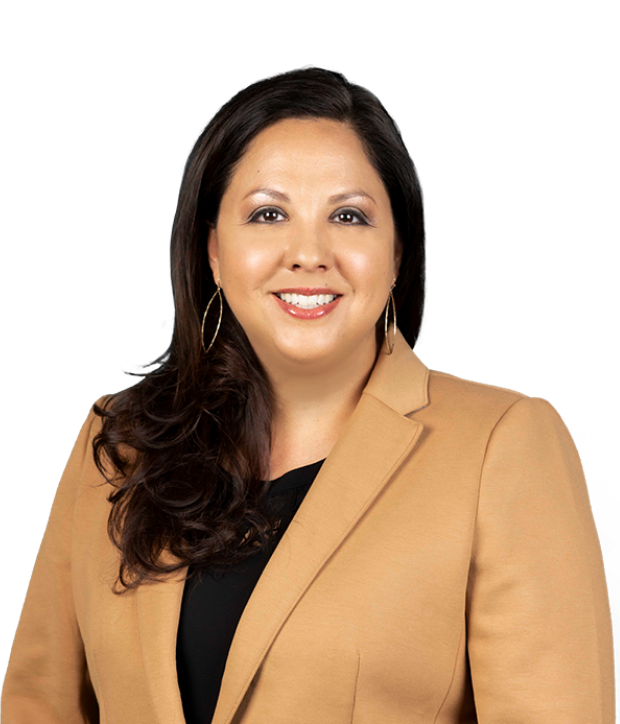 Nicole Carrillo
Chief Accounting Officer
As chief accounting officer, Nicole Carrillo is responsible for managing the company's financial and accounting operations, investor relations, corporate real estate, internal audit and vendor management functions.
Nicole brings two decades of experience to her role, having most recently served as chief financial officer of Opus Bank, where she oversaw all accounting and financial functions, including financial performance, planning and reporting, liquidity management, investment portfolio performance, capital and interest rate risk management and the coordination of external auditors, investors and banking regulators. Nicole also was part of the management team that led Opus Bank through its initial public offering in 2014.
Prior to Opus Bank, Nicole was a senior manager in the audit practice of KPMG, LLP, serving a variety of private and public financial services clients.
Nicole holds a Bachelor of Science in Accounting from Loyola Marymount University and is a California Chartered CPA. She also serves on the board of the Boys and Girls Club of Central Orange Coast.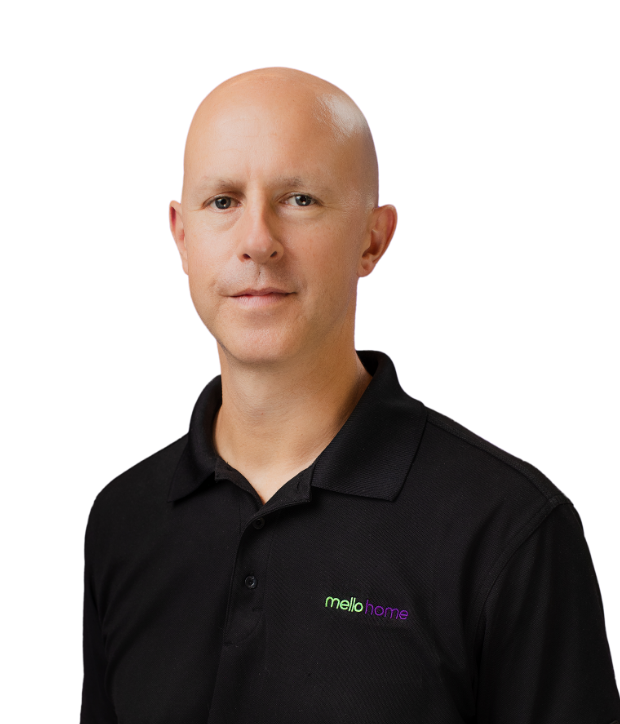 Jeff DerGurahian
Chief Investment Officer and Head Economist
As chief investment officer and head economist, Jeff DerGurahian leads the company's secondary and capital markets efforts and delivers data-driven insights at the crossroads of the US economy and mortgage and housing markets. Through extensive research, DerGurahian and his team analyze the factors facing today's unprecedented markets, forecasting mortgage origination and macroeconomic trends to shape loanDepot's business strategy. Among his responsibilities are investor relations, loan trading, hedging, pricing strategies and product development.
Jeff joined loanDepot in 2012, shortly after the company was founded. Over the course of the last decade, Jeff has served as a valued advisor and supported the company by enhancing and expanding loan sale execution channels and financing facilities, including establishing three de novo sponsors for private label securitizations. He has also overseen the growth of the mortgage servicing rights portfolio and in-house servicing platform.
Before joining loanDepot, Jeff served as executive vice president, capital markets for Prospect Mortgage, LLC (formerly MetroCities Mortgage). Prior to that, he worked as a hedge manager at Tuttle Risk Management Services.
Jeff graduated from the University of Virginia with a Bachelor of Science in Finance.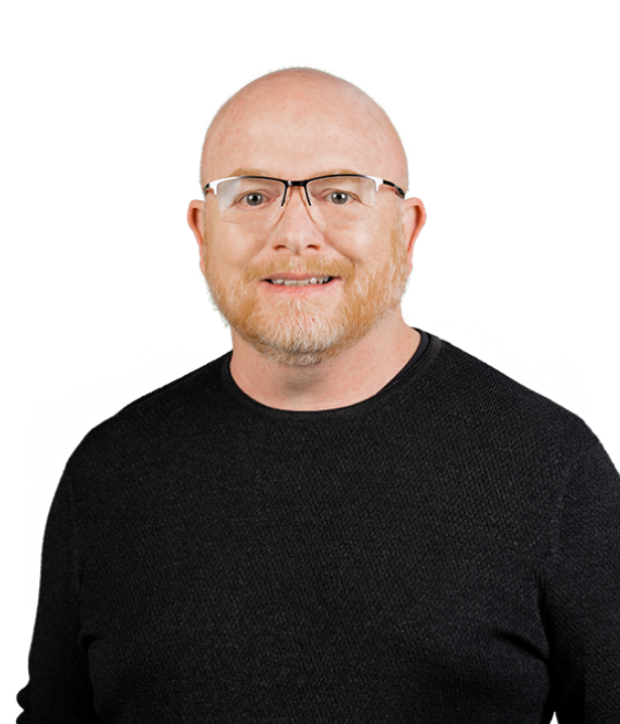 Patrick Flanagan
Chief Financial Officer
As chief financial officer Pat Flanagan is responsible for managing all of loanDepot's financial actions, including its accounting, treasury, tax, corporate finance and investor and lender relations activities.
Over the past 30 years, Pat has managed the origination, acquisition and management of more than $600 billion of residential mortgage and residential real estate-related assets. He also has expansive expertise in debt and equity capital markets, securitization and structured financial products.
Prior to joining loanDepot, Pat served as executive vice president at Carrington Mortgage Services and held a variety of executive positions within the capital management, mortgage lending and digital financial industries. He was the founder and chief executive officer at Cove Financial Group, managing director at Cerberus Capital Management and president of New Century Mortgage Corporation.
Patrick is a graduate of Monmouth College.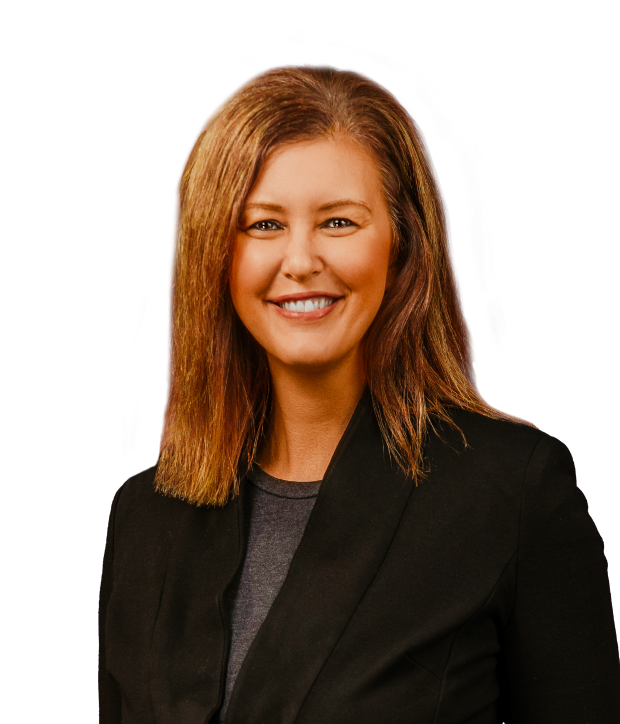 TJ Freeborn
Chief Administrative Officer
As chief administrative officer, TJ Freeborn leads the company's brand marketing, corporate communications, corporate giving, enterprise project management, customer care, and meetings and events teams.
She brings nearly 30 years of financial services experience, including nearly 15 years in the home lending industry, to her role. Utilizing her deep and varied background, TJ frequently leads cross-functional strategic initiatives and serves as a critical partner to the entire executive team. In 2021 she led the development of loanDepot's national sports marketing strategy, cementing partnerships with Major League Baseball and the Miami Marlins, as well as spearheading loanDepot's nationally recognized Home Means Everything campaign.
Before joining loanDepot, TJ held various leadership positions at Discover Financial Services, where she led home equity loan operations and servicing, as well as marketing acquisition, customer experience and creative development for Discover's mortgage products. Prior to Discover, she served as vice president, marketing at Wells Fargo Home Mortgage. In this role, TJ was responsible for branding and creative development and was a key partner on cross-functional regulatory and strategic initiatives such as the SAFE Act implementation and multi-channel marketing-on-demand platform launches.
TJ is a graduate of Grand View College in Des Moines, Iowa, where she was an inaugural member of the college's Logos Honors Program. A passionate supporter of veterans' issues, TJ has been an active volunteer with the War Heroes on Water sportfishing tournament since its inception in 2018.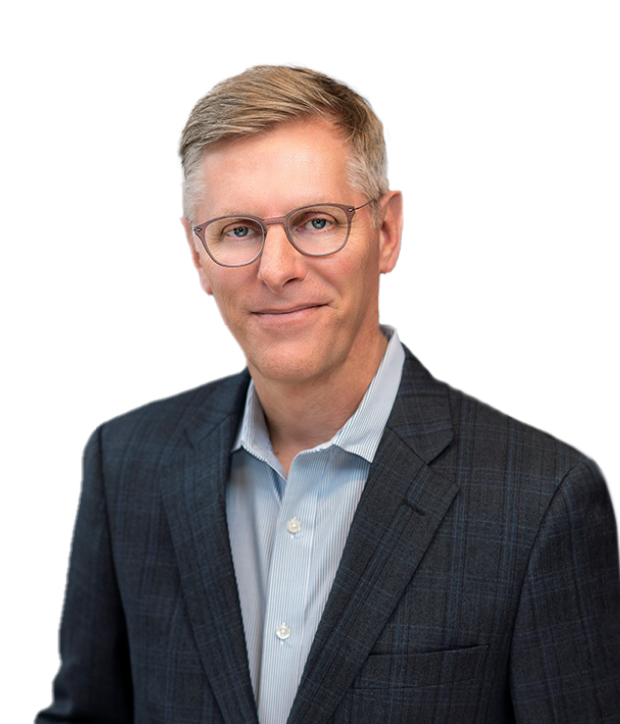 Joe Grassi
Chief Risk Officer
As chief risk officer Joe Grassi is responsible for loanDepot's enterprise risk management program. A proven senior leader known for delivering exceptional results, Joe's expansive expertise within the real estate and financial services industries and substantial regulatory experience helps ensure the company delivers on its commitment to superior customer service.
His responsibilities include the overall direction and strategy of the company's risk management program, including the design and implementation of both enterprise- and loan-level governance policies and procedures. Additionally, Joe provides strategic counsel on the management of potential risks to help reduce the frequency and severity of operational issues and losses, in addition to positioning the company for continued growth.
Joe brings more than 35 years' experience in real estate finance and consumer lending compliance and law to the role, which includes leadership positions within such companies and government agencies as Celebrity Home Loans, the United States Department of Housing and Urban Development, Guaranteed Rate, and Prospect Mortgage. He also spent time at Freddie Mac.
Notably, Joe spent 20 years as a senior attorney for Fannie Mae, including as the lead counsel for the multifamily and single family businesses. He ultimately served as the interim general counsel and corporate secretary for Fannie Mae, where he was responsible for overseeing Fannie Mae's legal and government and industry relations departments and providing strategic counsel to the CEO and Board.
Joe began his career at Philadelphia-based law firm Obermayer, Rebmann, Maxwell & Hippel and holds both a Juris Doctorate and Bachelor of Science in Business Administration from Villanova University.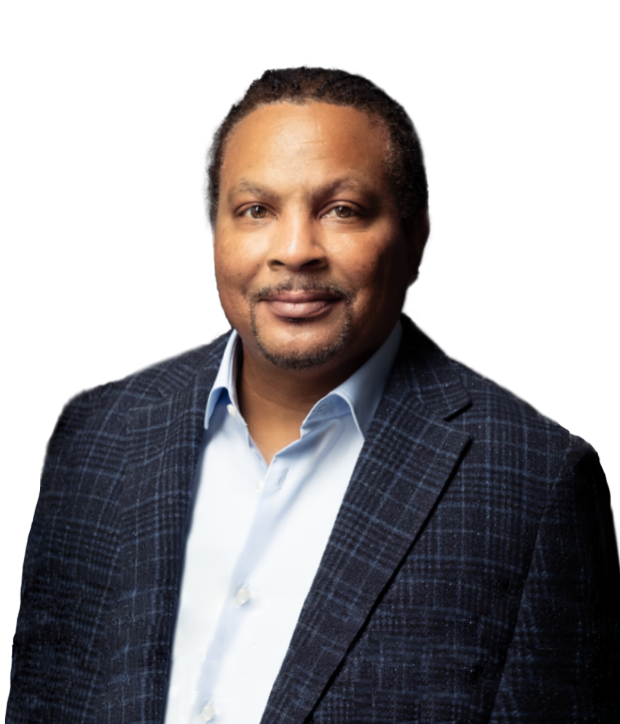 Gregg Smallwood
Chief Legal Officer, Corporate Secretary
As chief legal officer and corporate secretary, Gregg Smallwood oversees all aspects of loanDepot's legal strategy and operations as well as various enterprise, shareholder and corporate governance matters, playing a key role in ensuring the company continues to provide exceptional service to its customers, employees and investors.
Gregg has represented major financial services institutions across all aspects of compliance with state and federal law, corporate transactional matters, regulatory enforcement and class action litigation for the majority of his legal career. His areas of expertise include developing and implementing legal initiatives, managing and reducing risk, executing strategic plans and achieving revenue performance targets.
Prior to joining loanDepot, Gregg served as general counsel and executive vice president for Caliber Home Loans. He's also held senior roles at Bank of America, Morgan Stanley, Saxon Mortgage, GMAC ResCap and Chase Manhattan Mortgage Corporation. He started his career as an attorney at L'Oréal Cosmetics Corporation.
Gregory holds a Juris Doctorate from Seton Hall University School of Law and Bachelor of Arts from the University of Maryland.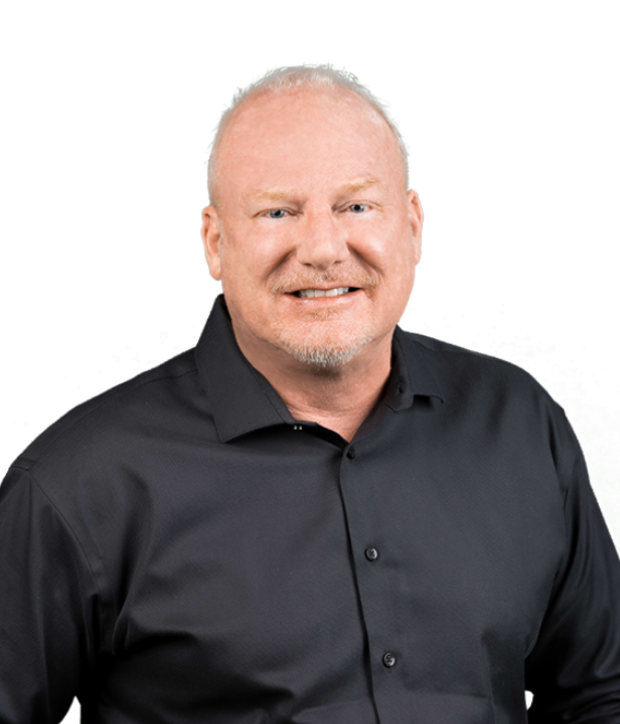 Kevin Tackaberry
Chief Human Resources Officer
As chief human resources officer, Kevin Tackaberry is a results-driven leader with a longstanding history of success in human capital strategy, organizational development, change management, talent acquisition, training, workforce optimization and total rewards. In his role, Kevin leverages his exceptional communications and interpersonal skills to motivate all levels of the company to work together to achieve common goals.
Kevin brings more than 30 years' experience in human resources to his position. A specialist in leading organizations through complex change and high growth, Kevin is focused on improving internal processes and leveraging technology to bring forth innovation. He also is dedicated to helping loanDepot continue to expand its diverse and talented workforce and meet its organizational goals.
Prior to joining loanDepot, Kevin served as chief human capital officer at Prospect Mortgage, LLC, and senior vice president and chief administrative officer for Triad Financial, a division of Ford Motor Credit Company. He also has held human resources leadership positions at Gateway and 3M.
Kevin graduated from Michigan State University with a Bachelor of Science in Engineering and a Master of Business Administration in Human Resources. He is a member of the Society for Human Resource Management, and has served as president, affiliate president and board member of the National Human Resources Association.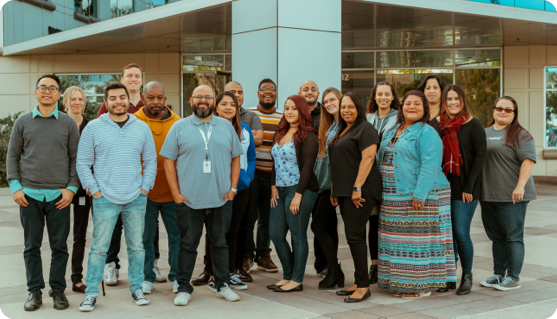 Let's build
our future, together
We are passionate about helping Americans achieve the dream of homeownership. Join a team where you can make a difference, each and every day.
{{ restartModalCopy.subheading }}
{{ restartModalCopy.paragraph }}
{{ closeModalCopy.subheading }}
{{ closeModalCopy.paragraph }}
{{ loanOfficerModalCopy.subheading }}
{{ loanOfficerModalCopy.paragraph }}
This page is protected by reCAPTCHA and the Google Privacy Policy and Terms of Service apply.