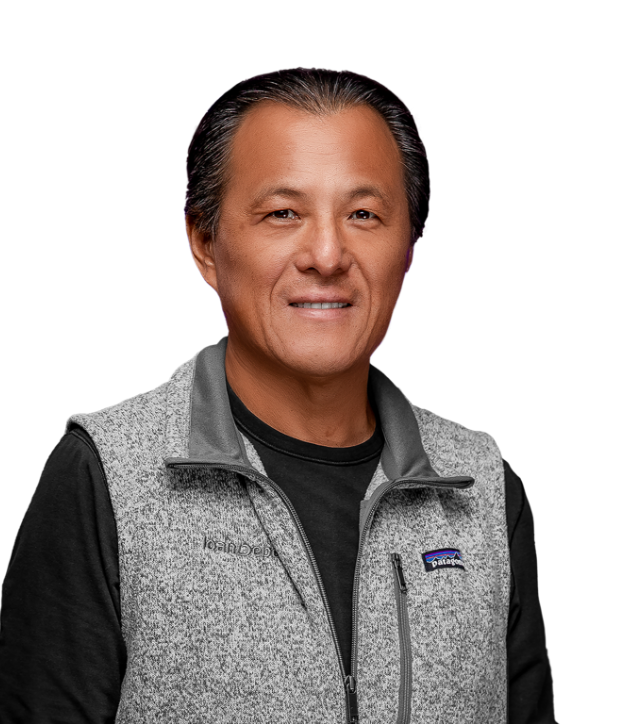 Anthony Hsieh
Founder and CEO
Anthony Hsieh is a first-generation American and self-made entrepreneur. Born in Taiwan, he immigrated to the United States with his parents when he was a young child. As the family's appointed representative, Anthony became adept at negotiating major purchases while also managing larger financial decisions at a very young age. These early life experiences left an indelible mark, and instilled within him the importance of helping families across the nation attain their dreams of homeownership. Beyond that, these experiences ignited a passion to create technology that would transform the mortgage experience into something clear and straightforward.
Today, Hsieh is known for his entrepreneurial spirit and his technological vision. A national mortgage industry expert and innovator who has successfully navigated multiple housing and economic cycles, Hsieh is highly regarded for his market timing and industry acumen, and his commentary is regularly sought out on air and on stage. Hsieh also is a dedicated philanthropist, overseeing the distribution of millions of dollars in charitable donations to organizations nationwide.
The companies that Hsieh has founded over the course of his career are highly regarded both for their inventive approach as well as the business integrity by which they are operated. Known for prioritizing innovation within his companies, Hsieh's commitment has ultimately transformed the way in which the entire mortgage industry is able to serve its customers. And, thanks to his skillful leadership and tireless work ethic, together with the support of his world-class engineering team, he has brought his vision of a fully digital ecosystem to life.
Hsieh's relentless pursuit of innovation is fed by a desire to lead the industry with honesty and integrity. He founded loanDepot in 2010 with a commitment to responsible lending and a goal of exceeding customer expectations. The timing was courageous, as many lenders were choosing to leave the industry following the 2008 economic crisis. Not only did he and the company succeed, it excelled, growing from less than 50 employees to become a 7,000-plus-strong workforce. Today, the company is well known as a national lending powerhouse, and has funded more than $212 billion since its inception.
As it enters its second decade, the company continues to lead the charge—and the industry—in a number of notable ways. Hsieh's vision of a more streamlined and understandable mortgage experience has led to the development of the company's proprietary mello™ software platform, which today powers every experience between the company's loan officers and its customers. The mello platform also serves as the foundation for the company's mello™ smartloan, the world's first end-to-end fully digital mortgage. Both innovations make the mortgage experience easier, more intuitive, and more in line with customer expectations. Hsieh's innovations also have spurred the industry to find similar digital solutions, to the benefit of future homebuyers.
Prior to founding loanDepot, Hsieh successfully established two other innovative mortgage companies. In 2002, he established HomeLoanCenter.com, the first online lender to offer a full spectrum of home loan products in all 50 states. HomeLoanCenter.com featured live interest rate quotes and loan offerings that were tailored to borrower needs and credit profiles. Hsieh continued to lead the business for three years after merging with IAC/Interactive subsidiary LendingTree in 2004.
In 1989, Hsieh acquired a mortgage brokerage company which he transformed into LoansDirect.com, taking advantage of the upswell of activity surrounding the debut of internet-based commerce. The company remained one of the most profitable and successful mortgage lenders through the 1990s, and was acquired by E*TRADE Financial in 2001.
Hsieh's heartfelt commitment to the communities in which loanDepot serves, and his desire to impact the lives of Americans nationwide, is well known. Over the course of his career, Hsieh has led the donation of millions of dollars to support initiatives that have provided much-needed support to families across the country. And, individually, Hsieh has dedicated himself to establishing and supporting initiatives dear to his heart.
In 2018, he conceptualized War Heroes On Water (WHOW), an annual event dedicated to celebrating combat-wounded war veterans. WHOW brings together two of Hsieh's passions—sportfishing and helping our nation's greatest heroes, the veteran community. Hsieh's depth of experience as the captain and owner of Team Bad Company is legendary. He and his team are the winningest competitive sportfishing team in the history of the sport, having earned more than $8M in total prize money, including winning the prestigious Bisbee's Black and Blue fishing tournament in Cabo San Lucas, which earned the team a $3.9 million prize purse, and which remains the largest single payout in sportfishing history. Most recently the team set a new world record, catching 330 billfish in a single day, and a total of 900 striped marlin over the course of a four-day trip in Mag Bay, off Mexico's Baja Peninsula.
With the assistance of the Southern California sportfishing community, Hsieh and his fellow anglers gather veterans from across the country for each year's WHOW event. Over the course of the memory-making weekend, these veterans form lifelong bonds while also experiencing the thrill of big game fishing. Under Hsieh's direction, the event has raised almost $1M in just two years, funding an extensive array of therapeutic services for veterans.
Most recently, in response to the COVID-19 crisis, Hsieh directed the company's donation of $1 million dollars to support the individuals, families, first-responders and health care professionals impacted by COVID-19. The funds provided essential meals and services to thousands of impacted individuals and families nationwide. In addition, Hsieh encouraged team members to participate in a variety of virtual volunteer efforts, enabling the 7,000-strong Team loanDepot workforce to make an impact for families in need.
A true entrepreneur, Hsieh has always challenged himself to "do the right thing" both for his company and for the mortgage industry. His ultimate goal remains the continued transformation of the mortgage experience for individuals and families nationwide, ensuring that the American dream of homeownership is attainable for all.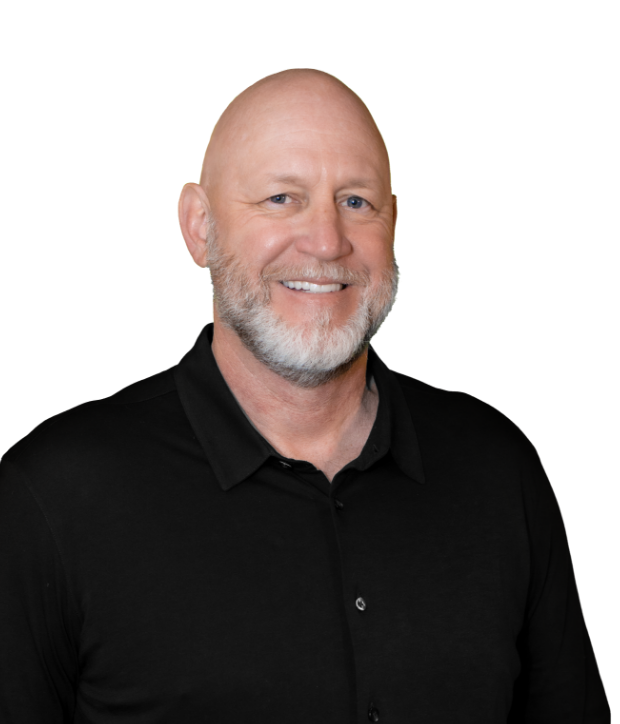 Jeff Walsh
Sr. EVP, Chief Revenue Officer
Jeff Walsh, Chief Revenue Officer, has a wide-ranging role that touches a broad swatch of the Company's activities. In addition to overseeing the technological development of the Company's products and the IT team, he also leads the Company's Retail, Wholesale and JV production and operations activities. Further, Walsh also has oversight of the Human Resources team as well as the Company's Closing USA escrow and title services unit.
Walsh joined loanDepot in 2012, bringing with him more than 20 years' experience in mortgage lending. During this tenure, he has overseen the growth and production of many of the Company's departments, including operations, processing, human resources, vendor management and escrow.
Prior to joining loanDepot, Walsh served as Chief Operating Officer at Ameriquest Mortgage Company, where he transformed its technology platforms and developed proprietary modeling systems for collections and loss mitigation. Walsh also has served as President of Town and Country Credit, where he led the expansion of its 50 nationwide offices.
Walsh attended West Valley College in Saratoga, California and San Jose City College in San Jose, California. He also attended executive development programs at the University of North Carolina's Kenan-Flagler Business School and the Colorado Springs Center for Creative Leadership.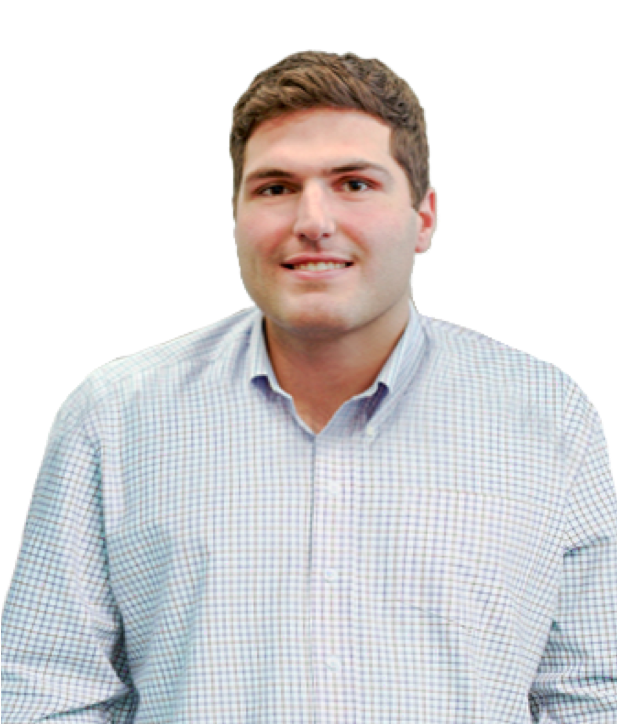 Richard Calle
EVP, Chief Strategy Officer
Richard Calle, EVP Chief Strategy Officer, leads the Company's strategic and financial planning efforts for existing business channels as well as new ventures. His responsibilities also include executive oversight of enterprise growth initiatives, including new business expansion, mergers and acquisitions and business development.
Prior to joining loanDepot, Calle served as an investment professional at Parthenon Capital Partners, where he was responsible for evaluating investment opportunities and overseeing existing portfolio investments. Before joining Parthenon, Calle worked in the M&A groups at Barclays and Lehman Brothers in New York.
A graduate of Georgetown University, Calle holds a bachelor's degree in political economy.
Nicole Carrillo
EVP, Chief Accounting Officer
Nicole Carrillo, EVP, Chief Accounting Officer, is responsible for managing loanDepot's financial and accounting operations, investor relations, corporate real estate, internal audit and vendor management functions.
Carrillo brings more than 17 years' experience to the role, having most recently served as Chief Financial Officer of Opus Bank, where she oversaw all accounting and financial functions, including financial performance, planning and reporting, liquidity management, investment portfolio performance, capital and interest rate risk management and the coordination of external auditors, investors and banking regulators. Carrillo also was part of the management team that led Opus Bank through its initial public offering in 2014.
Prior to Opus Bank, Carrillo was a senior manager in the audit practice of KPMG, LLP, serving a variety of private and public financial services clients.
Carrillo has a Bachelor of Science in Accounting from Loyola Marymount University and is a California Chartered CPA. She also serves on the board of the United Way of Orange County and the Boys and Girls Club of Central Orange Coast.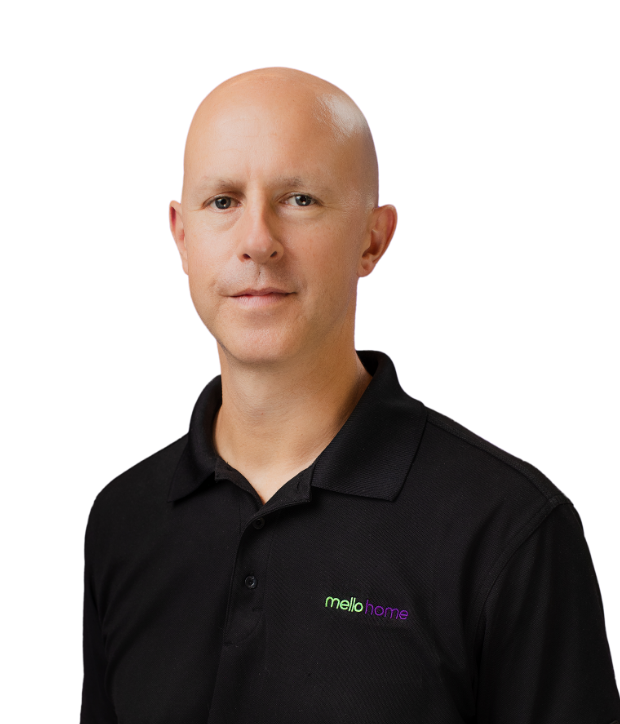 Jeff DerGurahian
Chief Capital Markets Officer
Jeff DerGurahian, Chief Capital Markets Officer, oversees the Company's secondary and capital markets efforts including investor relations, loan trading, hedging, pricing strategies and product development. DerGurahian has served in this capacity for eight years.
Prior to joining loanDepot, DerGurahian was EVP of Capital Markets for Prospect Mortgage, LLC, and also served as a hedge manager for Tuttle Risk Management Services before joining Prospect (formerly MetroCities Mortgage).
DerGurahian holds a bachelor's degree in finance from the University of Virginia.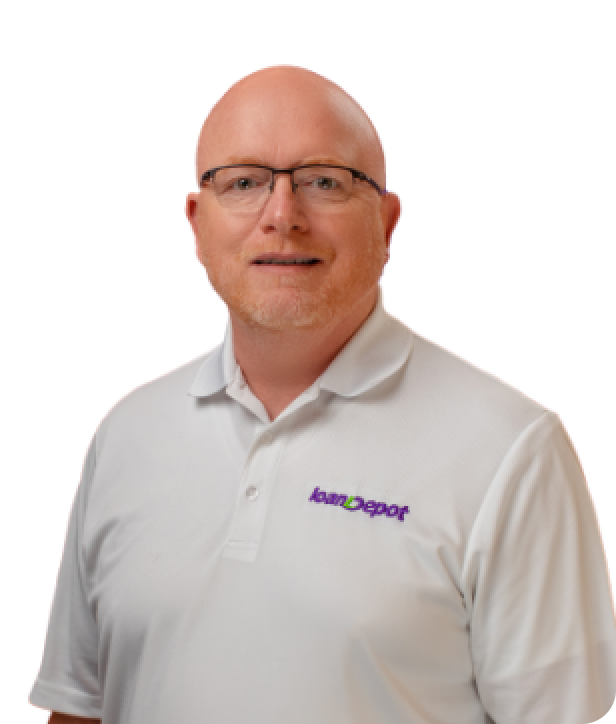 Patrick Flanagan
Chief Financial Officer
Patrick Flanagan, Chief Financial Officer, is responsible for managing all of loanDepot's financial actions, including its accounting, treasury, tax, corporate finance and investor and lender relations activities.
Flanagan brings more than 30 years' experience in investment management and consumer finance experience within the fintech lending space, having most recently served as Executive Vice President at Carrington Mortgage Services. His leadership roles include a variety of executive positions within capital management, mortgage lending and digital financial services industries.
A graduate of Monmouth College, Flanagan has managed the origination, acquisition and servicing of more than $400 billion in residential mortgage and residential real estate assets.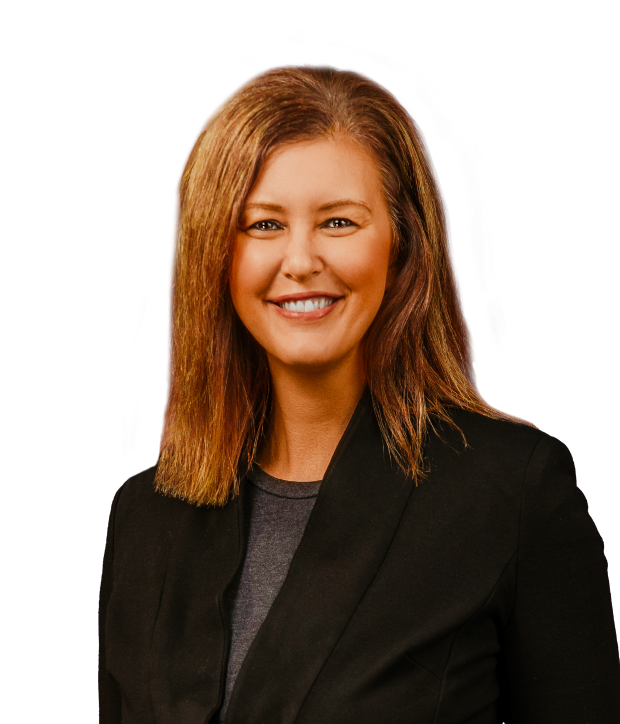 TJ Freeborn
EVP, Chief Administrative Officer
TJ Freeborn is the Executive Vice President, Chief Administrative Officer at loanDepot. In this role, TJ leads customer experience, employee experience, enterprise creative, communications and public relations practices for the company, as well as serves as a strategic partner on enterprise-wide cross-functional initiatives. TJ also co-manages loanDepot philanthropic and community outreach efforts and is one of the team leaders of the annual War Heroes on Water Tournament, which has raised hundreds of thousands of dollars for Veterans' services since inception.
TJ brings more than 25 years of financial services experience, and more than a decade of focused home lending expertise, to her role at loanDepot. Before joining the company, TJ held leadership positions at Discover Financial Services, wherein she led home equity loan operations and servicing, as well as oversaw marketing acquisition, customer experience and creative development for Discover's mortgage products. Prior to Discover, TJ served as Vice President, Marketing at Wells Fargo Home Mortgage. In this role, TJ was responsible for branding and creative development and was a key partner on cross-functional company regulatory and strategic initiatives, such as the SAFE Act implementation and multi-channel marketing-on-demand platform launches.
TJ is a graduate of Grand View College in Des Moines, Iowa, where she was a founding member of the college's Logos Honors Program.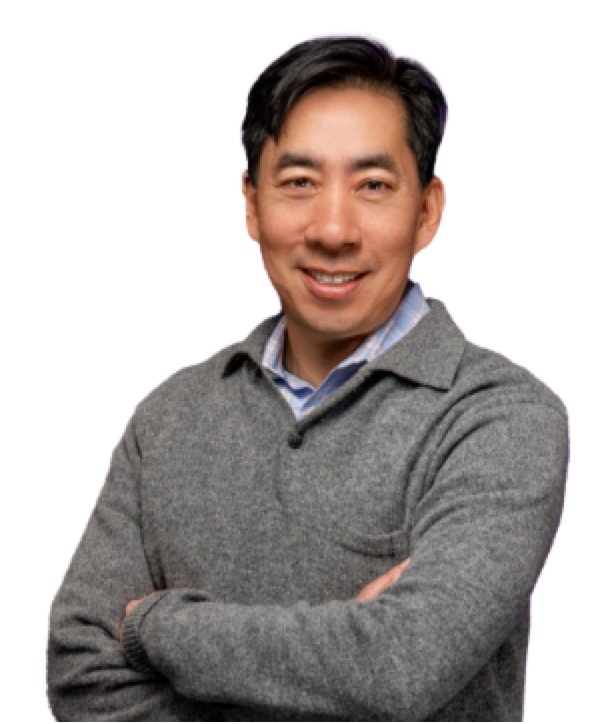 John Lee
Chief Analytics Officer
John Lee, as Chief Analytics Officer of loanDepot, leads financial modeling and analytics to drive improved profitability across all lending channels. He has been a vital asset to loanDepot since inception, directing the company's overall financial services and operations as CFO before moving into his current executive role as Chief Analytics Officer.
Prior to loanDepot, Lee served in a variety of financial capacities for key lending firms. From 2007 to 2009, Lee served as Chief Financial Officer at Grander Inc. where he directed the company's financial operations in addition to managing corporate development and acquisition activities.
From 2002 to 2007, Lee held the role of Executive Vice President and Chief Financial Officer at Home Loan Center (later to become LendingTree). In his tenure, he secured and managed over $1 billion in warehouse capacity. One of Lee's largest accomplishments at Home Loan Center was advising on the sale to LendingTree in 2004 and its subsequent integration.
From 1998 to 2001, Lee managed the west coast office of CIBC World Markets (CIBC Oppenheimer) as director – Investment Banking, Financial Institutions Group (FIG). In this role he oversaw e-financial services, mortgage banking, specialty finance and community banking, and advised both public and private companies on merger and acquisitions and private equity.
From 1995 to 1998, Lee managed mergers and acquisitions and joint venture and affinity deal analysis as Vice President, Corporate Development and M&A at Countrywide Home Loans.
Lee earned a Bachelor of Arts in Economics from the University of Rochester in New York with a certificate of Management in Accounting & Finance from the university's Simon School of Business. He also holds a Masters of Business Administration in Finance from Ohio State University where he was recognized as a Weidler Scholar and Beta Gamma Sigma honors graduate.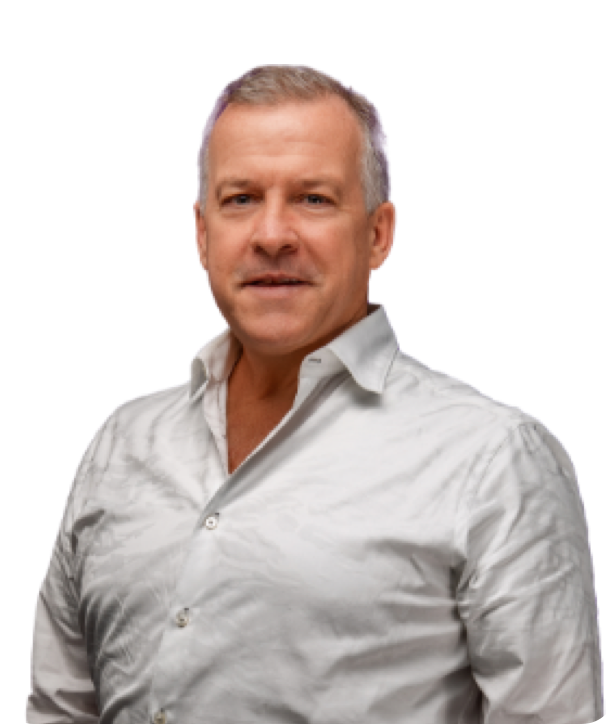 Peter Macdonald
EVP, General Counsel
Peter Macdonald serves as Executive Vice President, General Counsel for loanDepot. In this role, Macdonald oversees all legal, regulatory, licensing, compliance and litigation matters for the Company, ensuring that loanDepot develops and maintains the necessary oversight and protection to exceptionally serve its customers, employees and investors. Macdonald is looked at as an industry leader in the areas of litigation, CFPB readiness and borrower, investor, and federal & state agency strategic communication. His foresight and execution of best-in-class corporate governance practices has helped provide the foundation to fuel loanDepot's dramatic year-over-year growth.
Macdonald has experience in the execution of acquisitions, as well as in organizational restructuring, both inside and outside the lending industry. Before joining loanDepot, Macdonald served as Vice President and Secretary, General Counsel for Home Loan Center and Lending Tree Loans. Macdonald also gained wide respect for his past work as a prosecutor while Deputy City Attorney for the City of Anaheim.
Macdonald is a native of Canada, who now resides in Irvine, California with his wife Stephanie, and their three sons, Nash, Ian and Henry. Macdonald holds a Bachelor's Degree in Psychology from Carleton University in Ottawa and a Juris Doctor Degree from Western State University.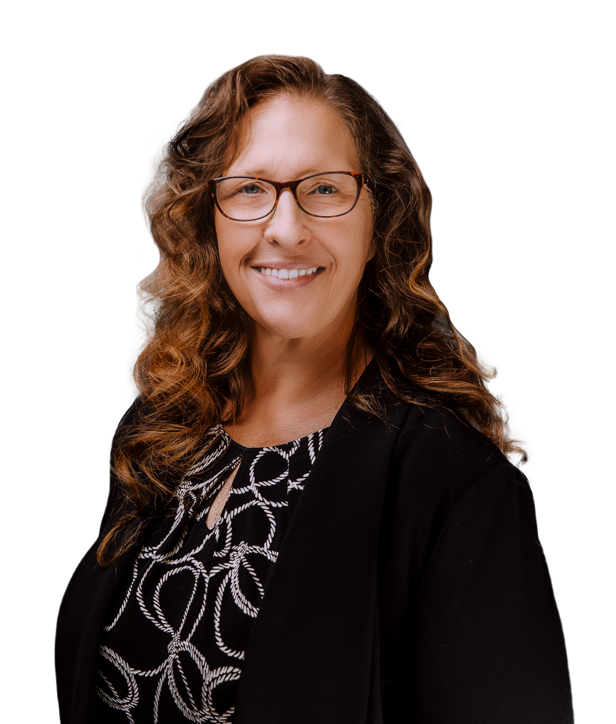 Sheila Mayes
EVP, Treasurer
Sheila Mayes, EVP, Treasurer, partners with loanDepot's consumer direct, in market, wholesale and correspondent leaders to develop and implement strategies that increase sales revenue and maximize profitability. Mayes has been instrumental in building the company's treasury functions while maintaining balance with current market conditions. Widely respected for her thoughtful and dedicated leadership, Mayes has helped expand the company's funding and banking capacity to match its production.
Mayes' background in leading change and supporting rapid expansion in fast-paced, complex mortgage environments is well-suited for loanDepot. A consummate problem-solver with a proven ability to develop innovative solutions that boost revenue while minimizing risk, Mayes is highly skilled in developing and nurturing key internal and external relationships. A systems enthusiast who is adept at leveraging technology to streamline processes, reduce operational inefficiencies and maximize ROI, Mayes is well known for her abilities to integrate ethics and integrity into her daily work and management philosophy.
Prior to joining loanDepot, Mayes served in similar roles with Caliber Home Loans and Aegis Mortgage Corp. Mayes holds a Bachelor of Science degree in Accounting from Stephen F. Austin State University.
Mayes is passionate about coaching, mentoring and motivating others to succeed through transformational leadership and a growth mindset.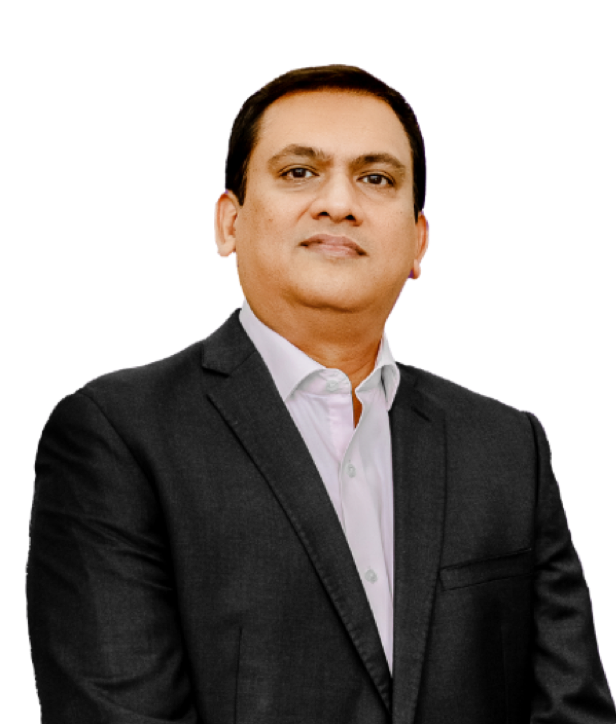 Sudhir Nair
Chief Information and Technology Officer
Sudhir Nair, Chief Information and Technology Officer, is responsible for the ongoing development and delivery of technology solutions that are reliable, resilient and highly scalable while also driving revenue growth. Sudhir also plays an instrumental role in the design and implementation of digital enhancements that will continue to transform the Company's mortgage experience.
A technology and digital operations leader and distinguished speaker who has more than 25 years' experience in a variety of technology and operations leadership roles, over the course of his career, Nair has served as a CIO, CTO and COO for a variety of Fortune 100 companies in a diverse array of sectors, including banking and finance, retail (FMCG and CPG), online/eCommerce and technology.
Prior to joining loanDepot, Nair served as Executive Vice President and CIO of Solutionstar/Xome, where he was instrumental in launching the first real estate marketplace, Homesearch.com/Xome.com. He also helped implement the company's technology stack entirely on Cloud, Mobile and data analytics, a first of its kind in the banking and financial services industry.
Prior to joining Solutionstar, Nair served as a technology executive with Bank of America, during which time he held several leadership roles in consumer real estate and banking. During his ten-year tenure, he was instrumental in launching the company's web-based loan origination system, and also led the largest merger integration and conversion of mortgage servicing technology in the industry, managing a global team supporting the servicing of 16.3 million mortgages, the largest servicing portfolio in the United States.
Nair's career experience spans the globe to include Asia, Europe, the Middle East, Africa and the United States, during which time he has crafted technology solutions for the technology, oil and gas, supply chain, retail (FMCG and CPG), banking and financial services and higher education sectors.
Nair holds a bachelor's degree in computer science engineering from the University of Madras, India and a master's degree in systems and information from Birla Institute of Tech and Science, Pilani-India. Nair also is a graduate of Harvard's management program.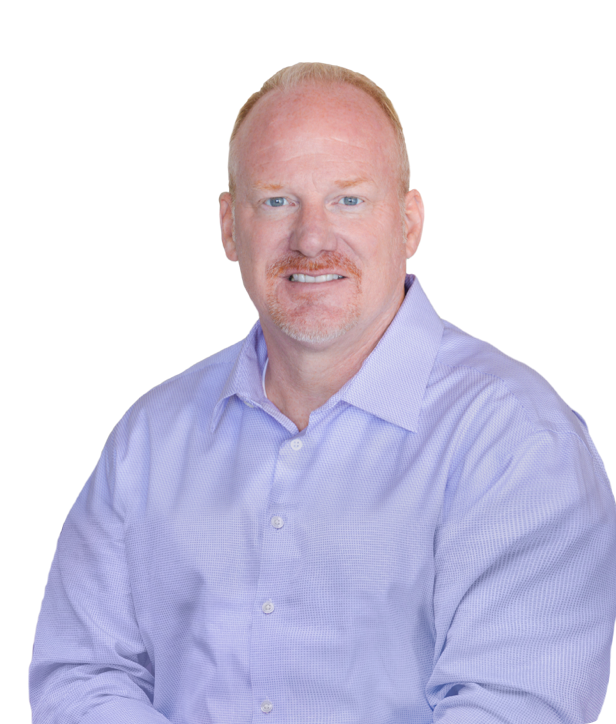 Kevin Tackaberry
EVP, Human Resources
Kevin Tackaberry, EVP, Human Resources, is focused on helping the Company continue to expand its exceptional talent foundation. Specializing in leading organizations through complex change, high growth, and achieving organizational goals leveraging talent, lean process and technology, Tackaberry brings more than 25 years' experience to the role.
His ability to lead teams that successfully attract and retain exceptional team members has been at the core of his career. He also has successfully built human resource process and tools that provide employees with the opportunity to excel and to serve customers more effectively.
Prior to joining loanDepot, Tackaberry served as Chief Human Capital Officer for Prospect Mortgage, LLC, CHRO & CIO for a division of Ford Motor Credit Company, and held variety of human resource positions with 3M, among other national brands.
Tackaberry holds a Bachelor of Science in Engineering and an MBA in Human Resource Management from Michigan State University. He also is a member of the Society for Human Resource Management, the Human Resources Professionals Association and served as president for the National Human Resources Association.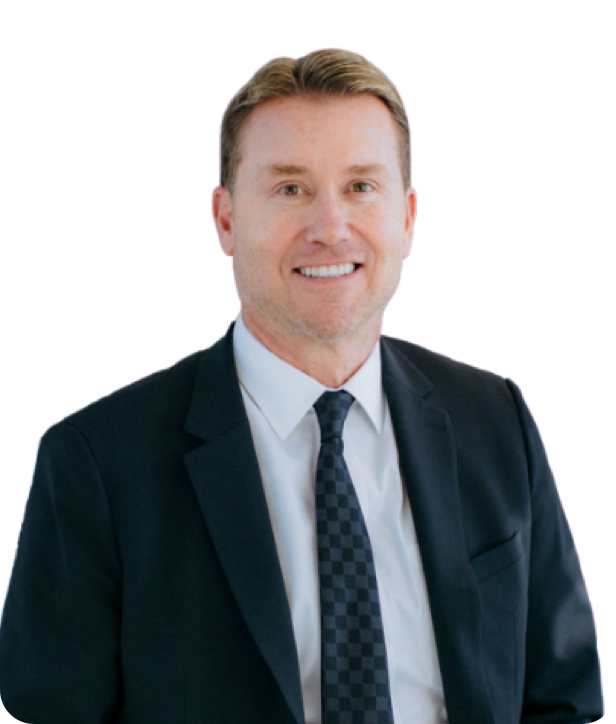 John Bianchi
EVP, In-Market Retail
John Bianchi, EVP, Retail Lending, is widely considered to be a transformative leader, and has a clear and deep understanding of the unique needs of top- and emerging-sales producers. A top sales performer himself, Bianchi has been recognized as one of the top five mortgage originators in the country. His 30-plus years' experience leading nationally recognized sales organizations enables him to create and inspire high-performance, customer-centric sales cultures.
Prior to joining loanDepot, Bianchi served as EVP, National Retail Lending for Caliber Home Loans. He also has held leadership positions with Bank of America and Countrywide Home Loans.
Bianchi holds a Bachelor of Business Administration degree from the University of San Diego.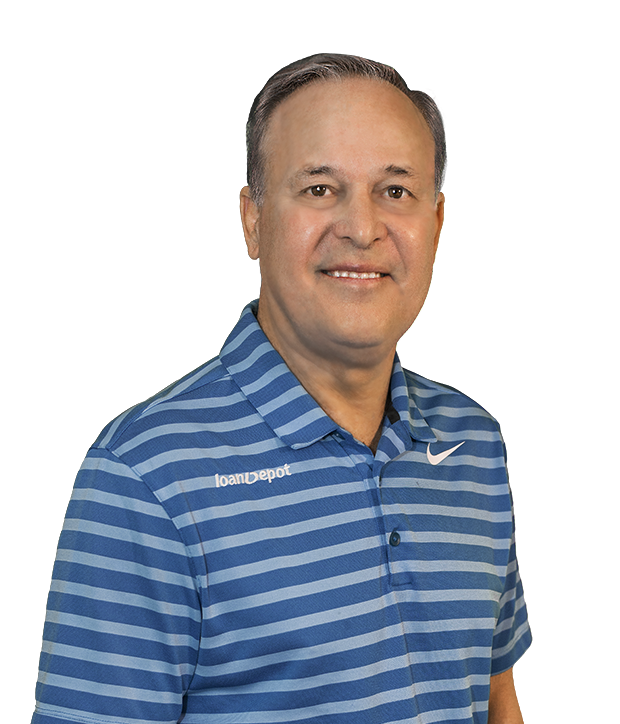 Dan Hanson
Executive Director, In-Market Retail
Dan Hanson serves as Executive Director, In-Market Retail. A highly respected lending industry leader, Hanson's mortgage career covers more than 35 years on a national scale with brands that include Bank of America, Norwest Mortgage, Wells Fargo, imortgage and Countrywide.
Hanson also is an active board member for several national nonprofit organizations, including the HomeAid America, Free Wheelchair Mission, University of Redlands Global Business, and is on the Board of Trustees for the California Homebuilding Foundation.
Hanson holds a Bachelor of Science in Political Science from the University of Redlands.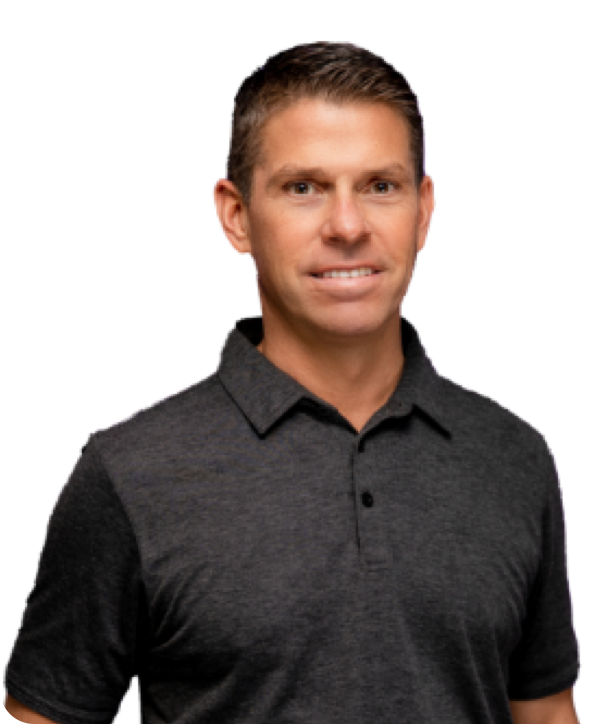 Alex Madonna
EVP, Direct Lending
Alex Madonna is the Executive Vice President, Direct Lending at loanDepot. In this role, Alex leads the Company's direct lending team, providing guidance for hundreds of top performers and emerging producers nationwide.
Alex brings more than 20 years' mortgage industry experience to his role. He began his career as a loan officer, quickly rising through the ranks to move from Sales Operations Manager to Production Manager to Director of National Sales and VP of Sales before being promoted to EVP, Direct Sales.
Devoted to his work, his family and the community, Alex currently serves on the board of United Cerebral Palsy-Orange County, assisting the charity with its philanthropic outreach. A proud husband and father, Alex together with his wife, Monica, are busy raising two young boys.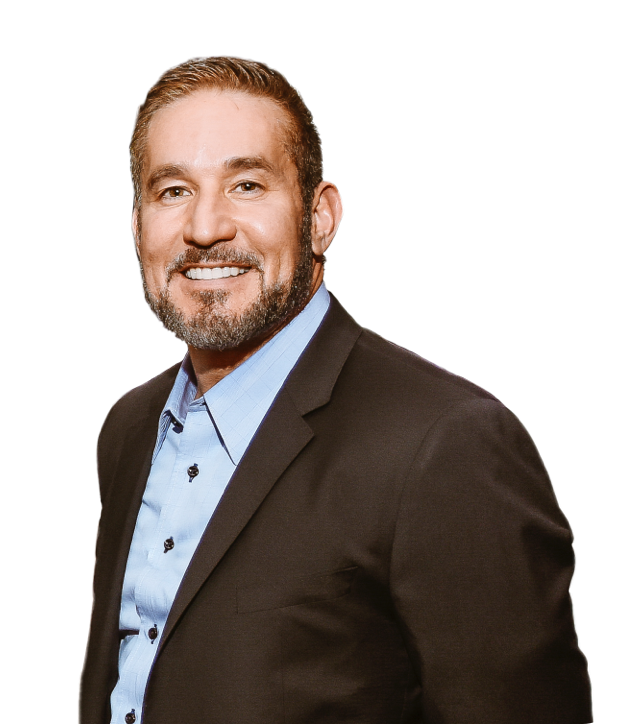 Dan Peña
EVP, National Joint Ventures
Dan Peña, EVP, National Joint Ventures, serves as the company's primary point of contact for all of its Joint Venture and National Builder Account relationships.
Peña, who began his 26-year career as a top-producing originator, has held a variety of sales leadership roles before moving into the operations arena. In 2015, he was promoted to lead of loanDepot's Joint Venture channel. Peña has been intricately involved in building successful teams that focus on delivering exceptional customer service to the company's partners, and the Joint Venture team's success reflects his laser-focused dedication. Peña's relationship-centric focus has helped the company nurture multiple exceptional partnerships, including Meritage Homes, LGI Homes, Michael Saunders and Company, TRI Point Group, Century 21 Redwood and, most recently, Brookfield Residential.
Peña's son, Marcus, is his top priority, but he also actively participates in his community through ReStore/Habitat for Humanity Central AZ, as well as an annual food drives for Compassion Center Chandler. Peña also enjoys participating in Triathlon sprints throughout the year.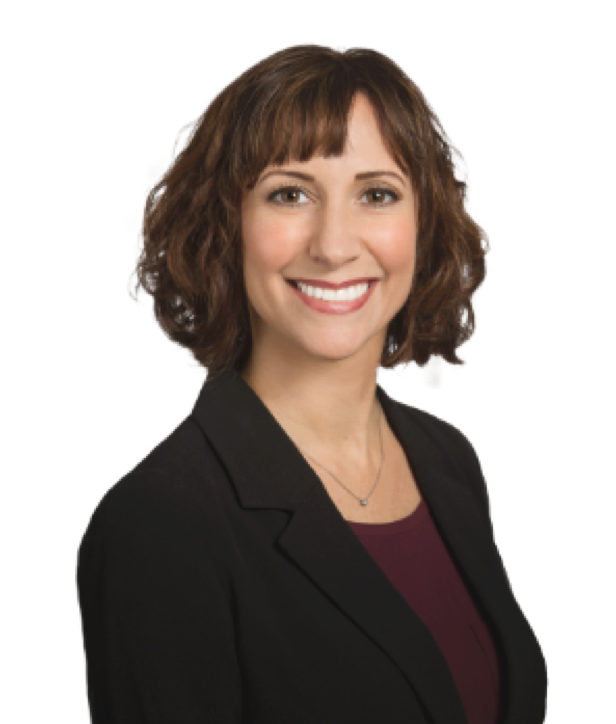 Misti Snow
SVP, Wholesale Operations
Misti Snow leads loanDepot Wholesale's long-term strategic vision as Senior Vice President of Wholesale Operations. Having joined loanDepot Wholesale in December 2013, Snow leads several cross functional departments overseeing the growth and production of the company's origination branches, technology initiatives and corporate training/development.
Snow brings over 20 years of nationwide mortgage experience that spans across retail and wholesale lending platforms with experience in credit, compliance and fulfillment process. Before joining loanDepot Wholesale, Snow served in key roles tied to leadership and development. She previously held a role as a Corporate Trainer in the Wholesale and Correspondent Divisions of Real Estate Mortgage Network. Prior, Snow was an Operations Manager at New Penn Financial where she partnered with the executive and operations management to develop strategic initiatives and build the company's Orange County wholesale presence.
In her tenure, Snow has also held leadership roles at E*TRADE Financial and Home Loan Center/LendingTree, collaborating with executive management and sales management to spearhead new processes for efficiency gains, improved customer experience and scalability. She has also held strong foundational production positions including Director of Processing, Account Manager Team Lead, and Sr. Account Executive.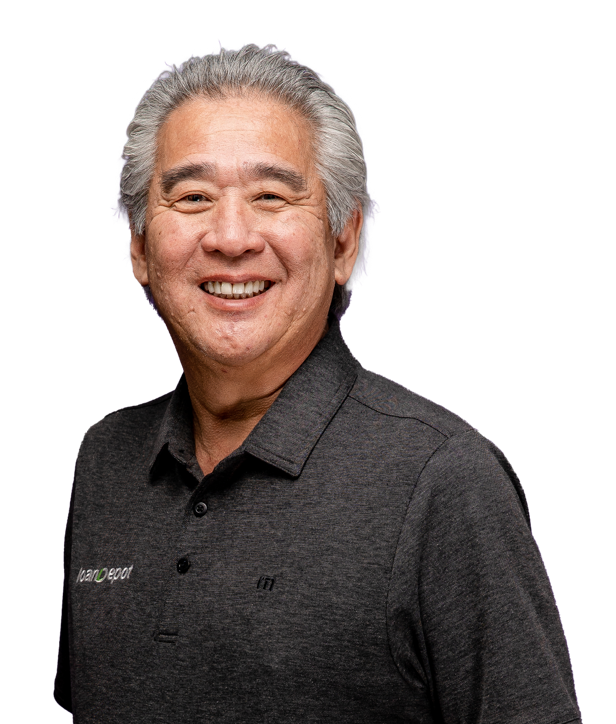 Tomo Yebisu
EVP, Production
Tomo Yebisu currently serves as EVP, Production of loanDepot. Yebisu previously served as president and chief operating officer of Home Loan Center and LendingTree Loans from July 2002 through November 2007. Yebisu brings nearly 20 years of expertise in the areas of sales, marketing, and call center operations.

Prior to joining Home Loan Center, Yebisu served as executive vice president of Sales for LoansDirect.com and resident and chief operating officer for E*TRADE Mortgage from 1994 to 2001.

A dynamic leader and rigorous operator, Yebisu has worked with Anthony Hsieh since the early 1990s as a key player to the management teams responsible for the sale of two highly successful businesses to large public companies.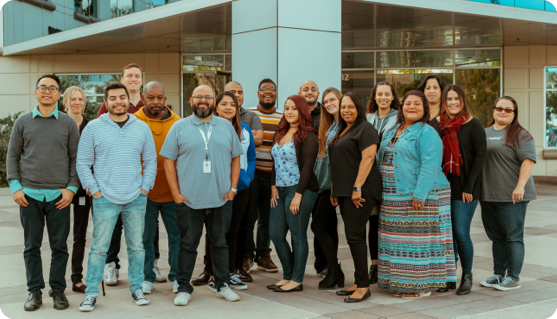 Let's build
our future, together
We are passionate about helping Americans achieve the dream of homeownership. Join a team where you can make a difference, each and every day.