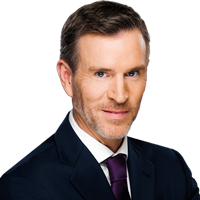 Chairman's Elite
Jon-Eric Lehman
Branch Manager · NMLS: 255616
Our Process
What to expect
We understand that purchasing a home is one of the biggest purchases in a lifetime. We've streamlined our process to ensure that the experience of obtaining your mortgage is as smooth and stress-free as possible. Typically, once the loan documents are signed and delivered back to us, you'll receive your funding in 5 to 7 days!
Client Testimonials
Why we should work together
The service we received from Jon-Eric & his assistant Kenny Jacques was very personal and extremely professional. They were both an absolute pleasure to work with. We were completely satisfied with the follow through and all of our questions were clearly answered and in a timely manner, we wouldn't change a thing in the whole process!
Alex & Jennifer D.
I liked Jon-Eric's prompt response to any communication I initiated be it a phone call or an email. I was completely satisfied with Jon-Eric's follow-through and the manner in which he explained the loan process to me.
Anastasia K.
Jon-Eric and his team are very professional, very thorough, pleasant and on top of everything!
Carole B.
I wanted to thank you so much for EVERYTHING over the past couple weeks. You have put in so much work and slogged through so much Byzantine, arcane, confusing material pursuant to how I derive my income. I just wanted to say I realize that this has been an extraordinary amount of work for you. And more importantly, I wanted to say how much I appreciate your time, patience, responsiveness, etc... You're the BEST!
Carter R.
Jon-Eric was referred to me by someone who raved about him when I mentioned that I was having an issue with a different lender which was going to cost my buyer a $570,000 purchase. Jon-Eric contacted me immediately and within 3 minutes had pinpointed the problem and asked a couple of pertinent questions that allowed the transaction to go through. Jon-Eric is now on my short list of preferred lenders because of his selflessness in helping out and his willingness to step in if needed. I had thought this other lender knew his stuff but, next to JE, he is nothing! We intend to run as many loans as we can through Jon-Eric. Jon-Eric is the main reason that this purchase moved forward to a successful close.
Cherie C.
I wish I needed more money because I will miss hearing from Kenny and Jon-Eric.
Christine A.
Kenny Jaques and Jon-Eric Lehman were the ultimate professionals when dealing with us during the loan process. They kept us well informed and answered all our question. They made this loan process easy.
Deborah H.
Jon-Eric's assistant Kenny Jacques worked hard fast and knew what he was doing, always answered my questions quickly and had a sense of humor! He was timely, professional, humorous when appropriate and always positive and thorough. While I knew he worked hard, he never appeared to be too rushed to talk to me or answer an email. Jon-Eric's team made a huge impression on me and because of that I will ALWAYS send referrals his way. I enjoyed working with him and I trusted him.
Demi T.
We were extremely satisfied with the very personal, caring and quick response to our questions and needs. I can't think of any way that your already excellent service can be improved on!
Donald & Jean H.
Jon-Eric was very thorough in putting together my very complicated financial structure and getting the loan completed. He did a very good job of explaining to me what was a difficult loan process due to my complicated financial structure for a residential loan as my last commercial loan process was one year prior. I will definitely refer his team as we become more established in the area.
Dr. Berry & Lisa B.
You went far above and beyond the normal call, for which we are incredibly thankful!
Erin & Ken
We really like the personal attention paid to all inquiries & quick response time in all dealings and we were completely satisfied with the way you explained all of our options to us.We give you an 11 on a score from 1-10 in the personality department.
Gerard & Charles A.
Honesty, Intelligence, Professionalism & Humor. A winning combination! I have used Jon-Eric and his team 4 times now and have been completely satisfied each and every time. We always recommend Jon-Eric & the great Kenny Jacques whenever possible!
Gerard & Charles K.
Thank you. You're really Terrific!
Ian H.
Jon-Eric & his team were all very professional and efficient. I was absolutely satisfied with the way they explained the loan process to me and I was very impressed with their follow up as well. I will refer my friends and family whenever I can.
James M.
Hard-working team who helped me through the entire process.
John S.
Jon-Eric Lehman and Kenny Jacques are true professionals. Both courteous and focused.
Joshua O.
We ADORE you. Your team has been amazing to work with.
Kelli T.
Jon-Eric and his team are very knowledgeable friendly and responsive!
Kevin & Michael S.
I've known and worked with Jon-Eric for over 10 years and I can without hesitation give him the highest recommendation on service, ethics and industry knowledge
Kevin R.
They were awesome. Everything went really smooth all the way to the end.
Luis P.
Just wanted to say thank you for all of your help throughout our closing process. You were such a pleasure to work with and did a great job keeping us up to date always! We so much appreciate all your hard work you're the greatest!!
Marina O.
Jon-Eric and Kenny made the process very easy and it was so FAST!
Mark L.
Jon-Eric & Kenny did an excellent job, always made me feel welcome and made me feel like I was buying a million dollar house!
Martha D.
Jon-Eric and Kenny are highly efficient, prompt and professional. We were absolutely 150% satisfied with our experience.
Michael & Carla B.
Great experience so easy and quick, would recommend anytime!
Michael S.
Whenever I had a question or request, it was responded to promptly. No frustrating waits. I have closed many mortgage loans during my life and this was one of the smoothest. No bumps!
Richard M.
Jon-Eric was prompt, responsive and took on a complex international transaction. The learning curve was steep for us as we live in Europe and bought from there via the phone & internet but Jon-Eric did a great job communicating with us and explaining the entire process with very thorough follow-through.
Richard & Susan D.
I wanted to share with you the very positive experience I've had working with Jon-Eric Lehman and his assistant, Kenny Jacques. My very first experience with them was when I was the borrower and had a very pleasant loan experience (and I've had some painful ones in my life even with good credit, etc). As an agent, they've really gone the extra mile for me again and again, giving 150% effort for my clients and their real estate goals. They know their stuff and their a pleasure to work with from start to finish. More importantly than how I feel about them is the feedback I get from my clients. Even if there's a little bump in the road, my clients have all told me they know if Jon-Eric and Kenny hadn't been in the mix it would have been much worse. Not only do they know their stuff they know how to solve problems. I strongly encourage you to let them prove themselves to you on some deals. My bet is you'll experience a noticeable relief in your issues with loans for your clients.
Ron C.
Jon-Eric was very professional at our original meeting. His assistant Kenny did the follow-up and was a treasure! Professional, friendly great sense of humor. They answered every email and phone call quickly. Incredible customer service skills!
Sheere D.
Jon-Eric and Kenny Jacques (his assistant) were the ultimate professionals when dealing with us during the loan process. They kept us well informed and answered all our questions. They made this loan process easy.
Stephen & Deborah M.
I feel that you went above and beyond by making the experience easier for us with your organized manner, professionalism and yet friendly nature.
Steve L.
Jon-Eric & Kenny (his assistant) were both OUTSTANDING! Would HIGHLY recommend them! I would like to say that the loan process was just outstanding and easy! We appreciate everything that you did and your wonderful communication! Communication is VERY important to me and you always, very quickly answered any questions we had! (then add the part that is already on the website… but maybe change the word "were" to ARE to match this new portion??
Thomas & Paul W.
Thank you for making the whole application process go so smoothly. I have gotten a number of mortgages in my life but I think this was, by far, one of the best experiences. I would definitely recommend your team to anyone I know looking for a mortgage.
Tony T.
The whole process was explained well and I was very happy with the on-time, professional and well communicated loan process!
William & Nahn V.
About Jon-Eric
Jon-Eric Lehman is rated in the top 1% of all loan originators in the country. A sales manager for the loanDepot Palm Springs branch, he is well-versed in a host of jumbo, conventional, government and niche loan programs. His attention to detail and impeccable customer service have earned him the coveted President's Club distinction and Eliant Gold Certification, only awarded to those with 95% of higher customer satisfaction rating.
Having formerly served as the National Sales Analyst for a Fortune 100 company, Jon-Eric started a successful consulting business, which he managed for five years. He then decided to bring his considerable skills to the mortgage industry, overseeing a vast scope of projects to provide residential loans for a diverse range of homes, from condos to single-family residences to luxury estates.
His defining motto, "I will engage in no transaction that does not benefit all whom it affects," puts his client's needs first and foremost. Honesty and integrity are key in every business dealing and professional relationship Jon-Eric enjoys.
He is an active member of the Young Professionals Network and multiple charity organizations across the country. In addition to his knowledge of the Coachella Valley area, Jon-Eric is also well versed in Los Angeles and San Diego Counties.

CA LIC# CA-DBO255616
Mortgage Education Videos
Calculators
Calculate your payment
Crunch your own numbers with our mortgage calculators. Run as many different scenarios as you'd like to see how much home you can afford.
Use this mortgage loan calculator to generate a mortgage estimate. Press the "Calculate" button to find out.
Use this mortgage loan calculator to generate a savings estimate. Press the "Calculate" button to find out.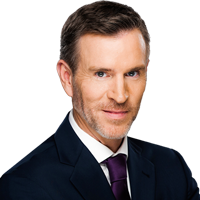 Thank you
I'll be in touch shortly, and look forward to helping you find the right loan to fit your needs.