Personal Loans
Get up to $35,000 with a Personal, Unsecured Loan.
Great! Are you currently working with anybody at loanDepot?
This will help save you time by connecting you with the right person.
$800+ Million in Personal Loans Funded
Consolidate debt or make a major purchase
Fixed Rates and set payments
Funds deposited right into your bank account
Personal loans up to $35,000
Get a Personal Loan for Life Events and Financial Control
---
Debt Consolidation
Consolidate high-interest loans and credit card debt into one personal loan. Pay off existing debt with fixed, monthly payments.

Medical / Dental
Take control of medical or dental expenses without creating credit card debt. Get the financial relief you need quickly.

Home Improvement
Beautify or remodel your home without increasing credit card debt or pulling equity from your home.

Special Occasion
Create memories that will last a lifetime. Avoid high-interest credit card debt and make fixed, monthly payments with a personal loan.

Automobile / Vehicle
Finance the new or used vehicle you've been wanting today, without vehicle eligibility requirements.

Major Purchase
Think big and make that major purchase of your dreams. Our fixed, monthly payments help you pay if off easier.

What Our Customers Are Saying *
---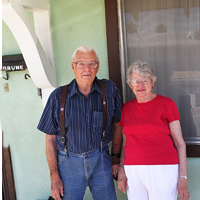 Personal Loans
Merry B.
Texas
---
"I received great service from loanDepot on my personal loan. Everything was communicated in a professional and timely manner and with a courteous attitude."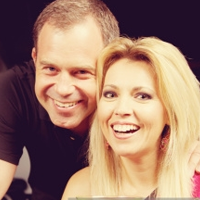 Buying a House
Steven M.
Washington
---
"We tried to buy a house for months with 4 different lenders. I am so glad we received a call from loanDepot. They listened and helped us even though we were working with another lender."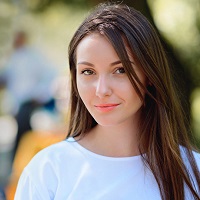 Personal Loans
Vivian G.
Colorado
---
"Knowledgeable staff who answered our questions with confidence. They knew what they were doing."
Personal Loans
---
Your loanDepot personal loan interest rate is determined using several factors including your credit profile, payment history, and ratio of debt to income. To qualify for the lowest rates, applicants must have excellent credit. To check your individual loanDepot personal rate with no risk, click here or call us at 800-656-2606. How are rates determined?
Your loanDepot Consumer Lending personal loan should be used for the purpose disclosed in your application. Personal loans received through loanDepot are made by Cross River Bank and may not be used for postsecondary education, including tuition, books, room and board, fees, personal expenses, or supplies. Personal loans may not be used for investments or to fund any type of illegal activity. loanDepot may cancel your account if it is determined that the intent is to use the loan funds for any prohibited use. Click here to apply now or call us at 800-656-2606 to complete your application over the phone.
Once approved, loan funds are typically received in your bank account within 2-3 business days. Our best advice is to submit any required documentation quickly, as this will enable us to complete the verification stage of the application process and get funds to you as soon as possible. Click here to apply now or call us at 800-656-2606 to complete your application over the phone.