Home Refinance
Lower Payments. Consolidate Debt. Pull Cash Out.
Great! Are you currently working with anybody at loanDepot?
This will help save you time by connecting you with the right person.
Refinance Your Mortgage with Confidence
---
Lifetime Guarantee
---
After you refinance with us once, we'll waive the lender fees and reimburse appraisal fees on any future refinance with loanDepot.
Working For You
---
Our licensed lending officers are held by a strict "no steering" policy and are not incentivized to sell one loan over another.
Mortgage Expertise
---
As a state licensed pioneer in our industry, loanDepot has funded more than $100 billion in loans since 2010.
Let's See if Home Refinancing Makes Sense for You
Has your income increased?
Do you need to consolidate debt?
Has the equity in your home increased?
Do you need money for a major expense?
Has your credit rating improved?
Connect with a loanDepot Licensed Lending Officer now at (888) 983-3240
6 Easy Steps to Making Mortgage Refinancing a Breeze
---
Error
There was an error. Please check your calculator inputs and try again.
Get the Loan That's Right for You
---
Find Out More About Mortgage Refinance
---
Why Refinance Your Home Loan
Lowering your rate and payment is one of many reasons to consider a mortgage refinance. Have you thought about converting your current adjustable rate into a 30-year fixed loan? How about a cash out refinance to remodel your bathroom or put in new floors? With attractive rates and loan programs, now may be the best time to make a move.
How Does Refinancing Work
Before you refinance your home, it's important to know what questions to ask, research available loan options, calculate refinance payments and determine whether or not refinancing will benefit you. Once you decide that refinancing will help you, be sure you understand the process so that you know what to expect.
Common Refinance Questions
A list of some of the most frequently asked mortgage refinance questions. If your question isn't addressed here, please call and speak with one of our experienced mortgage bankers who will be happy to answer any questions you have.
What Our Customers Are Saying *
---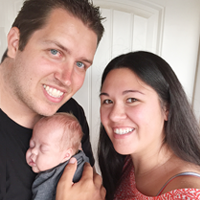 Refinance
David M.
New York
---
"At first I was skeptical, but loanDepot took the time with me and refinanced my home so I can afford to stay in it. They were also able to give me a personal loan. Everyone I dealt with was very kind."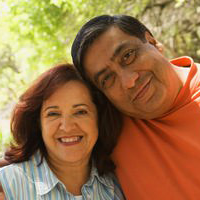 Refinance
Jenifer P.
California
---
"loanDepot took the time to explain in simple language all of the terms for my loan. I could not ask for anything more, they did exactly what they said they would and I have had no problems."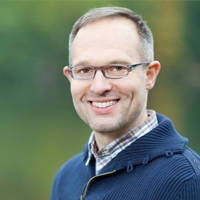 Refinance
Alan S.
Alabama
---
"Smooth right from the start through to the verification phone call. My rep, Brian bent over backwards to help make things happen."
Frequently Asked Questions
---
Depending on the reasons why your credit is imperfect, there are great loan options available including our government programs. Call and speak with one of our licensed lending officers to determine whether or not you qualify for one of our programs.

Every situation is different. It depends on what your current interest is and what your motivation is for refinancing. If your current rate is higher than what is available in the market, it probably makes sense to refinance. To get an idea of what you could save by refinancing, check out our
payment savings calculator
in our
mortgage calculator
page and input numbers specific to your situation or call one of our licensed mortgage bankers for some expert advice.
Get started online or call (888)983-3240 to talk to a licensed lending officer
Most refinance transactions could take up to 45 to 60 days based on the complexity of the loan. loanDepot has built a smooth and seamless process, enhanced by our proprietary paperless technology that enables us to close loans faster than the average industry turn-times. As long as you do your part in delivering the documentation that we need in a timely manner.