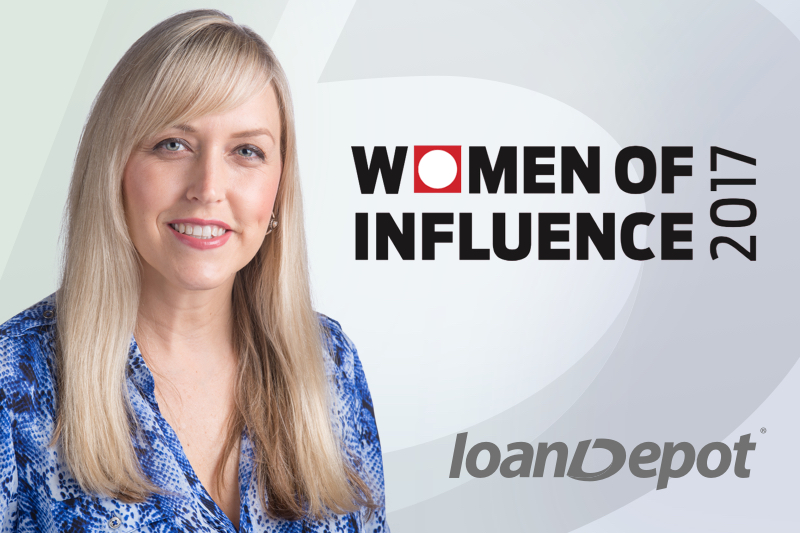 Three invaluable members of #teamloanDepot were recently lauded for their exceptional efforts in two different publications: HousingWire's Women of Influence and Mortgage Professional America's (MPA) list of Elite Women in Mortgage. We're honored to celebrate their very worthy achievements and congratulate them on the massive impact they make in our world.
Named a 2017 Woman of Influence by HousingWire, Jackie Mohr is our SVP, Associate General Counsel. In her role, Jackie manages the legal and compliance teams that support our company's retail channels. Her strong background in lending operations enables her to expertly navigate a complex and highly-regulated environment. In the last year, Jackie spearheaded the unification of our formerly separate legal and compliance departments that previously were part of two retail channels, in addition to providing legal and compliance oversight to the development process of mello™ - our new, fully-digital loan origination platform. Jackie is often viewed by peers as a respected business leader who also happens to be an attorney – knowledgeable in the business realities, as well as the legal doctrine, providing a framework for responsible, ethical business practice.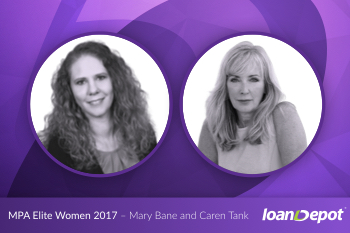 Two other notable members of #teamloanDepot are Mary Bane and Caren Tank, who were recently honored on MPA's list of Elite Women in Mortgage. As a vice president of regional production, Mary Bane is a champion for her team – a team that boasts the company's highest retention rate of more than 97 percent, and that took the top spot for production among all regions last year. Mary is an industry veteran who firmly believes that leaders must know the business from the bottom up to stay fresh about the concerns that their team can encounter. Mary's success lies in her belief that trust and teamwork are essential to her team's shared success. "At the end of the day, we're all working to put a family in a home – it's something special that we share. We have to count on each other."
Also joining the roster of Elite Women in Mortgage is Caren Tank, our leader of joint venture operations. Working with our builder and referral partners takes a deep understanding of their needs while continuing to drive innovation. Since joining loanDepot, Caren has assembled a unique servicing team that has resulted in increased volume and faster closings. Her insight and process guidance has helped her team grow its footprint from two states and 10 communities to seven states and 48 communities. Caren's success lies in her ability to question current processes and explore opportunities to leverage loanDepot's unique tech framework to continually improve the process for builders and consumers alike.
We value the contributions that each of these extraordinary women bring to the table, and their willingness to share their gifts and mentor future leaders. Each is committed to helping colleagues find their voices of influence at loanDepot and within the lending community.
Is being mentored by top talent what you're looking for to grow your career? Reach out to us today and say hello@loandepot.com with your résumé and area of interest.