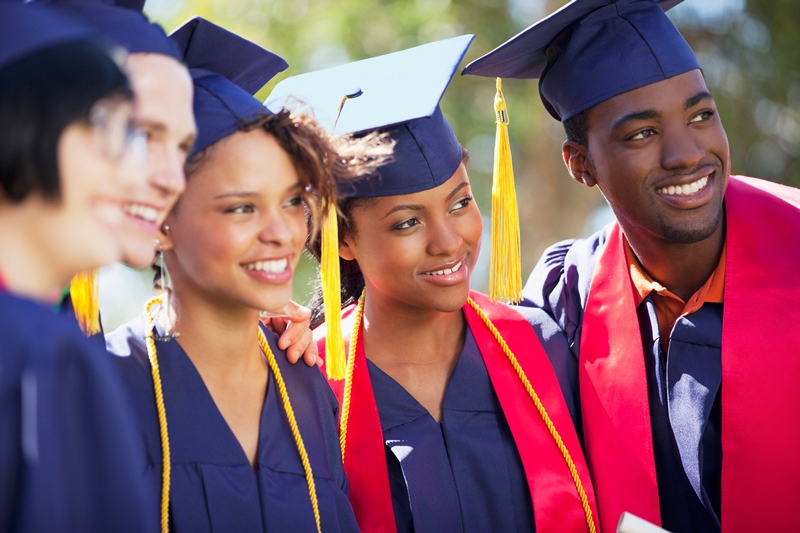 Congratulations, graduate. You've achieved a goal of a lifetime. But before the last bit of confetti is swept from your now quiet campus, chances are, you'll begin to worry about getting a job and paying back your student loans. Life on your own can be difficult no matter what the circumstances but if you start out with a large amount of college debt, the need for establishing good financial habits is essential.
The class of 2016 is already seeing the highest average student loan debt in history, at $37,172 per graduating senior, which is up six percent from last year. Because of this, there is less room for financial error compared to generations past. This makes it particularly rough on you, since learning to manage your finances is part of being a young adult. Debt can happen to anyone. An expensive car repair, illness or injury, or a period of unemployment can take a toll on your finances very quickly.
If you find your revolving debt getting out of hand, a personal loan from loanDepot can help consolidate it to get it back to manageable levels. Handling credit wisely not only helps you pay back your student loans quickly, it also helps you correct and avoid common mistakes that can negatively affect your financial future.
Establish credit, but not too much
In order to attain future financial goals, such as buying a new car or your first home, you will need to build a credit history and maintain your best possible credit score. However, it should be used wisely. Just because you're approved for a new credit card or loan doesn't mean you should take it. You don't want to borrow too much and struggle to cover your minimum payments every month. If you're in the process of establishing credit, remember:
Always compare interest rates before applying for any credit card.
Don't use a card if you can't afford to pay more than the minimum payment.
Don't get a new credit card because the others are maxed out.
Too many credit cards can also damage your credit.
Pay your credit card bills on time every month and pay as much as you can, and always more than the minimum payment.
Monitor your credit reports carefully
Identity theft and inaccurate data on your credit report can ruin a good credit score quickly. You can help guard the score you're building by keeping a close eye on your credit reports. Your credit score doesn't just impact whether you get a loan or good interest rate, it can affect job viability, prevent you from leasing an apartment or even result in higher car insurance rates in some states. There are three main credit reporting agencies you should routinely check: Equifax, Experian and TransUnion.
Pay bills on time, every time
Not only is paying your bills on time a good habit to get into, it also helps you build a solid credit history and improve your credit score. Late payments can increase your debt with the addition of late fees and higher interest rates. If they are very late, they can affect your credit score. Make sure to borrow only what you can afford to pay back, preferably in full, at the end of every billing cycle.
No matter how much, or how little, money you make when you first join the workforce, the best way to prepare for a bright future is getting your finances in order. Learn as much as you can about personal finances and using credit wisely. There are numerous books and online blogs and websites dedicated to teaching recent grads about managing money. Find the advice that best fits your situation and commit to staying on the right financial track.
For more information on how a personal loan can help you get your finances in order, speak to one of our licensed loan officers today or click here.
Published June 22, 2016
RELATED TOPICS
5 ways to save natural resources throughout the year
Avoid these credit traps to improve your financial health
Tax deductions for home-based businesses: Playing by the IRS rules
Cool home upgrades for a long, hot summer
Attic insulation to xeriscape - 10 money-saving home improvements