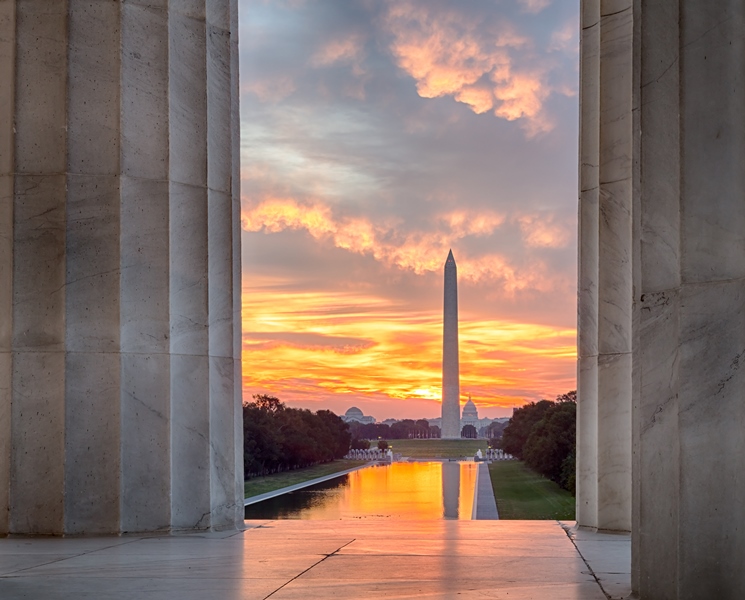 With Memorial Day and Fourth of July fast approaching, now is the perfect time to see the many sites that commemorate our country's history. There is a wealth of patriotic landmarks in the United States and taking a special trip to learn about them can help remind us of the work, dedication, and sacrifice of those who came before us. A personal loan from loanDepot can help make the trip possible. For more information, speak with a loanDepot licensed loan officer today.
1. Washington D.C.
Our nation's capital is home to many of the world's greatest monuments, museums and landmarks. The architectural homages to George Washington, Abraham Lincoln, Thomas Jefferson, Martin Luther King Jr., and those fallen in our wars, should be seen at some point in every American's life. Visitors can also tour the White House and the Capitol, as well as the Pentagon, Ford's Theater, and other historic locations. The Smithsonian's American History Museum can take days to see, as it has one of the largest collections of artifacts relevant to the history of our country.
2. Philadelphia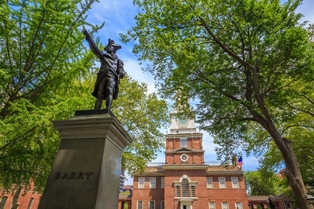 A family could spend several days visiting the patriotic sites in Philadelphia, Penn. Visitors can see many of the key sites integral to the founding of America. Philadelphia is home the Liberty Bell as well as Independence Hall where representatives from all 13 colonies met and signed both the Declaration of Independence and the Constitution.
3. New York City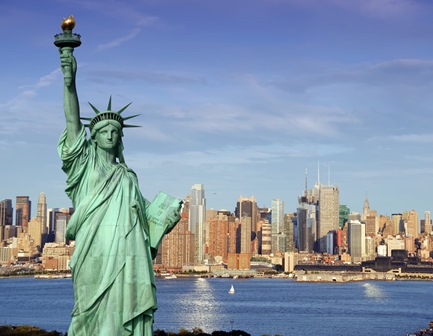 Home to one of the most important icons of U.S. freedom, the Statue of Liberty, New York City is chock full of history and culture. Visitors will be able to see some of the greatest museums in the world, as well as world-class music and theater. Broadway is home to one of the biggest smash musicals in years, "Hamilton," which tells the story of one of our founding fathers. Tickets are nearly impossible to get, unless you pay broker prices, however.
4. Gettysburg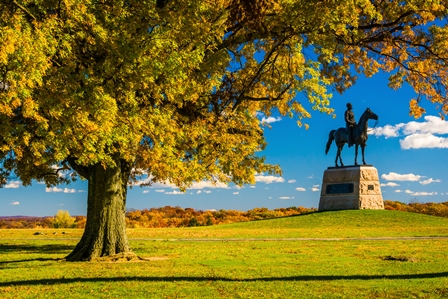 This is the location of one of the fiercest battles soldiers from the United States have ever fought. More than 30,000 Americans were killed or wounded over the three-day battle that ended on July 3, 1863. Visitors can tour and study the battlefield, as well as visit and learn more about President Lincoln's Gettysburg address and President Eisenhower's retirement home.
Each of these sites and dozens more are worth the time and effort to visit this or any other summer. A competitively priced fixed-rate loanDepot personal loan is a great way to finance a family trip that's educational, fun and exciting.

Call now for more information. Published May 6, 2016
RELATED TOPICS
Make extra money by renting a room without a long-term commitment
7 quick decorating ideas to beautify your home
Cool home upgrades for a long, hot summer
Vacation or backyard makeover: Which will your family choose
Plan now for your summer backyard transformation