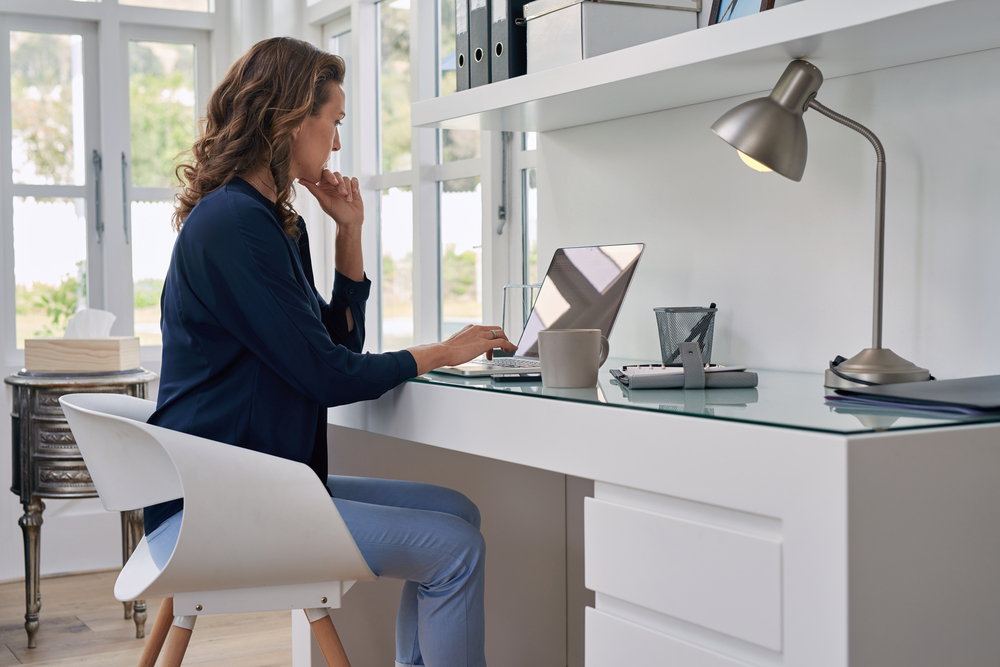 Today, there are endless opportunities to start a home-based business for budding entrepreneurs. For example, you can purchase goods at flea markets, antique fairs, government surplus locations and yard sales and set up shop on eBay where you can sell the goods for a tidy profit.
With the availability of seed money via a personal loan from a reputable lender like loanDepot, starting a small business is more accessible than ever before. If you run it initially from your home, it can dramatically cut down on overhead and potentially provide major tax breaks. Call today for more information.
Tap into your talent
If you're skilled at sewing, embroidery, or making jewelry, you can craft your own creations and sell them on sites such as Etsy. If you love children, consider running a home daycare business, which has the potential for great profits. And while there are tax deductions for home-based businesses, you've got to play by the IRS rules.
Exclusive use of space
In order to claim business deductions for your home, the space must be used for business purposes only. That means if you're baking goods at home from your personal kitchen, you can't claim that room or portion of that room for business because you obviously use it for other reasons. Your home office or workroom need to be dedicated exclusively to your business.
Find your percentage
If you have the space to use a room for your business, you can calculate what you are allowed to deduct by taking the square footage of your home divided by the square footage of the room and finding the percentage. So if your home is 2,000 square feet and the office space is 200 square feet, the business owner can deduct 10 percent of the mortgage payments paid.
When shopping for a new home
These details are good to keep in mind while shopping for a new home. A home's layout can have a big impact on how tax deductions are calculated. Many floor plans have a space for an extra bedroom that can easily be made a home office but not being completely enclosed, like a bedroom would be. A private entrance for a workshop or office can help prevent the tendency to use the room for other things.
Additional deductions
Home business owners can deduct the cost for equipment and supplies used for business purposes. This includes computers, office supplies, printers, furniture and equipment, and more. Just keep in mind that most equipment must be depreciated over time. And if you're reselling goods on eBay or another auction site, you can write off the cost of goods sold.

If you sold $1,000 worth of products and the actual cost of the goods was $300, you can claim a $300 deduction for cost of goods sold. Magazine, newspaper and online advertising are also tax deductible expenses, as long as these expenses are directly related to running the business. Additionally, you can take a tax deduction for business use of your car. However, you must keep track of mileage and gas receipts over $25. This tax deduction is helpful for those home-based business owners who travel as consultants, deliver or ship goods regularly.

If you're uncertain about which deductions you're allowed as a home-based business owner, check with your tax preparer. To begin transforming your home into the perfect workspace, speak with a loanDepot loan officer and begin the personal loan application process today. You can have up to $35,000 deposited into your account in a matter of days.

Call now for more information.

Published April 20, 2016

RELATED STORIES
A personal loan can cover a surprise bill from the IRS
Negotiate your renovation to get the most bang for your buck
Billion-dollar businesses that started with a personal loan
9 helpful uses for an unsecured personal loan
Rev up your startup with a personal loan